Create request categories in Service
Updated on 20 Oct 2021
Customers will send you emails with all kinds of questions. Different types of questions and requests need different categories, so the right people can answer them. Learn how to create service request categories in this guide.
Setting up request categories will enable the system to automatically assign each incoming request the right category. This way the request will end up in the queue of the right service agent.
When requests are handled by the right person, they are solved a lot quicker.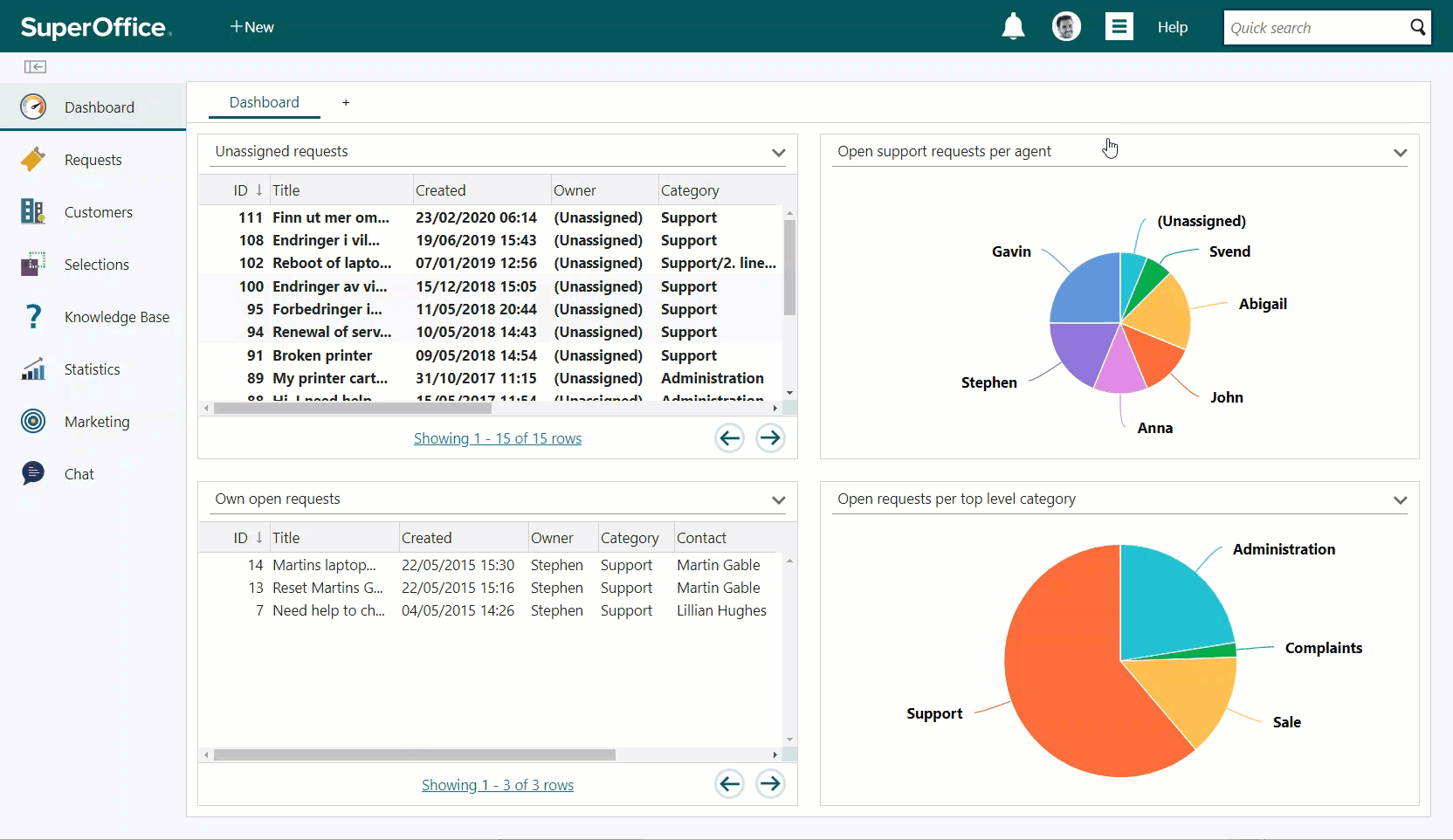 Click on the New category button to create new categories for your service requests and questions
SuperOffice Service comes with a set of predefined categories: Administration, Sales, and Support. You can rename these or add new ones if needed.
You can also create subcategories. First line and second line support are typical subcategories many companies use.
Find out what kind of categorisation of requests your company needs and then watch this video to learn how to create them (video length - 5:13):
Related:
Did you find this information useful?