Edit the main cards and archives layout
Updated on 23 Sep 2022
Personalise the layout for the main cards and archives to match your organisation's information needs. In this how-to guide, you'll learn how to edit a layout.
Edit main cards layout
When you edit the layout on a main card, you can add and remove fields, or rearrange the order to fit your team's needs. First, you need to know what information is most important for the team.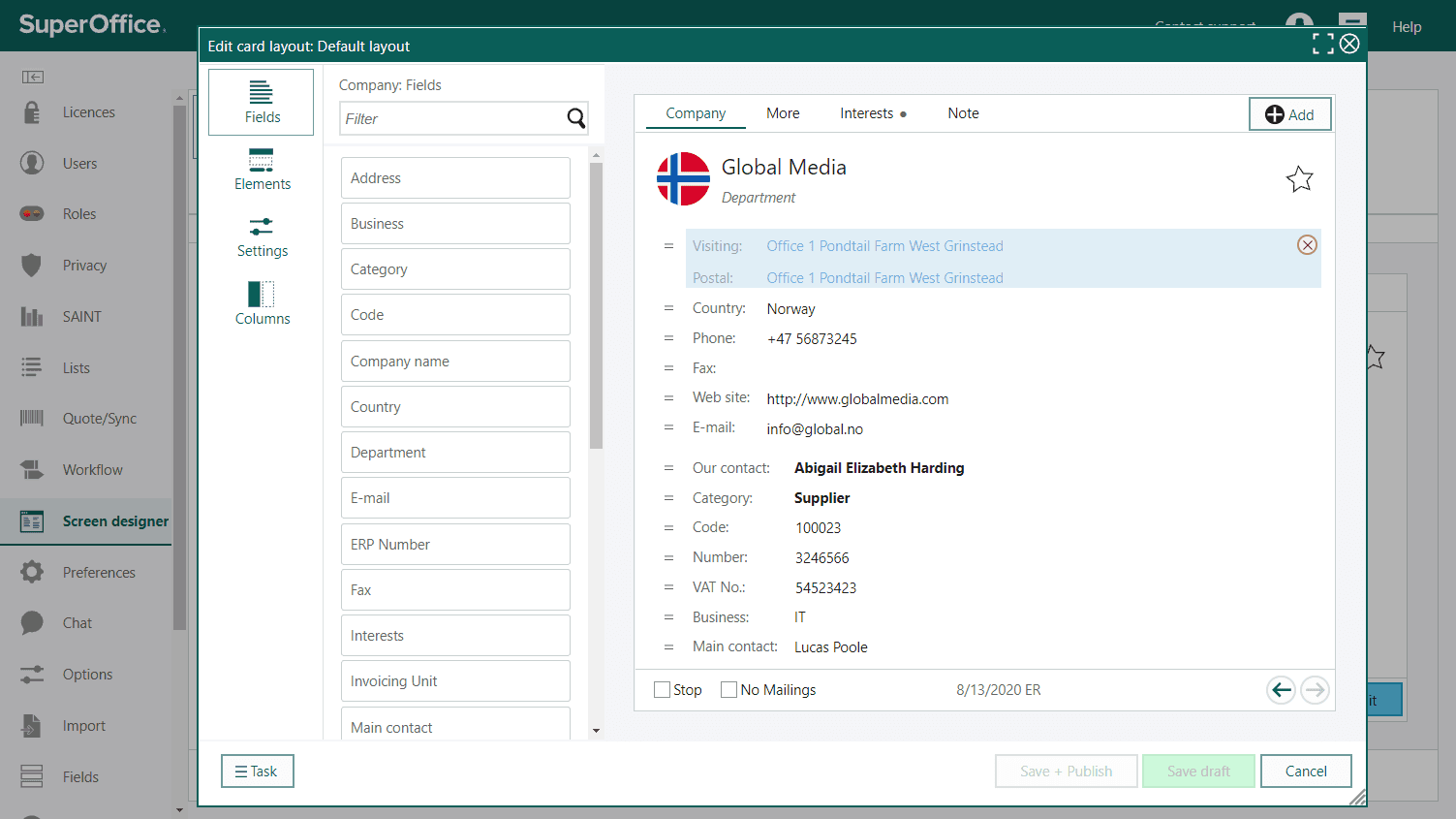 Remove, add and move the different fields in the layout
Tip: Discard draft - Discards all changes and resets to published version of the screen layout.
Watch this video and find out how to use the screen designer to configure your screens in SuperOffice CRM or follow the step-by-step guide below (video length - 6:41):
Edit layout on section tabs/archives
You can edit the layout by adding or removing section tabs/archives on the different main cards for Company, Contact, Sale and Project.
Remove standard section tab
Select the tab you want to remove, go to Task and choose Remove tab. If you regret removing the tab or any changes done to the section tab, click the Restore tabs menu item or the Reset to factory settings.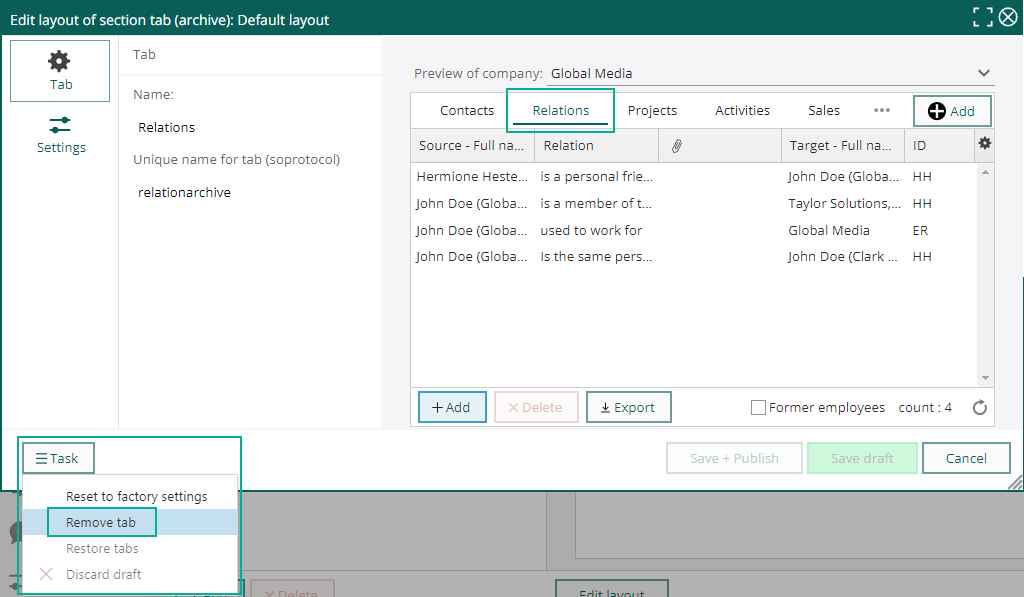 Click on Task and then Remove tab to remove any unwanted tabs in the section tab (archive)
Add a new section tabs
You can add a new section tab on any main cards you like. Click the Add button, write the new tab name and add a description to it. In Settings you select the content you want to show in the new tab. Depending on the main card choosen, you can add a new tab with contents of: Document, Appointment, Product, Project, Project member, Sale, Sale stakeholder, Request, Contact and Releation. All that is left, is to decide the different criteria to filter the conent to your specific needs.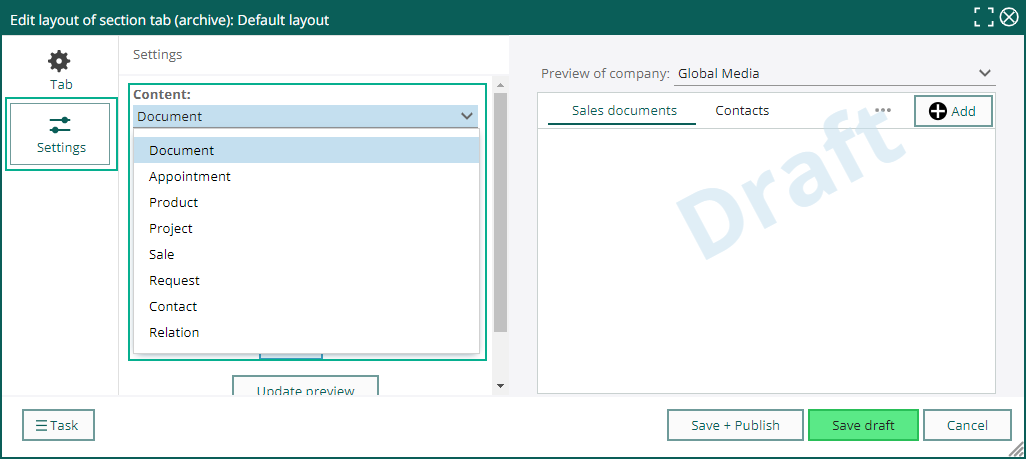 Select the type of content you want to show in the section tab
Tip: Reset to factory settings - In case you don't like the changes you have done to the main cards and/or archives, you can reset the layout. It will then change back to the default layout.
Related:
Did you find this information useful?