Set up your request system in Service
Updated on 7 Jun 2022
The main reasons why companies lose customers are bad customer service and poor communication. Without a good help desk system, incoming customer requests are difficult to track. SuperOffice Service can help your company to register inquiries and keep your customers happy with a request system that will fit your unique service processes.
Incoming inquiries by email, web form or phone
You can set up SuperOffice Service to pick up all emails that are sent to your company email addresses, such as support@yourcompany.com, and turn them into requests with unique tracking numbers.
This also applies to web forms. You can have emails from web forms sent directly to SuperOffice Service. The emails then are stored and categorised.
Customer requests can also be registered manually, for instance, incoming phone inquiries. If the contact already exists in your database, their Contact card will be updated automatically.
When you start working with SuperOffice Service, we recommend you keep things simple. Simplicity will make it easier for the users (service agents) to onboard the new help desk system.
To review important considerations for the configuration, please download your configuration preparation document. When you have answered the questions in the document, you'll have the answers you need to configure your system.
Access your Service settings
As an administrator, you can customise and configure the Service settings in Settings and maintenance in the Requests section of SuperOffice CRM. Or you can access these settings from the Settings menu in Service, as shown in this image: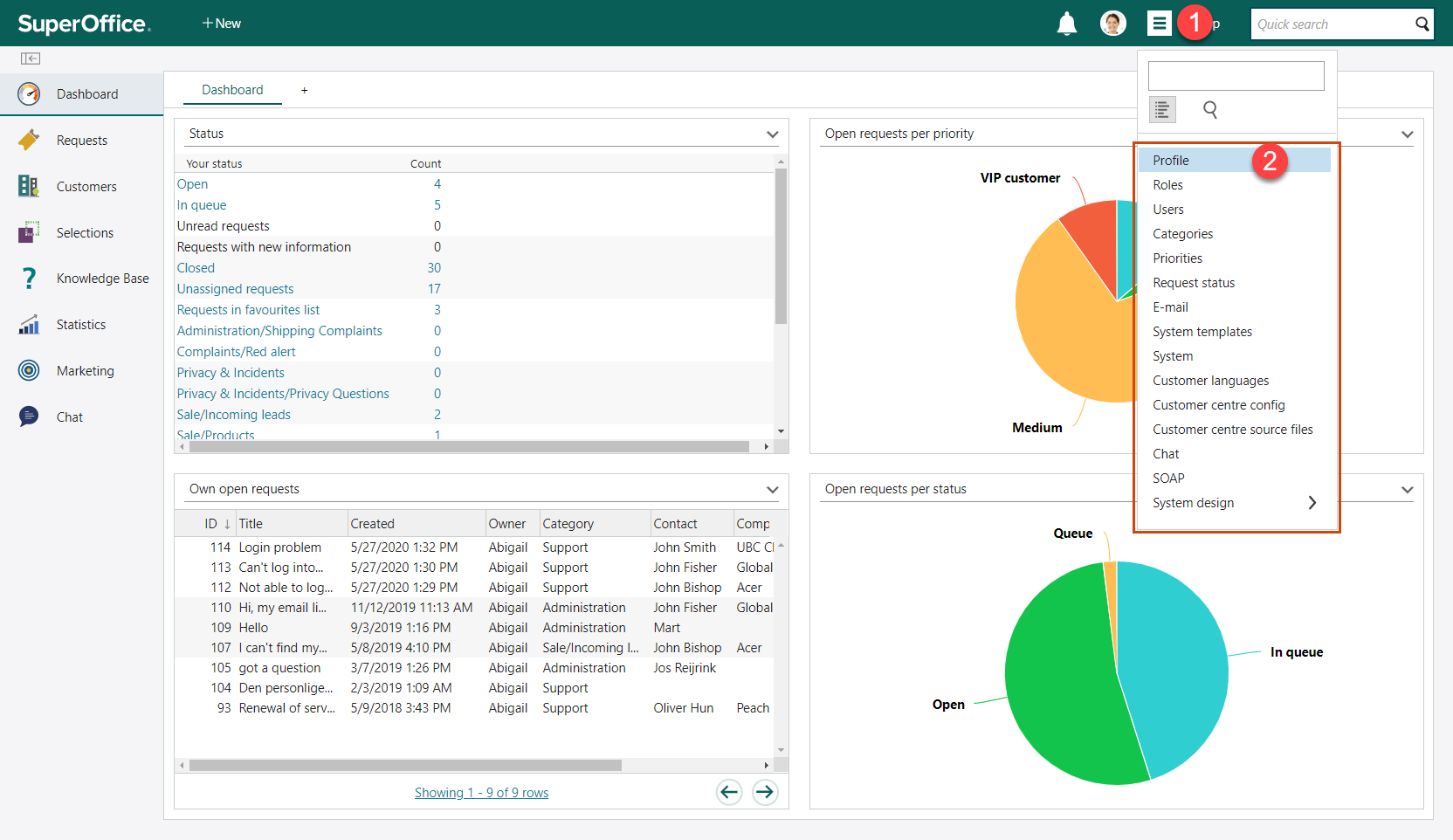 Access your service settings from the settings menu
How-to guides:
Did you find this information useful?