User administration
Updated on 28 Mar 2022
As an administrator you're in charge of adding and managing your users. In this section you'll learn how to add new users, how to assign the right user roles and groups, and help the users with setup and web tools.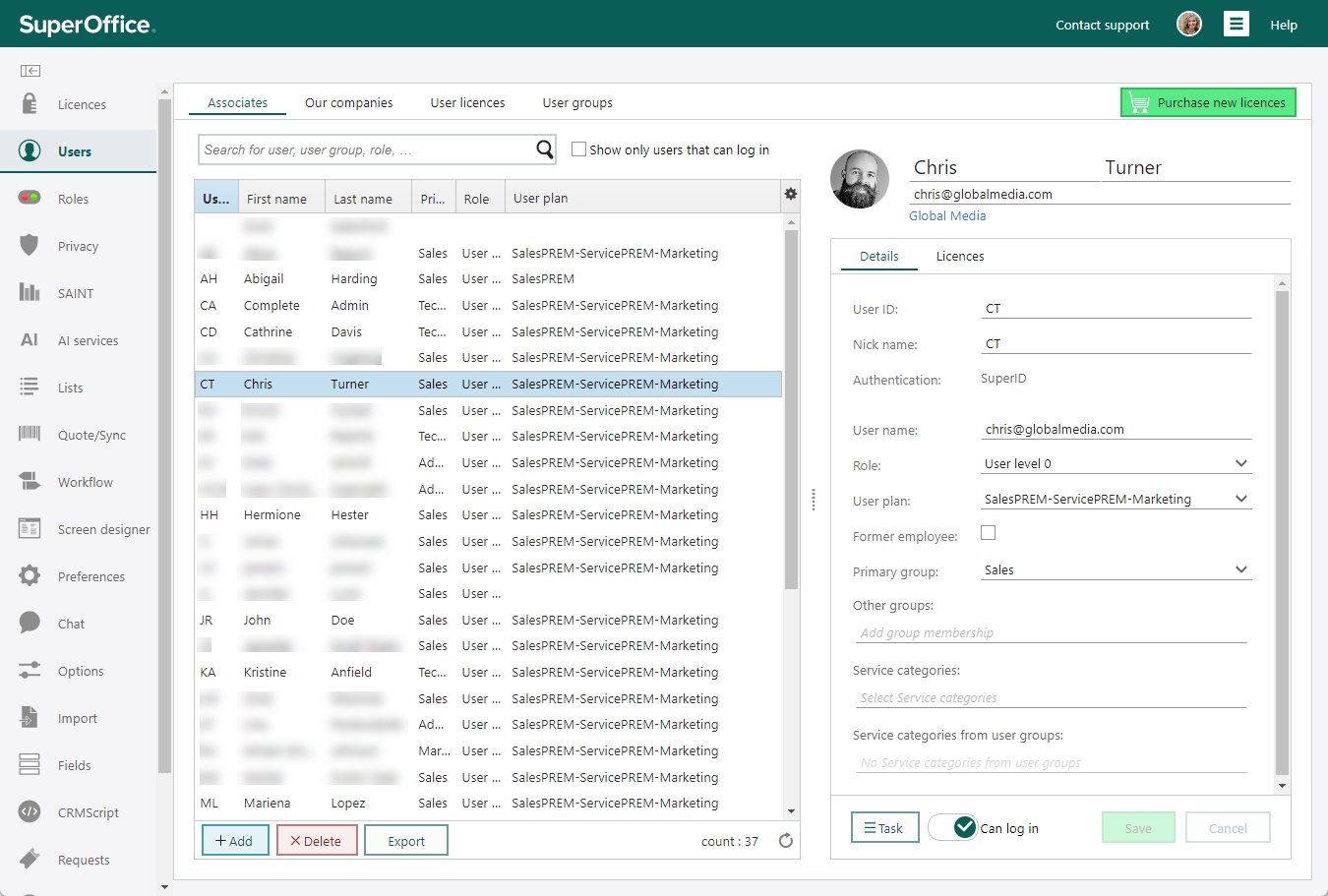 An overview of the User screen in Settings and maintenance
How-to guides:
Did you find this information useful?