Set notifications for request
Updated on 21 Apr 2022
Customer satisfaction depends on how quickly your service agents respond to customers' requests with an informative and correct answer. Learn how to set up a CRM user's notification settings, so they are alerted every time they receive a new service request.
To be able to resolve a request as quickly as possible it is important that your service agents get a notification when they receive a new request. For this you need to set up notifications.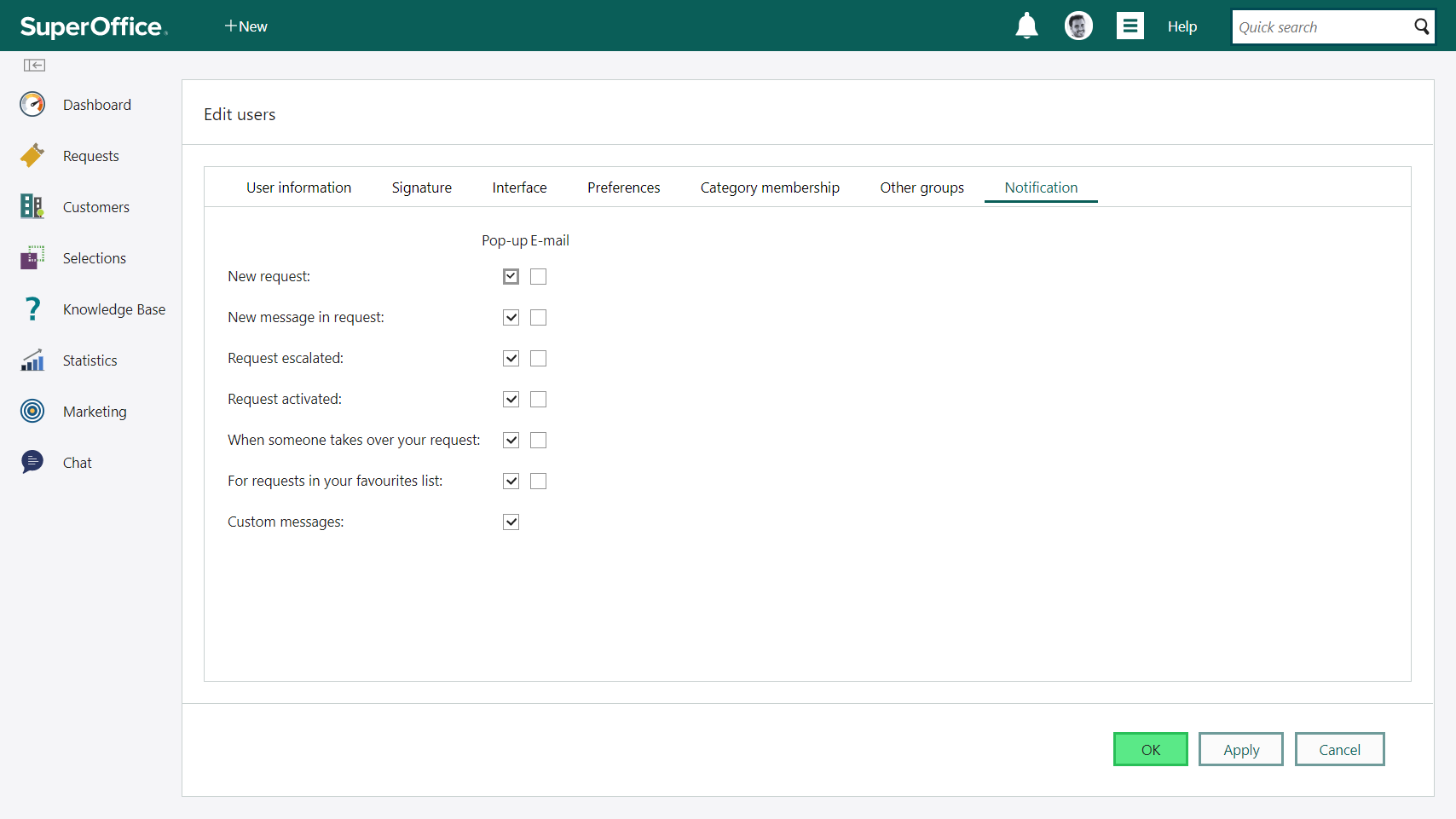 Notification settings for a Service user
Push notifications on Mobile CRM
You can also set up your Mobile CRM app to push notifications on request. The different push notifications are:
New request
New request message
Request activated
Request escalated
Related:
Did you find this information useful?