Set up a project guide
Updated on 20 Oct 2021
The project guide will help you stay in control of all ongoing projects. You'll have a full overview of the progress of your projects, and you won't miss any important milestone. Learn how to set up a project guide.
By creating a project guide, you can plan all the stages of your project ahead of time to make sure your project is a success.
By default, there are several project guides available that you can use as an inspiration. Or you can edit them to fit your needs.
Each stage of the project guide comes with specific activities, meetings and documents. This way, you'll always know what milestone or activity is next.
You can build your own process depending on the different types of projects your company engages in. The best way to define your own project guides is to first discuss and agree on the best practices for all your projects.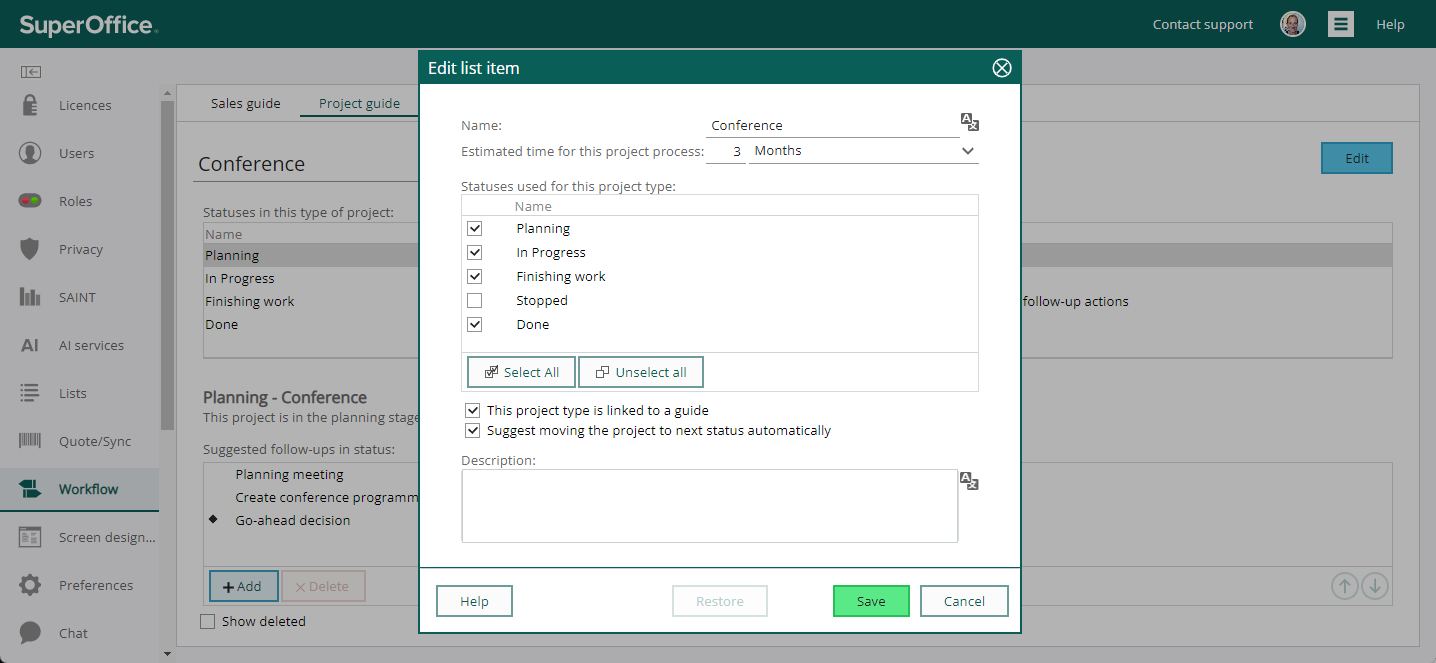 Go the Workflow section and create your own project routines in SuperOffice CRM
Related:
Did you find this information useful?