View chat statistics in SuperOffice
Updated on 13 Dec 2021
You can view general statistics on all chat sessions or statistics on a particular chat. In this how-to guide, you'll learn how to view chat statistics in SuperOffice.
The chat statistics can be used to improve the overall communication and agents' performance, as well as shorten the response time.
Follow the step-by-step guide below to learn how to view the chat statistics: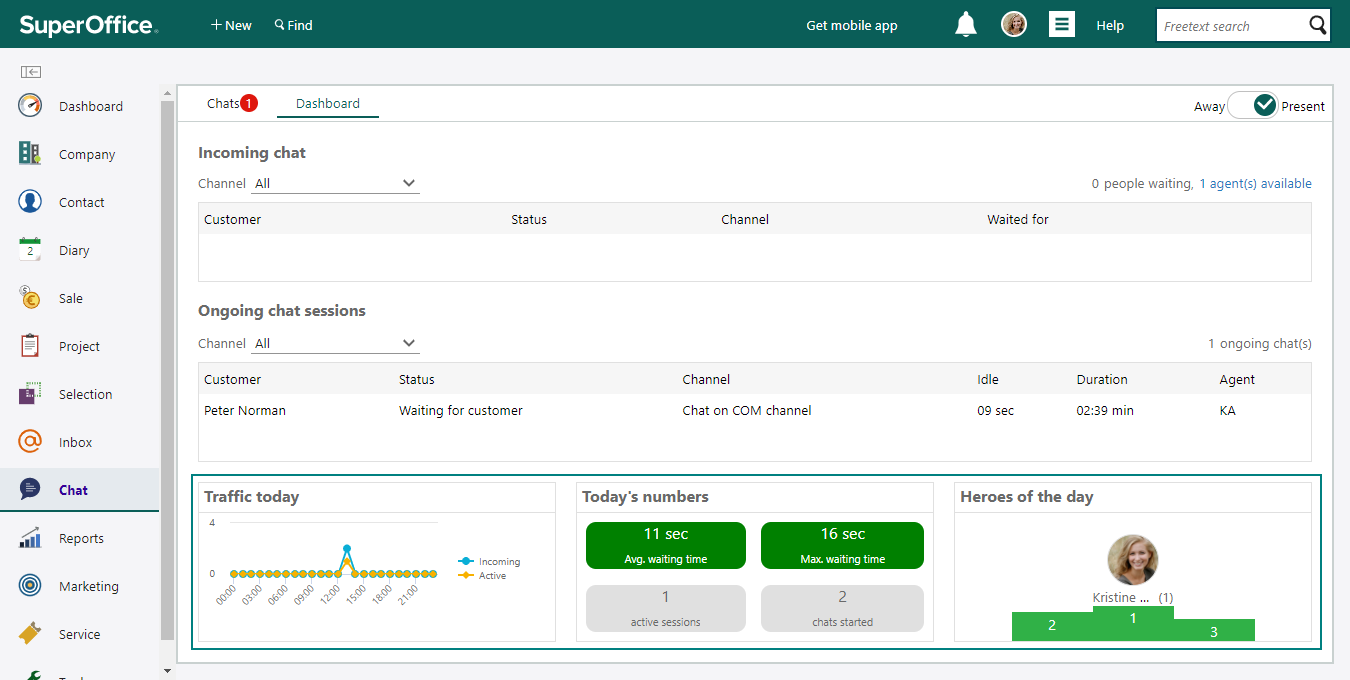 In the Chat Dashboard tab, you have a section showing the statistics of incoming chats
Related:
Did you find this information useful?