View chat statistics and dashboards
Updated on 10 Jun 2022
You can view general statistics on all chat sessions or statistics on a particular chat. To visualise the data, you can also create a dashboard for chat conversations. In this how-to guide, you'll learn how to view chat statistics both in a dashboard and on the Chat screen.
The chat statistics can be used to improve the overall communication and agents' performance, as well as shorten the response time.
Follow the step-by-step guide below to learn how to view the chat statistics: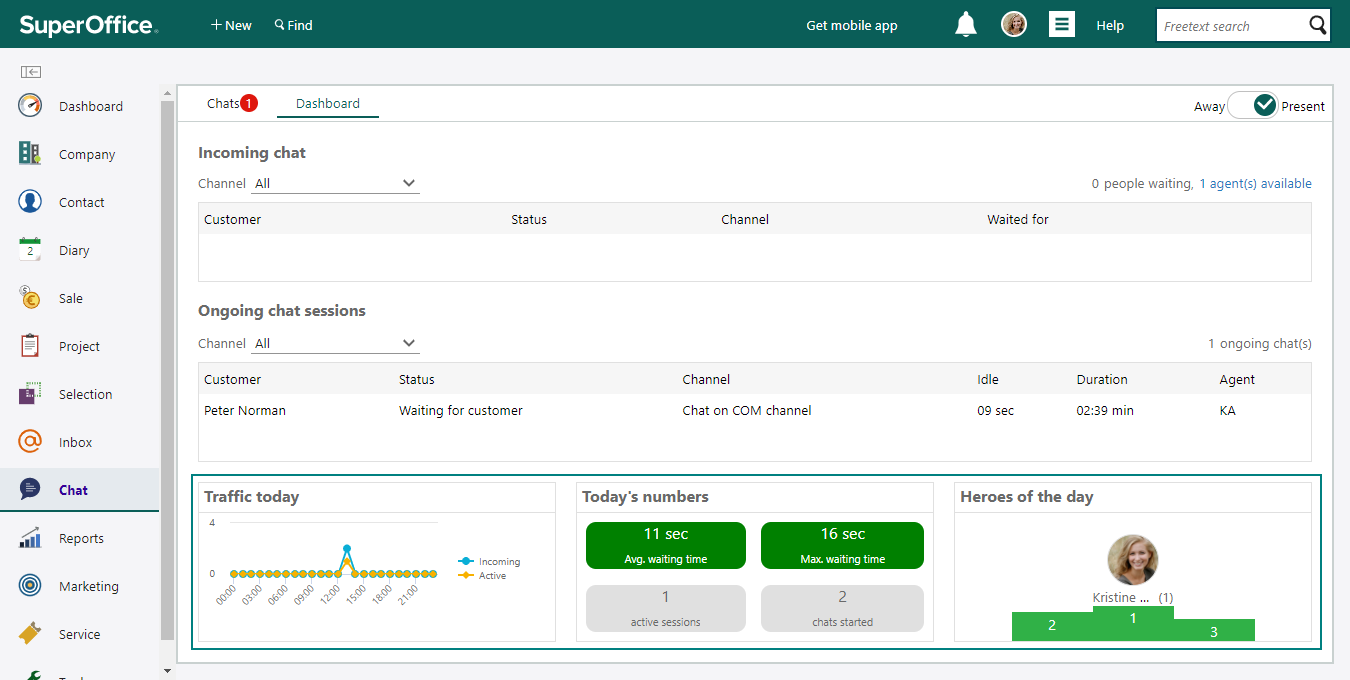 In the Chat Dashboard tab, you have a section showing the statistics of incoming chats
Create a dashboard for chat conversation
You can visualise statistics from chat conversations in a dashboard to get an informative overview of the data. To get started and create a dashboard for chat conversations, please read this article about how to add a new dashboard. When the dashboard is created, you want to add and edit tiles. Learn how to edit or create tiles in your dashboard.
Here are some examples of different tiles you can add to your dashboard for chat conversations:
Use the Agent with the best average rating this month tile to see which agent that on average performed best that month. The tile can be used for motivation, or for internal competition.
The Chat conversations per month tile let you keep track of how many chats your company receives each month.
By adding the Most busy hour tile, you can learn what hour of the day most customers contact your chat agents throughout the year. The tile can also be modified to show other timeframes.
With the My average chat rating this month tile you can follow the average rating score you receive from your customers. Use it as an indicator of how satisfied your customers are with your service, and as a motivation to improve or to keep doing the great work.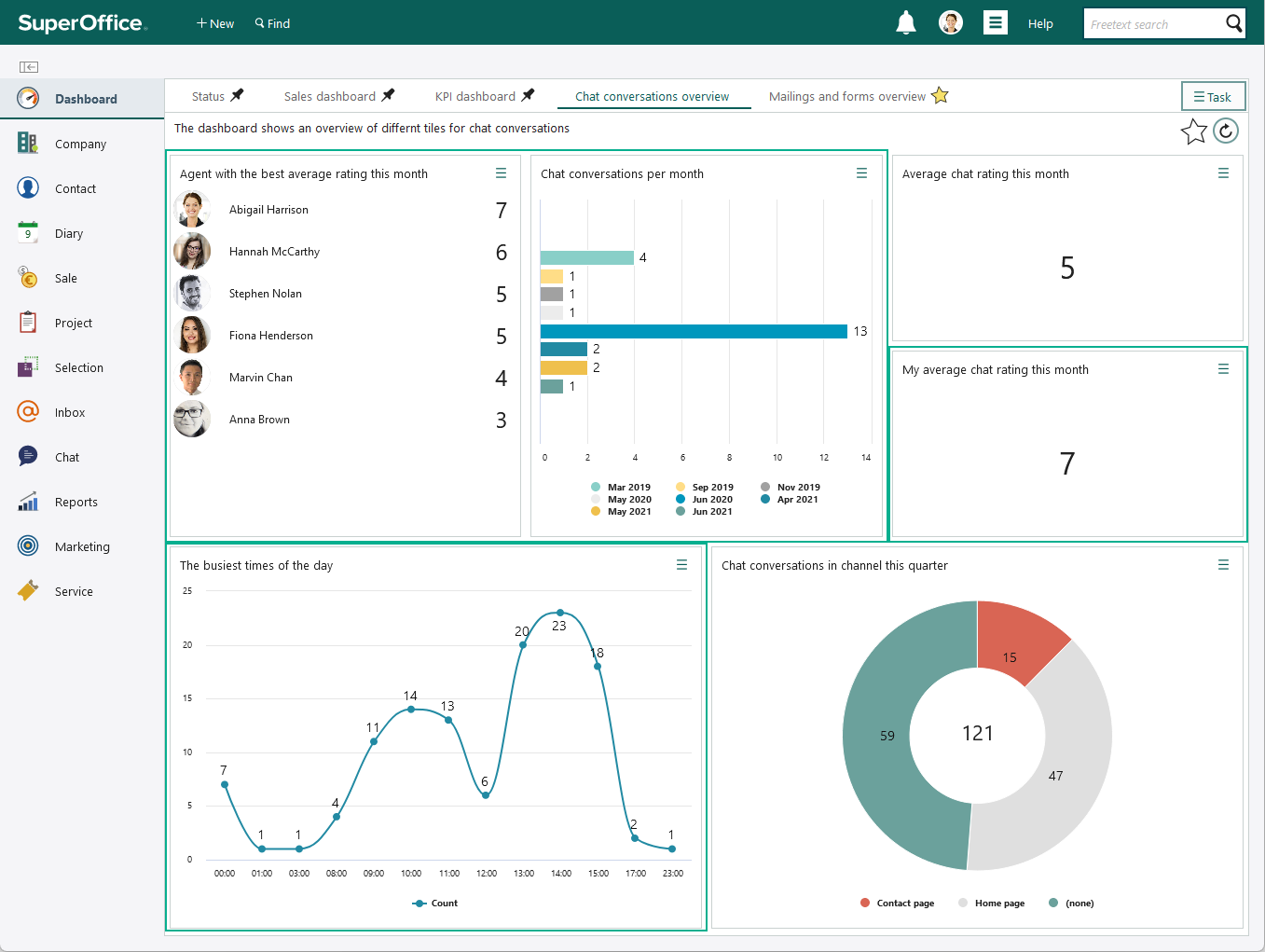 Example of different tiles for chat conversations
Related:
Did you find this information useful?