Get started with SuperOffice CRM
Updated on 19 Oct 2021
Learn how to get started and set up your personal settings in SuperOffice CRM. Get started by activating your user account, connecting your email and documents, and setting your personal preferences.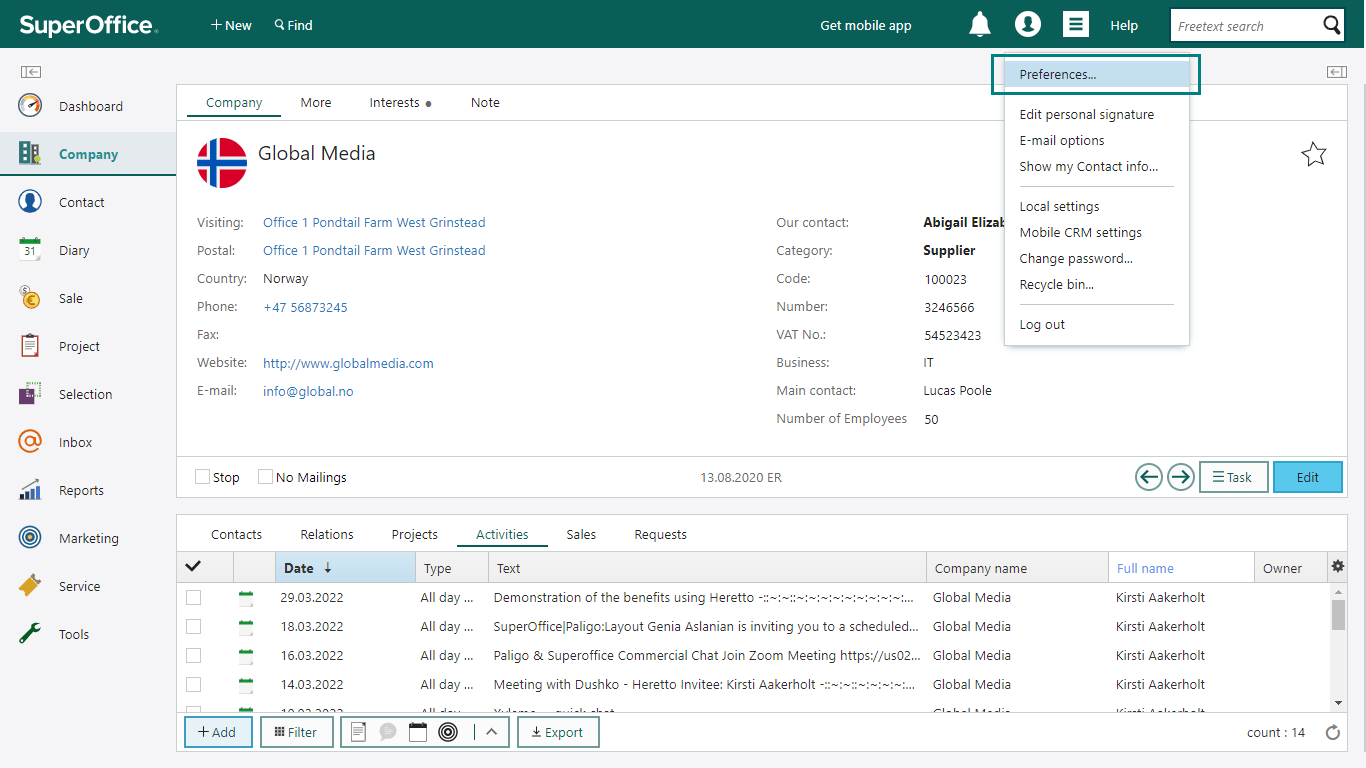 Go to your personal setting and choose the setting you want to change
How-to guides:
Did you find this information useful?