Set your personal preferences
Updated on 21 Dec 2021
Set up your personal preferences by selecting language, date format and email signature in SuperOffice CRM.
Learn how to set up your personal preferences by following the guide below: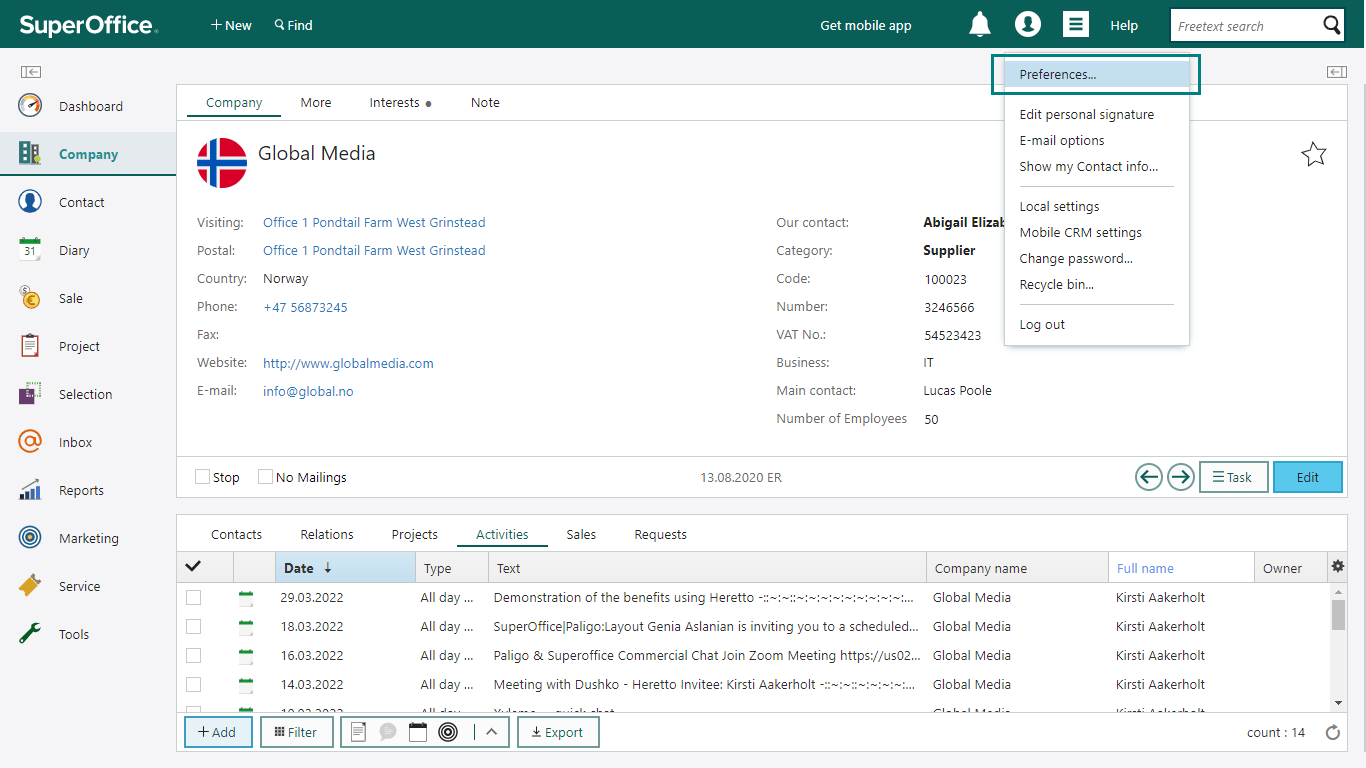 Go to your personal setting and choose the setting you want to change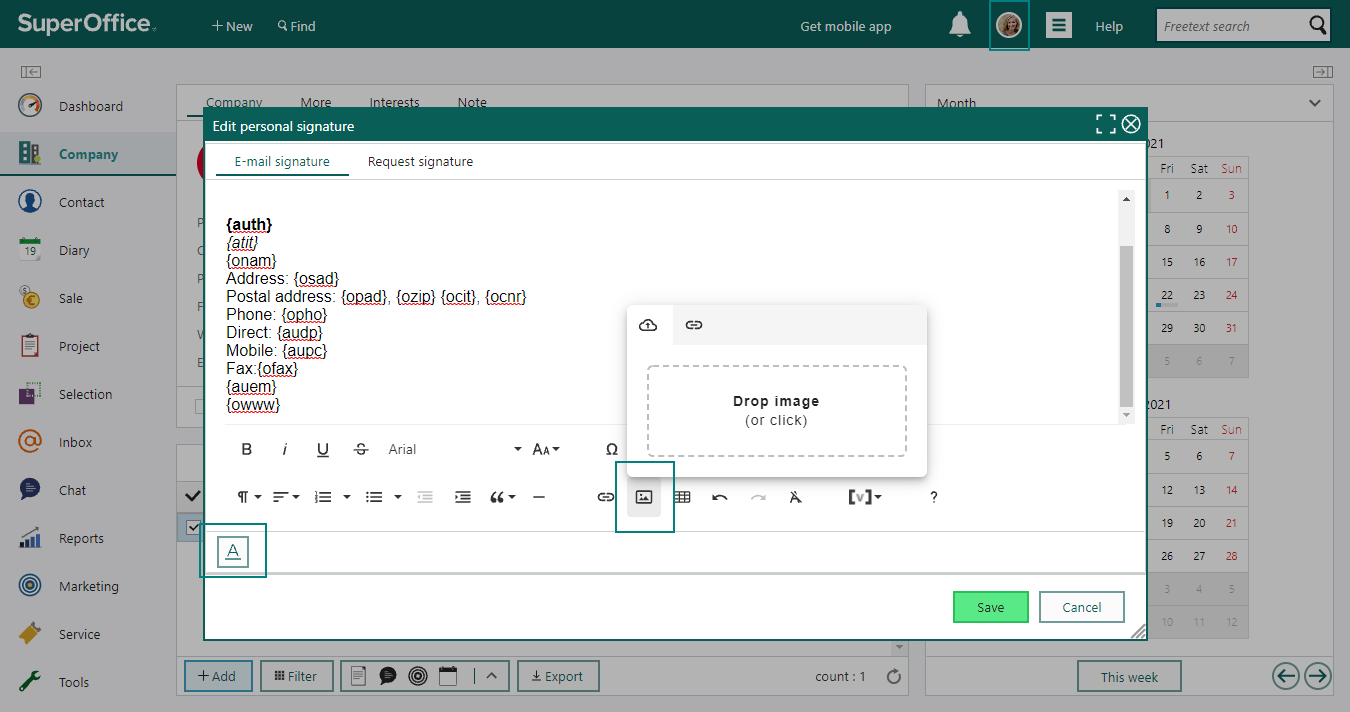 Go to Personal settings in the top bar and select Edit personal signature to change you own email signature
Note: If you are changing the language in your Mobile CRM app, click the Task button in the bottom-left corner, then tap Settings, then click on the Language and select from the options.
Related:
Did you find this information useful?