How to create sales targets
Updated on 23 Sep 2022
The possibility to keep track of your sales opportunities is one of the key functionalities in SuperOffice CRM. With the help of our sales target functionality, you can compare your actual sales to your targets.
To make accurate forecasts, companies need to compare their actual sales to their sales targets. You can measure your targets either by months or quarters.
While the default setting is by month, you can change it. In the Settings and maintenance module, go to Preferences, choose Global preferences, and select Targets.
All users, who get their sales performance measured, can access the status and progress of their sales target by setting up corresponding tiles in the dashboard. This will give an instant, live view of their sales performance against the set sales targets, and help them focus on individual and common goals.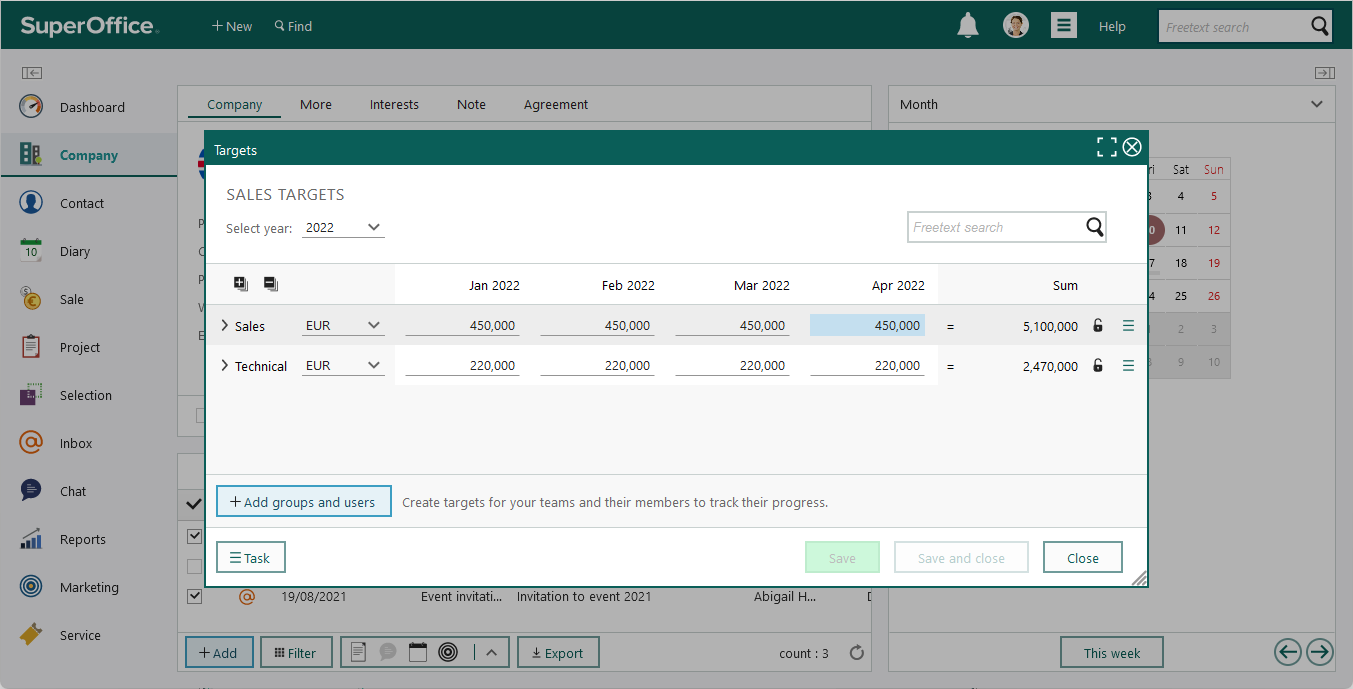 The Target dialogue will give you an overview of the sales targets
Please note that the access to targets is set by your administrator in the Settings and maintenance module, and what you see depends on Data rights for Target and the Functional right (Can lock and unlock targets). The users are only allowed to lock and unlock targets that they are allowed to see and edit.
Note: You need to have the Sales Premium subscription to get access to sales targets. To be able to Add new target types you have to have the Sales Targets unlimited license.
How-to guides:
Did you find this information useful?