Set up sales targets
Updated on 1 Dec 2022
Keep track of your budgets by setting up sales targets. This will help you to set the right expectations, plan your growth, increase motivation and save time.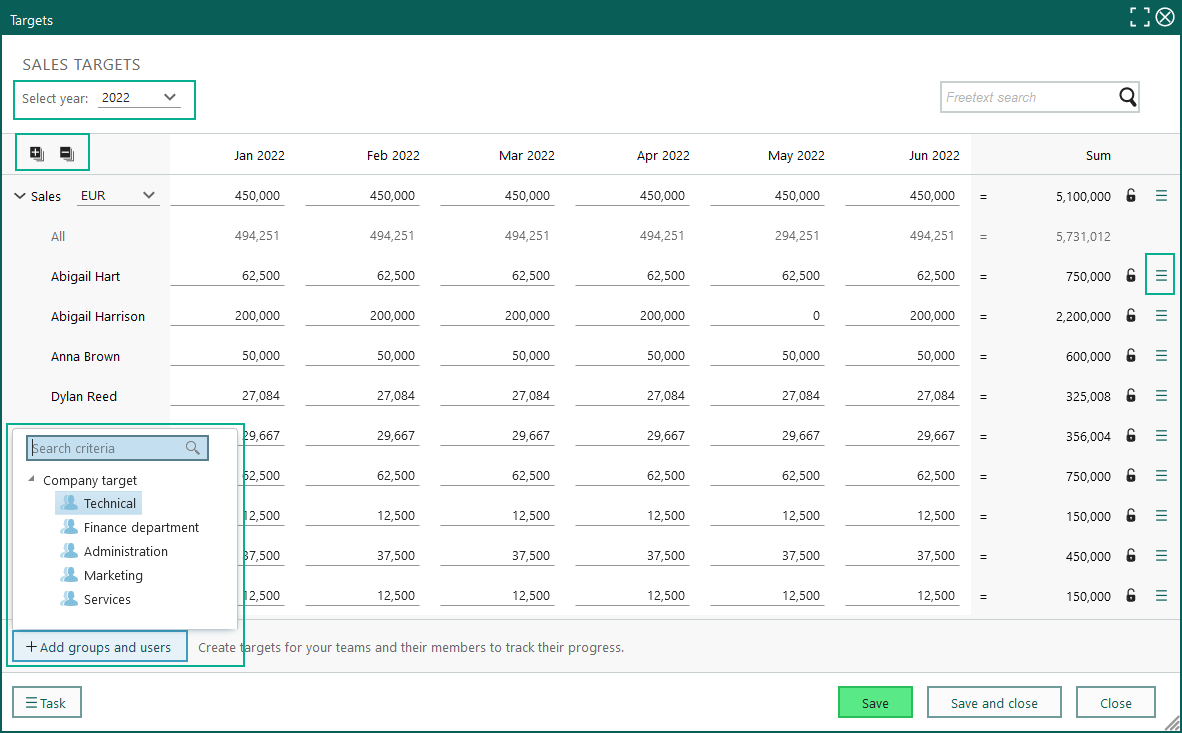 The Targets dialog gives you an overview of your current and previous sales targets
The target list can contain of the following sections:
The company's target
The user group's target
The user's target
The sum of targets for all users in one user group (not editable)
It is optional to add the company target and to have user spesific targets (go to Target settings to change). The sum of all targets in one user group is not editable. It shows the sum for all the users in one user group and is a guideline to make it easier to set up the target for the whole user group. You can add and edit the company target, since the target for the whole company is not necessarily the same as the sum of all user groups.
Do you want to know more about what the different grouping means? Check out our terminology for Sales target.
Note: You will need Sales Premium license together with the Unlimited sales targets license to add more than one user group and target type. If you only have Sales Premium license you are able to add one group for the target type All sales - Amount.
Create a sales target
Lock/unlock function
Depending on your user role (the "Can lock/unlock targets" functional right), you can lock and unlock a sales target. When the sales target is approved, you can select the row to lock it, and then the row will be disabled for editing. If the sales target has been approved and locked, it should not be unlocked unless there are certain reasons to modify it.
Copy numbers from another user's target
To avoid having to set up the sales targets from scratch once again for a different user, you have the option to copy another user's sales target as they are (fixed numbers), adjust the target up or down with % or set the initial annual amount.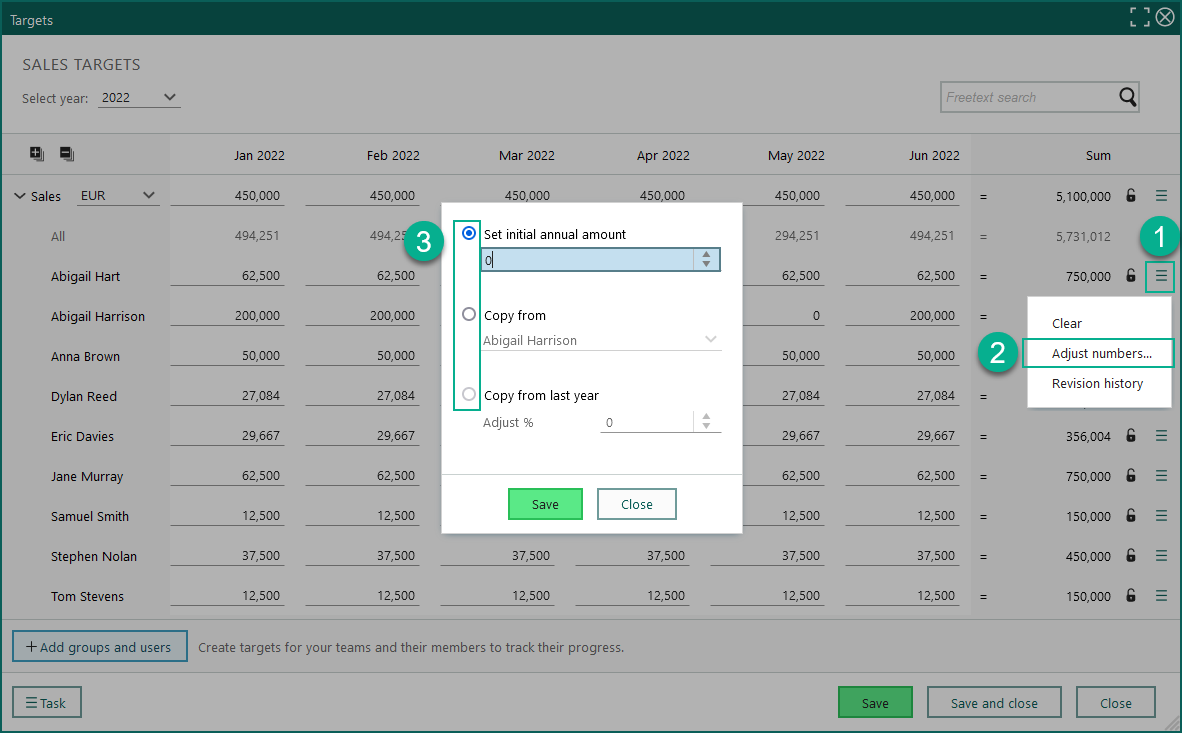 Adjust numbers for a specific user, user group or the company target
If you have added some numbers that are not correct, or a user has quit the company, you can select to clear the numbers added. Notice that you cannot delete a user in a user group if the user does not have any sales targets, but you can clear the row.
Tip: You can export the whole target list, edit it in a spreadsheet and then import it back into Targets. Read about how to Export and Import target numbers.
Did you find this information useful?