Create reply templates
Updated on 1 Apr 2022
A reply template is a ready-made text that can be pasted into a message you are writing to a customer. Using reply templates will save time and allow you to send personalised messages to your customers. Learn how to create a reply template in this how-to guide.
Reply templates can also include an attachment, which will then be added to the message. Before you send the reply to the customer, you can edit the text and add, or remove attachments.
You'll find the properties for reply templates in the Knowledge Base (1) drop-down menu, under Reply templates (2), where you can create a new reply template (3).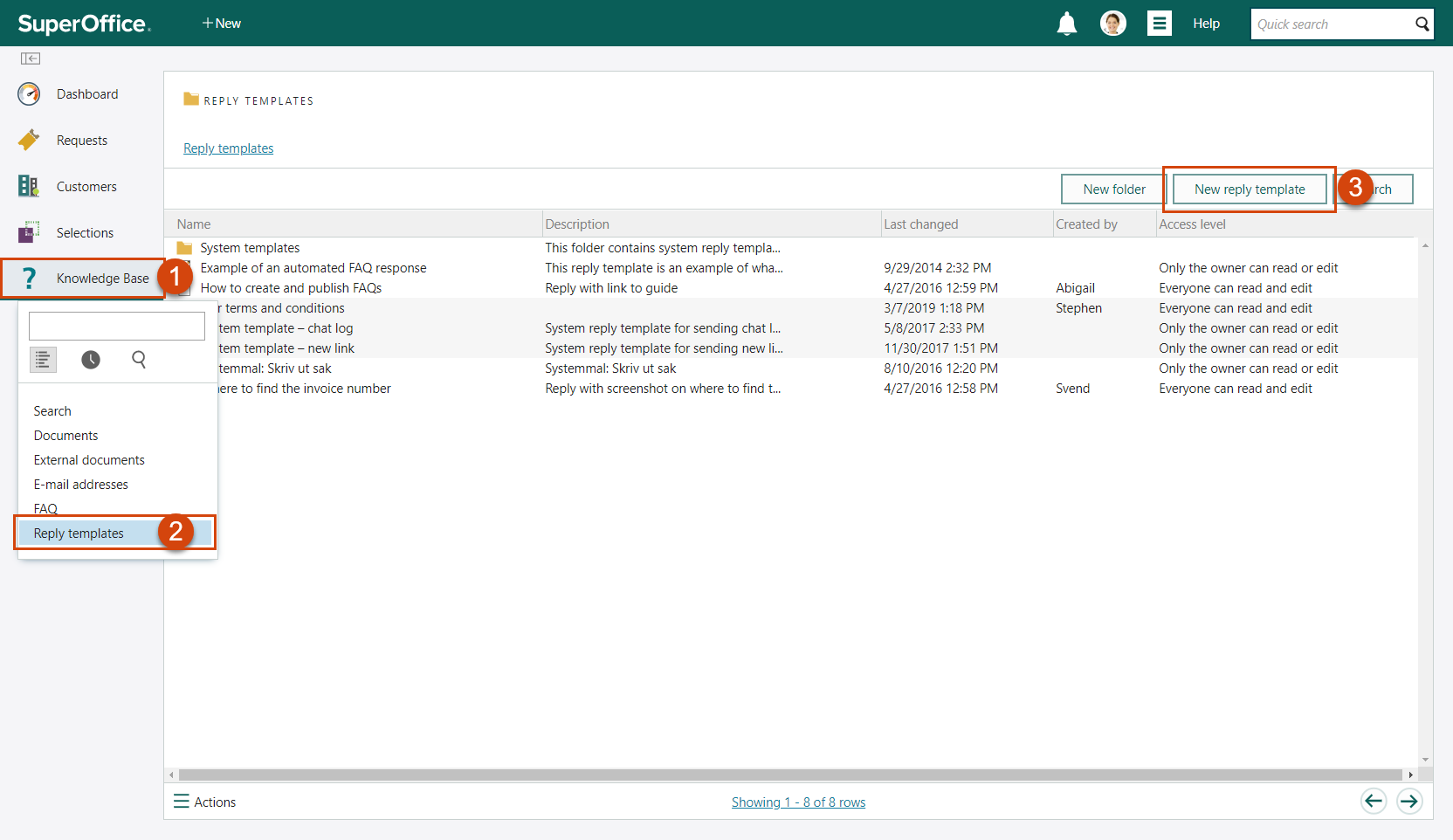 How to find Reply templates in SuperOffice Service
Note: You need Knowledge base as functional right to create reply templates and FAQs.
Related:
Did you find this information useful?