Configure your Quote and Sync
Oppdatert på 3. jun 2022
SuperOffice Quote helps you to create, validate, and manage quotes and orders across the entire order lifecycle.
SuperOffice Quote helps you get new or updated quotes to your customers faster and speed up the transition from a lead to a closed deal.
Save time and prevent errors with Quote
Help your colleagues send their proposals quicker and avoid unnecessary errors by using an automated Quote system. Save time by converting your proposal to an order confirmation with just one click of a button.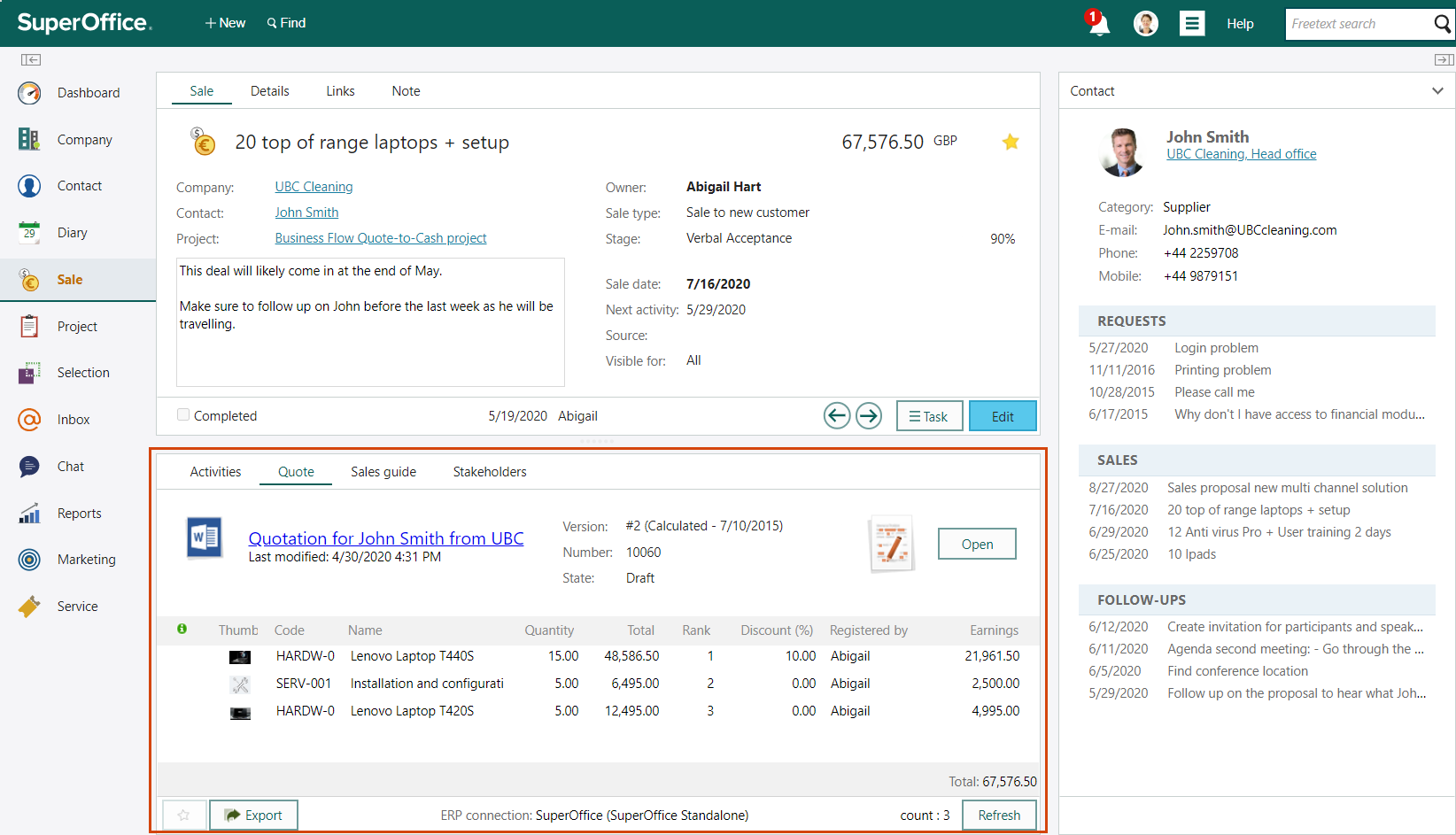 The Quote screen in Sale is showing a quotation for John Smith
It will be very easy for you and your colleagues to choose the products for a proposal from the price list. You can send different versions of your proposal to your customers and automatically register a follow-up activity. To set up a good quote template is also essential so your customers also get information about products and prices.
Note: Quote management is a feature you get with the Sales premium license.
How-to guides:
To create quotes that contain items or article information, there are a few steps administrators must do. The following guides will help you set up Quote:
Fant du denne informasjonen nyttig?