Add a product image
Oppdatert på 20. okt 2021
Add high quality product images to your proposals to show your customers the products they are interested in. In this how-to guide you'll learn how you can add images for all the products you add to SuperOffice Quote.
Once you've added your products, either manually or by import, you can add images of your products.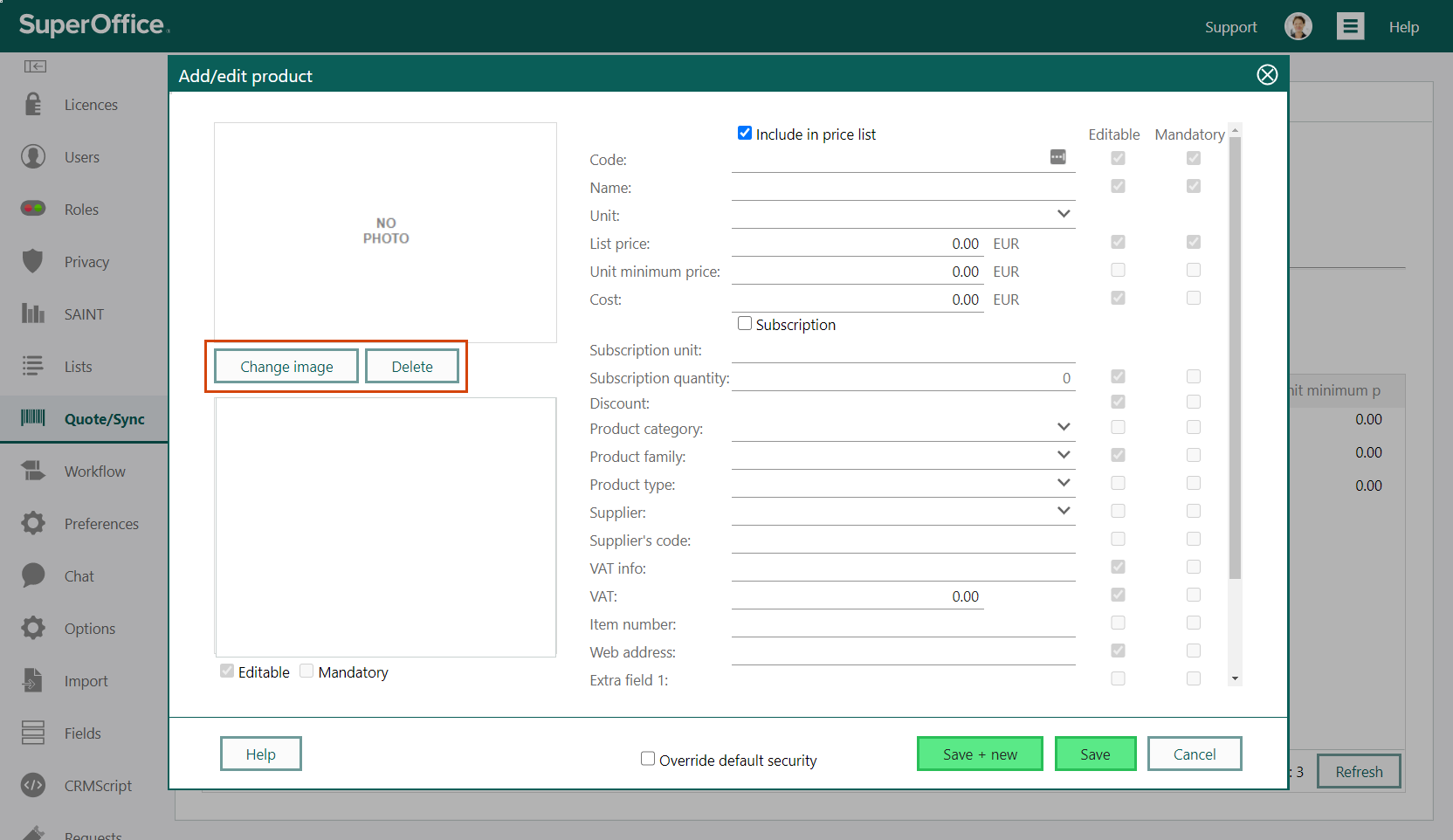 You can add an image to every product you add to your price list
Related:
Fant du denne informasjonen nyttig?