Get started with Service
Oppdatert på 6. des 2021
As an administrator you can customise your SuperOffice Service client. Learn how with these comprehensive how-to guides on request setup, system design and Customer centre.
This selection of how-to guides – The Admin guide for SuperOffice Service – contains guidelines to help you customise your SuperOffice Service client to fit your service process. You'll learn how to set up your request registering system, and to make your SuperOffice CRM smarter and more efficient with our advanced options. To help your customers with their inquiries, have a look at our guides on how to configure your Customer centre.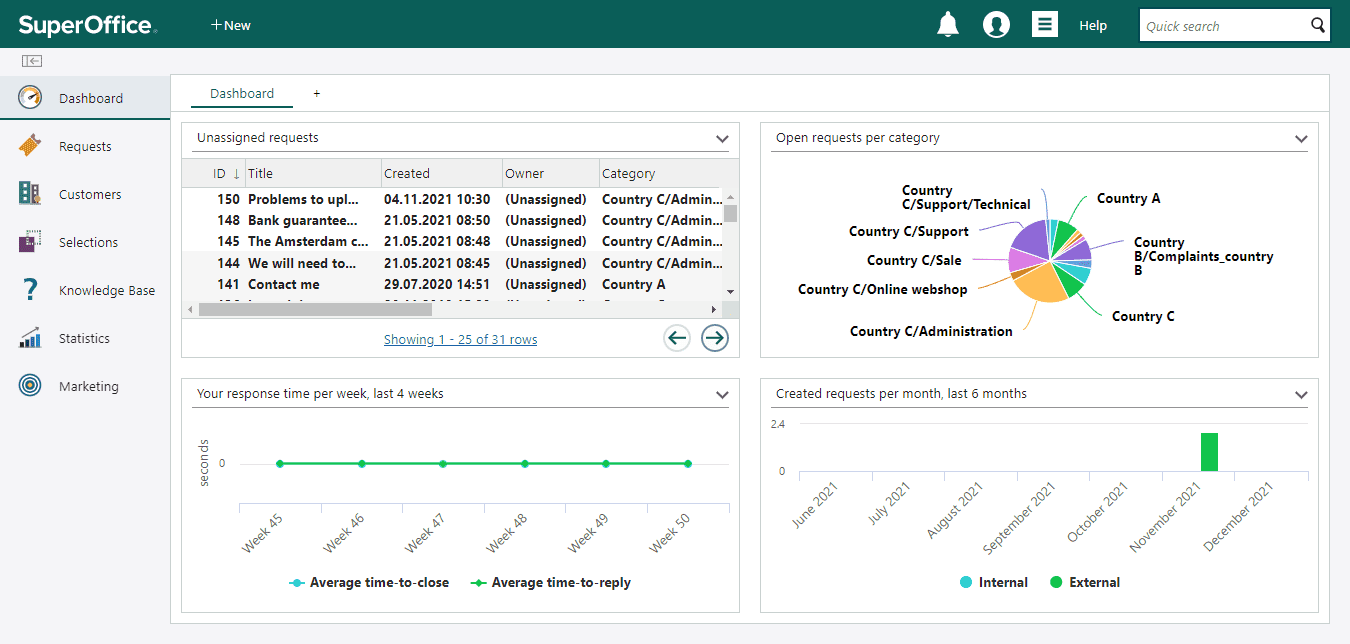 Example of a dashboard in the Service client
Are you ready to explore more?
Just dive into the how-to guides in the content menu to the left, which will cover all the key features and processes within the Settings and maintenance module in SuperOffice Service.
How-to guides:
Fant du denne informasjonen nyttig?