Configure your Customer centre
Oppdatert på 17. jun 2022
Customer centre plays a big role in creating an all-around positive customer experience. Customer centre is a place where your customers can not only log in to view their request history, but also ask questions and search the FAQ Knowledge Base 24/7. Learn how to configure your Customer centre in this how-to guide.
The Customer centre feature in the Customer Engagement Platform is a standalone portal that can be integrated into your existing website. The Customer centre may include online forms and you can also offer customers a chat service that allows them to ask questions directly in the centre.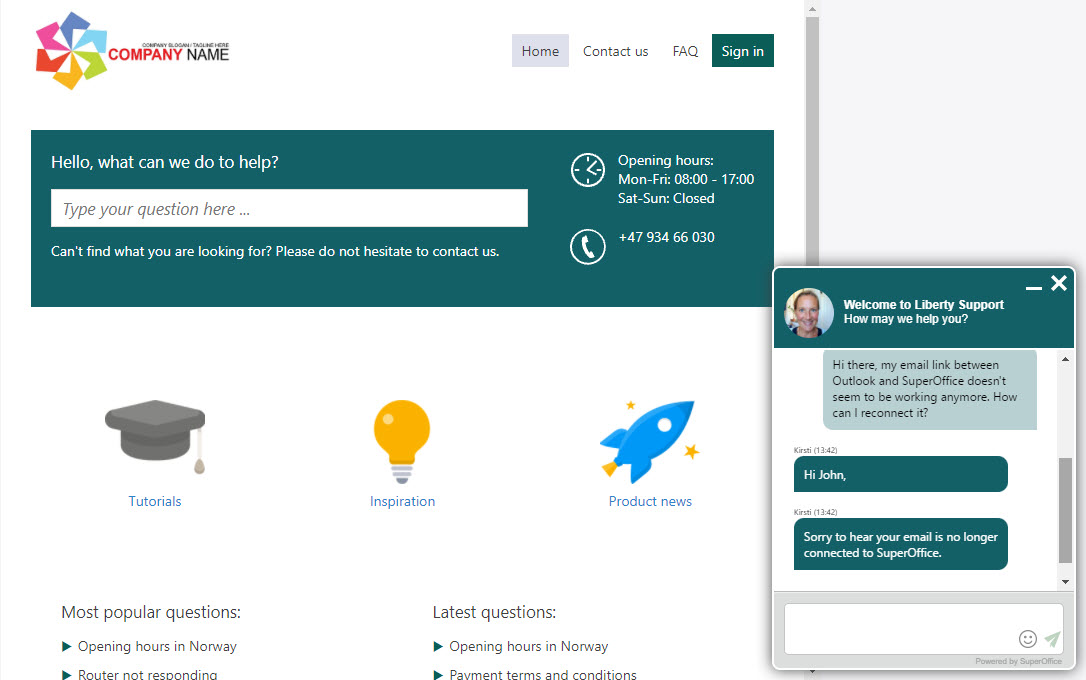 Set up the chat widget on your Customer centre so that customers can chat with you while they visit your website
How to configure your Customer centre
You can configure your Customer Centre either in the Settings and maintenance module (1) or in SuperOffice Service (2).
Go to the Settings and maintenance module and click on Customer centre in the navigator menu on the left-hand side. Then select the Configure tab at the top.
Go to the SuperOffice Service module. Then click on the System menu button and choose Customer centre config from the drop-down menu.
At the top of the page you'll find a link to your Customer centre page where you'll see the published changes. In the SuperOffice Service module you can also access your Customer centre in the Personal settings – just click on your profile picture in the top-right corner.
On the Customer centre configure page you'll see two tabs, one for Styling and one for Options. The preview column to the right shows the changes done in styling and options.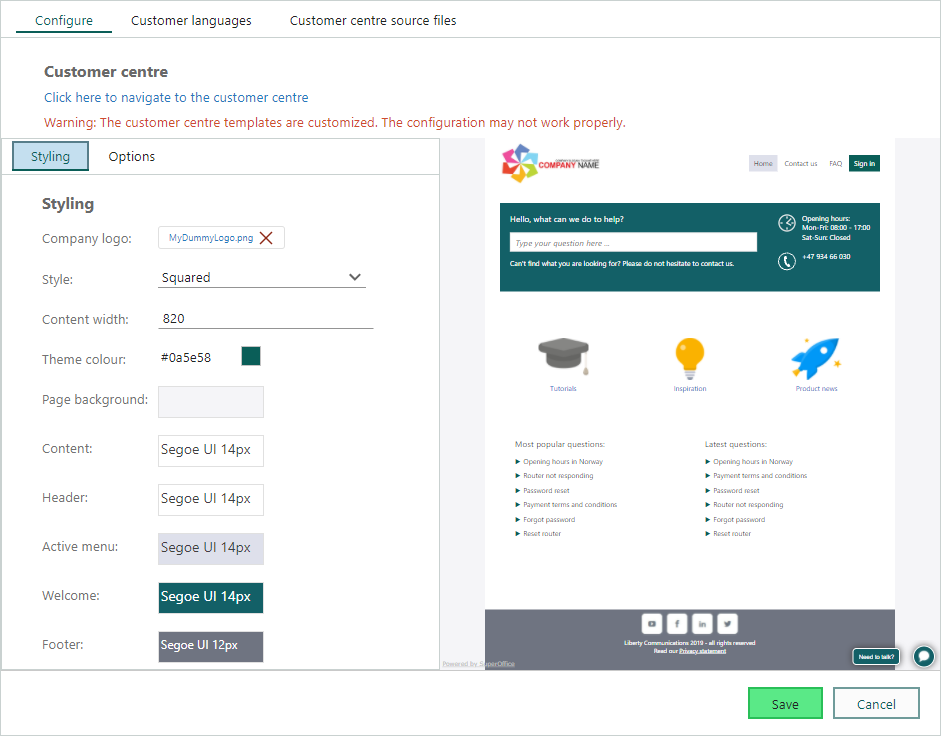 You check the preview on your Customer centre to see what it will look like
Follow this guide for help to you configure your Customer centre:
Related:
Fant du denne informasjonen nyttig?