Set up automated email responses to customers
Oppdatert på 8. jun 2022
If a customer sends in a question or reports a problem, sending a confirmation that their request has been received and is being dealt with is an easy, yet effective way to create a positive customer experience. In this how-to guide you'll learn how to set up automated email responses for incoming email requests.
SuperOffice Service comes with a number of email response templates. These reply templates contain a standard message, a request ID, and a link to the Customer Centre. The request ID is used as a reference number and the Customer Centre gives your customers access to request statuses and FAQs.
How to set up automated email responses
Learn how to change a standard email responses and create a new one in two steps:
Step 1 – Create a new email response
We recommend to add a request ID and a link to the Customer Centre to your email responses. To save time you can make a copy of the default reply template and change the message where needed. If you want to make a reply template from scratch, here is how you do it:
Step 2 – Add your reply template to your preferred mailbox
In SuperOffice Service go System settings and choose E-mail from the drop-down list.
Open the mailbox you wish to add your reply template to. If you need to set up the email address first, go to Set up mailboxes in Service.
In the Properties tab find the field Reply template for reply to contact. Click on the drop-down and find the new reply template that you have set up. Then click OK to finish.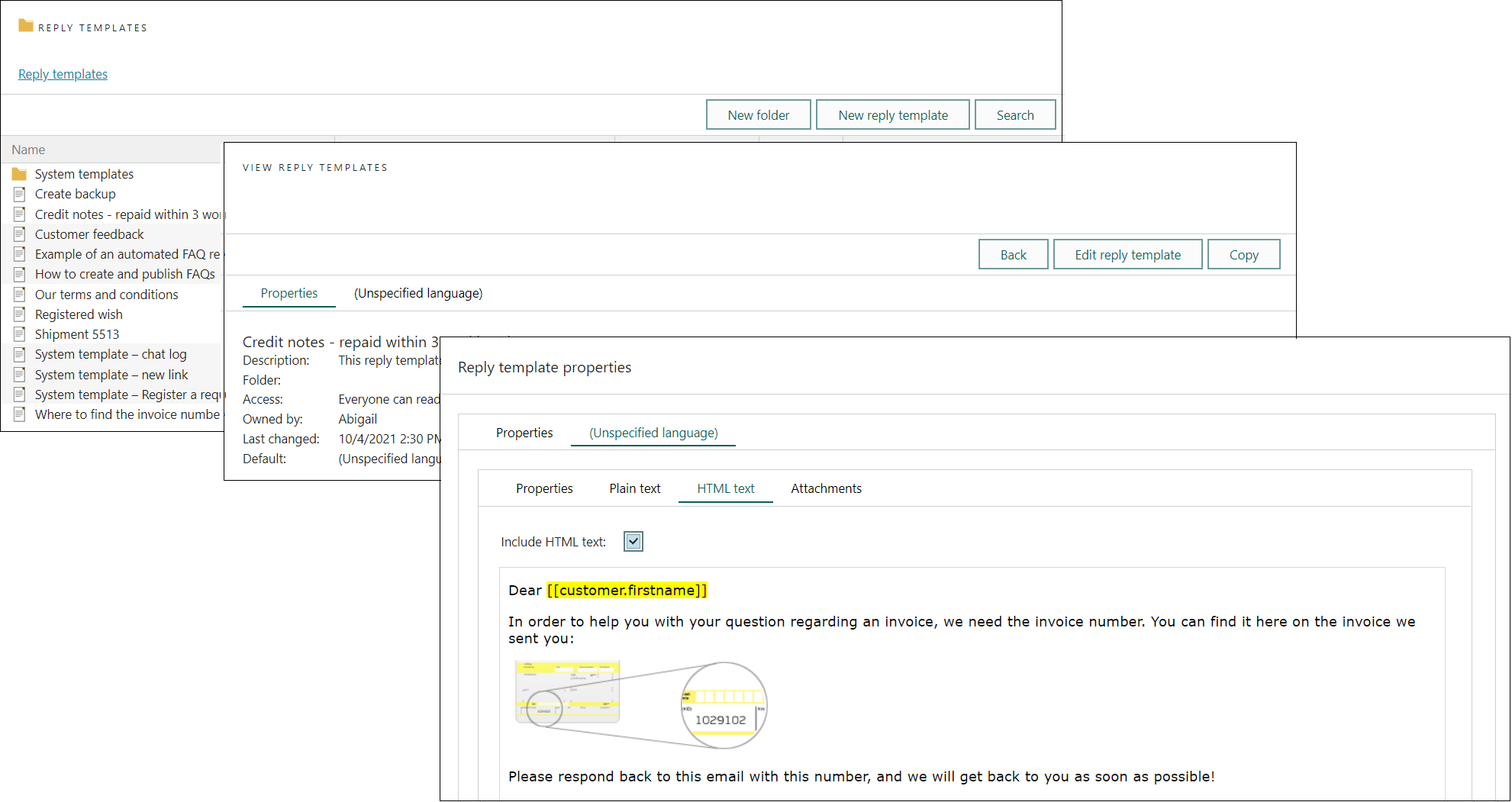 Set up automated email responses and add the replies to your Service mailbox
Related:
Fant du denne informasjonen nyttig?