Respond to a chat and link it to a contact
Oppdatert på 13. des 2021
When a customer sends a query via the chat widget on the website, it's not only important to respond to it, but also to register it on their Contact card. In this how-to guide, you'll learn how to respond to a chat and how to link it to a contact in SuperOffice CRM.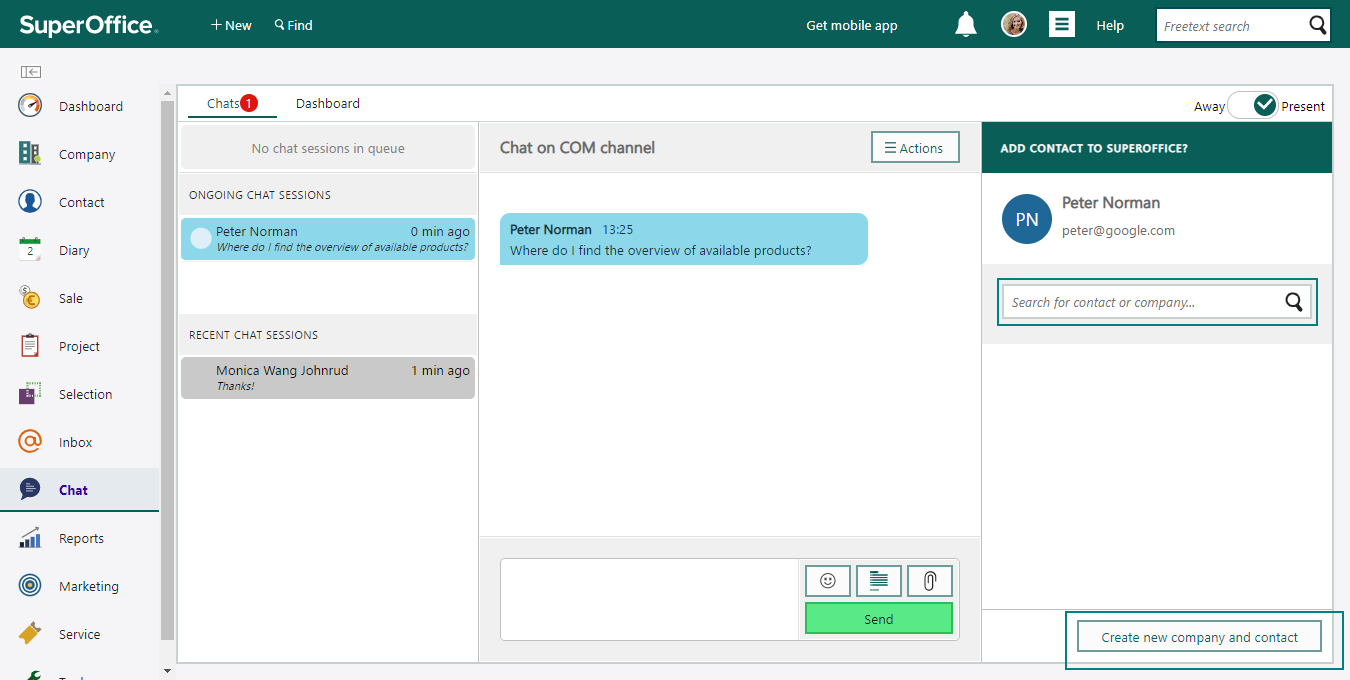 You can link a chat to a contact or company
Learn how to respond to a chat and link it to a contact by following the step-by-step guides below:
Respond to a chat
Link chat to SuperOffice contact
Create a new company and contact
If a customer is not found in the SuperOffice CRM database, you can create a new contact and company in the side panel.
Add customer to SuperOffice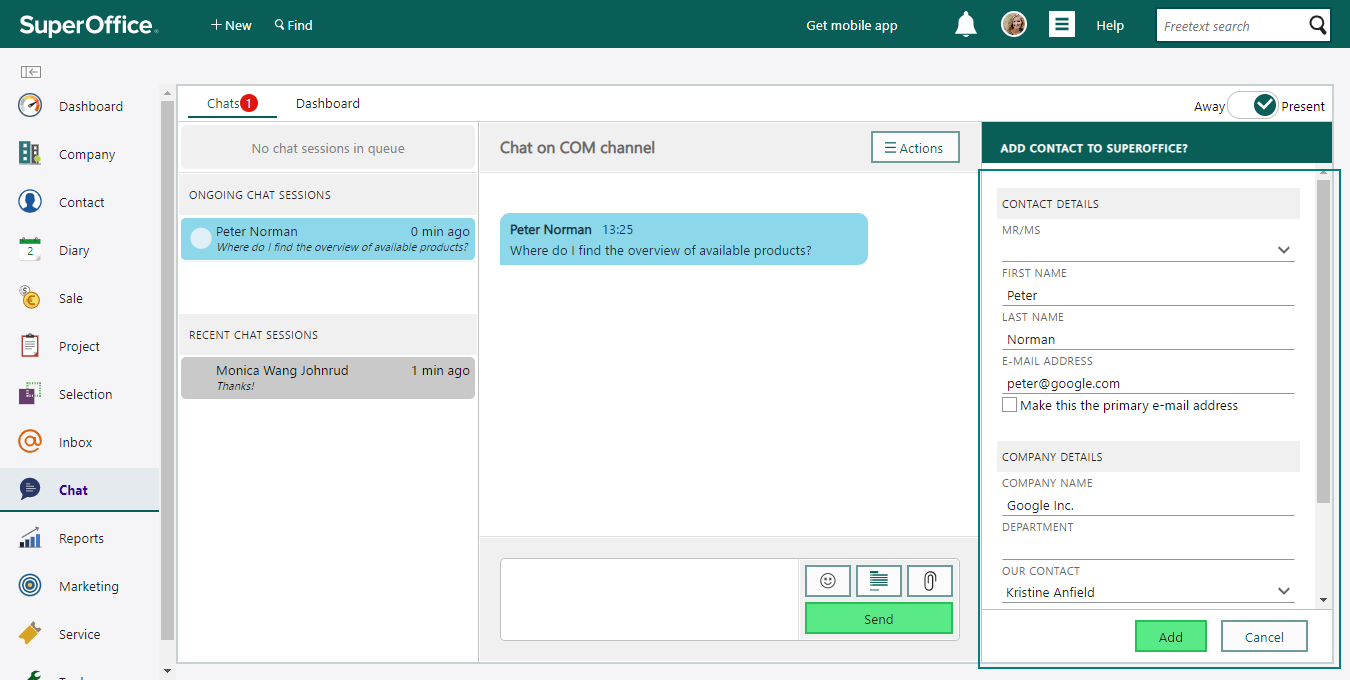 You can add a new contact to SuperOffice CRM through the sidepanel
Related:
Fant du denne informasjonen nyttig?