Add a new dashboard
Oppdatert på 13. des 2021
Get more insight into your CRM data by creating several dashboards. Learn how to create new dashboard tabs in this how-to-guide.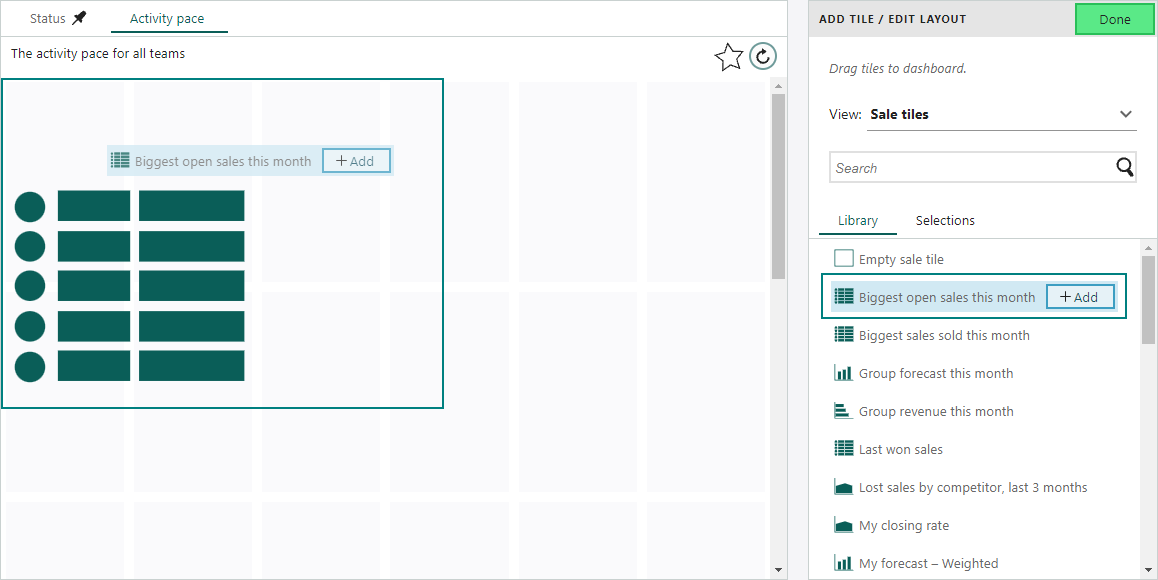 Select wanted tiles and drag and drop them into the grid view
Note: If you do not see the grid view, number of columns is higher than your screen display, try to show fewer columns in the dashboard.
Step-by-step
Watch this video or follow the steps below to learn how to add new dashboard tabs to SuperOffice CRM (video length – 4:29):
Related:
Fant du denne informasjonen nyttig?