Diary and appointments
Oppdatert på 20. des 2021
The SuperOffice Diary is the heart of your CRM system. Regular use of the diary helps you to automatically connect and share appointments and activities linked to a contact or a company, allowing you and your team to effortlessly stay on track and work productively. These how-to guides will help you learn how to work with the diary.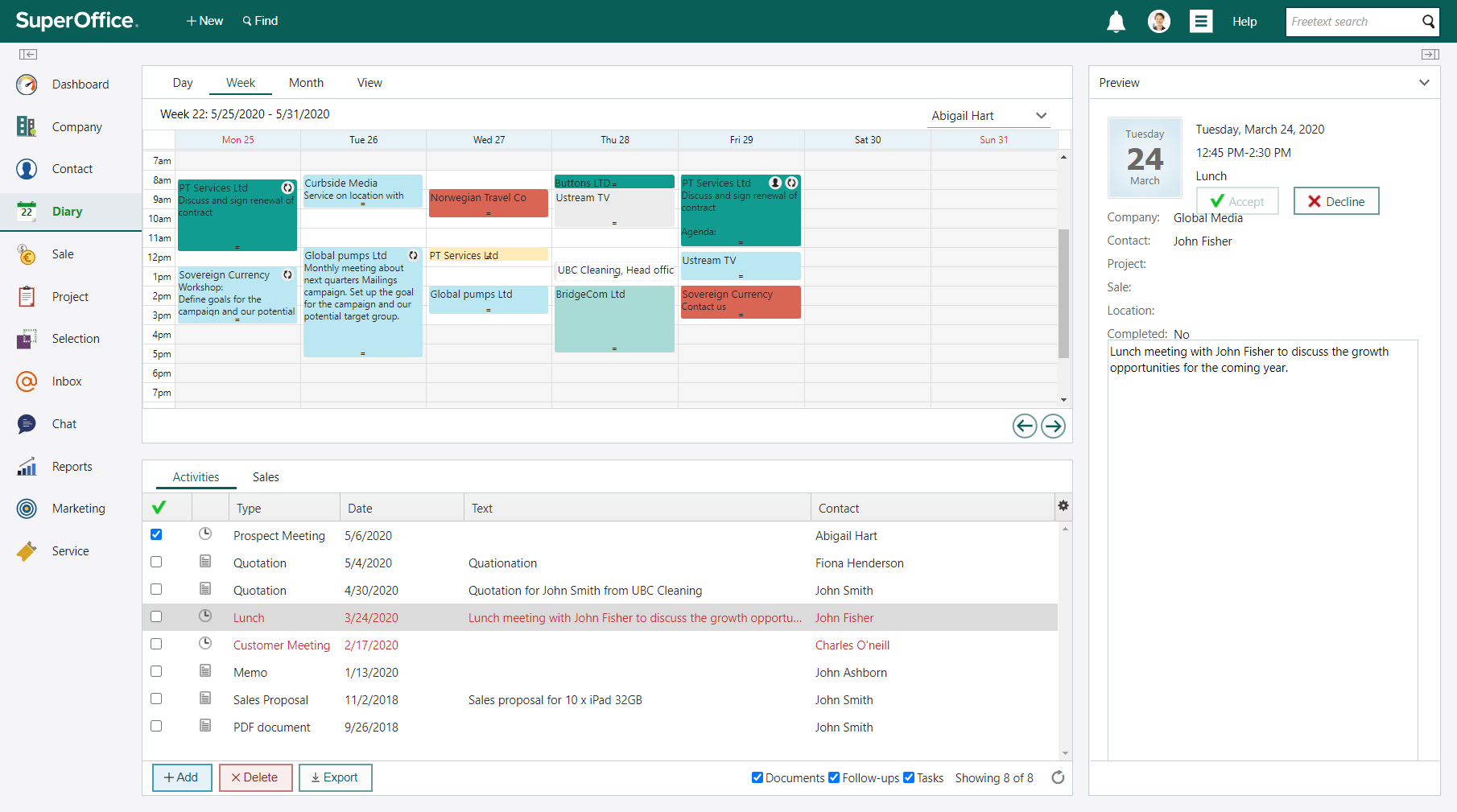 Keep track of all your appointments and tasks by registering them in your diary
Apart from the regular calendar functionality, SuperOffice Diary also gives you the possibility to connect and organise activities into projects and sales. This helps you and your team to enjoy a complete overview of all activities and communication connected to any project or sale.
How-to guides:
Fant du denne informasjonen nyttig?