Save emails in SuperOffice CRM
Oppdatert på 13. des 2021
To keep all customer-related information in one place, you can easily archive your emails in SuperOffice CRM. This how-to guide will show you the different saving methods depending on your email provider.
Mail Link: Archive emails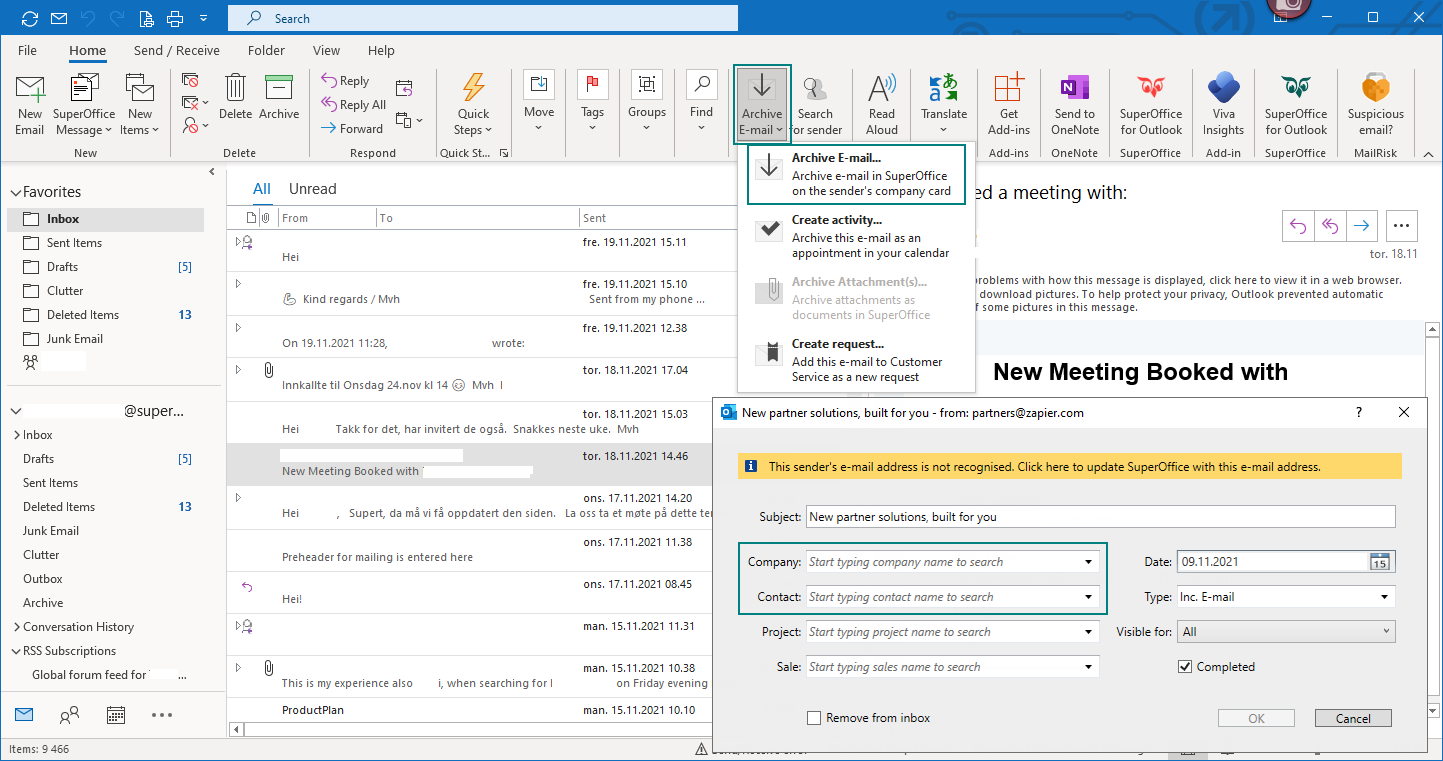 In Outlook select the Archive E-mail button and if email address are stored in SuperOffice CRM, the field company and contact are automatically added
Archive emails with Web tools and Mail Link

Gmail Link: Archive emails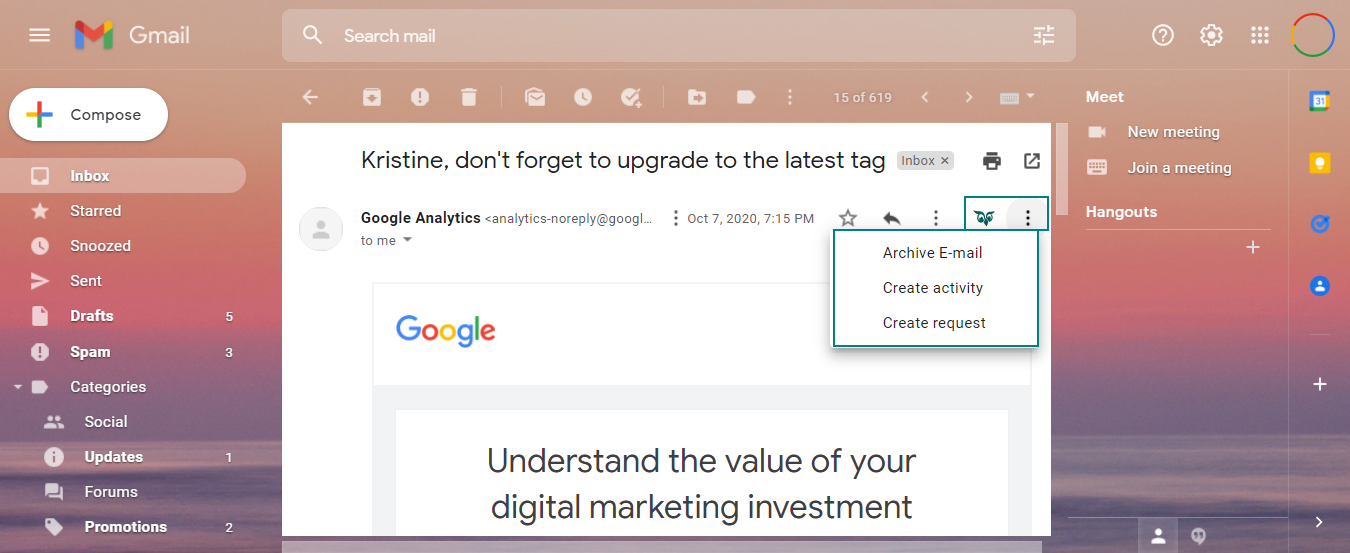 When you have SuperOffice Gmail Link installed, you can archive email, create activity or request
Archive emails with Gmail Link connection
Related:
Fant du denne informasjonen nyttig?