Use the Recycle bin to restore
Oppdatert på 20. des 2021
When you have deleted something that was not meant to be deleted, for companies and contacts, you can still restore them from your Recycle bin. This makes it less scary to delete, when you know you still have a restore option.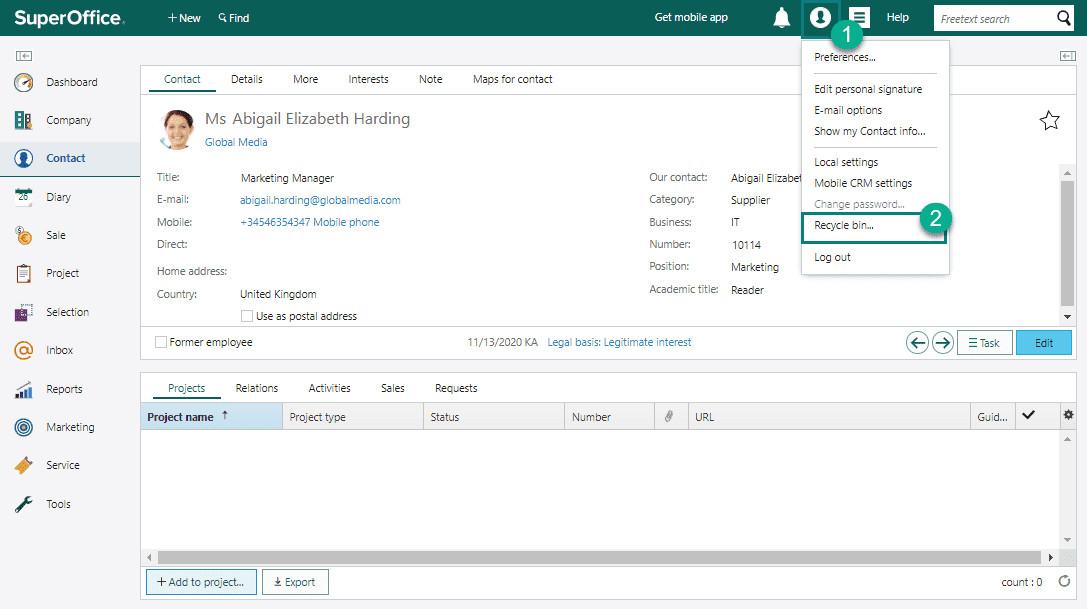 You can restore items you have deleted by opening the Recycle bin in your Personal settings menu
Deleted companies and contacts are by default kept in the recycle bin for 14 days. You also have an option to restore other users deleted companies and contacts, just check View deleted companies for all users ON.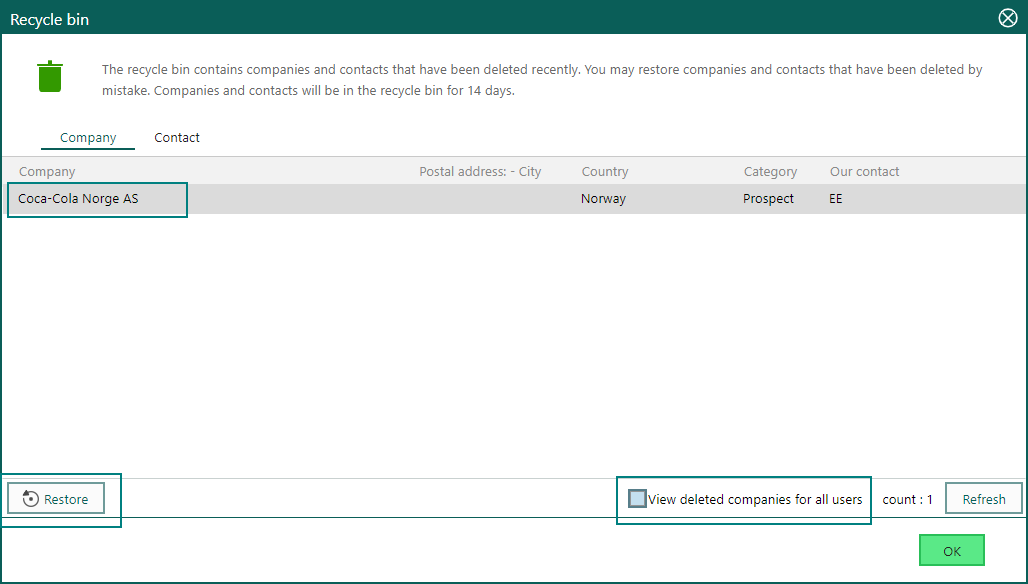 In the Recycle bin, select the companies and contacts you want to restore, and click the Restore button
Related:
Fant du denne informasjonen nyttig?