Resize your image
Oppdatert på 26. okt 2021
The image you want to use for your mailing might not always be the correct size. Therefore we'll show you how you can resize your image to adjust to your mailing.
Adjust the size of your image
Once you've selected the placeholder image inside your email template, you see that you have the option to upload and apply effects on your image.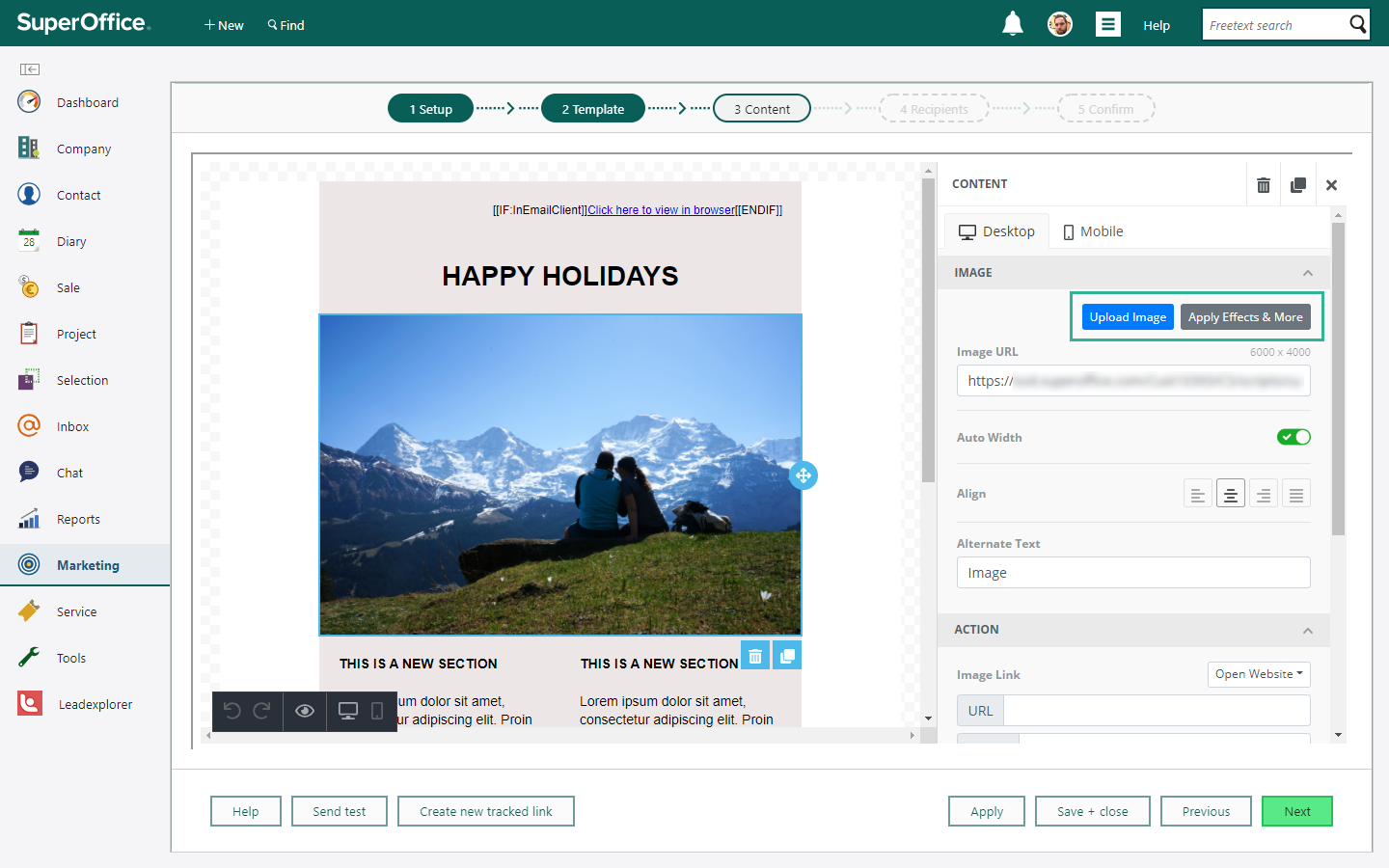 Upload an image and click the Apply Effects & More button to adjust image size, resolution and more
Once you've uploaded the image, you'll be able to see how it looks inside your email template. If you are not happy with the size, you can adjust the image size, or resolution, by clicking the Apply Effects and More button.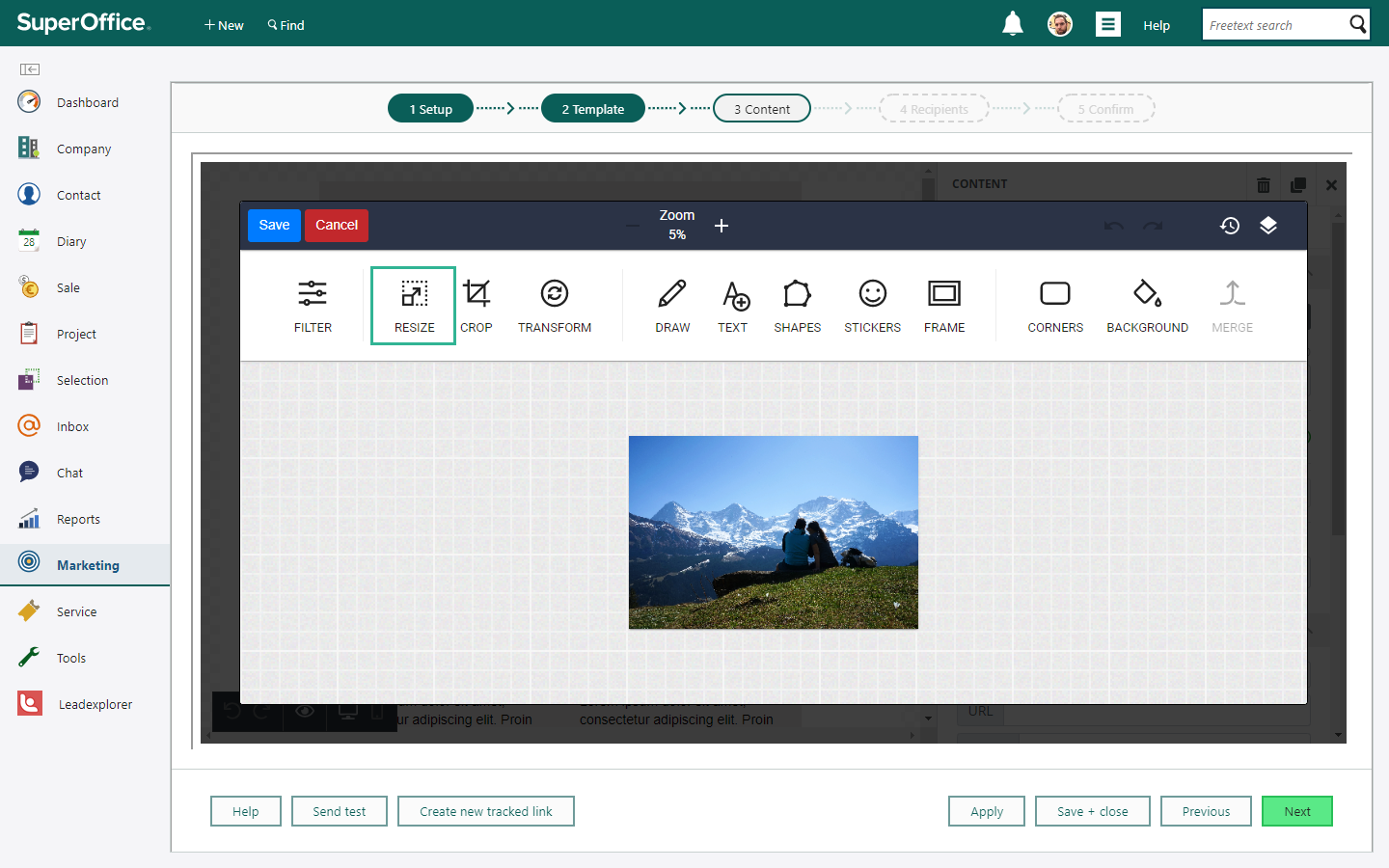 Click the Resize button to resize your image
You are now in the Effect dialogue. The toolbar at the top give you a wide range of options to change and adjust your image. The second button on from the left, is called Resize.
When you click the Resize button, you'll be able to adjust the size of your image. You can change the widt and height. In addition, you have the option to Maintain the Aspect ration and to use Percentages instead of pixcels.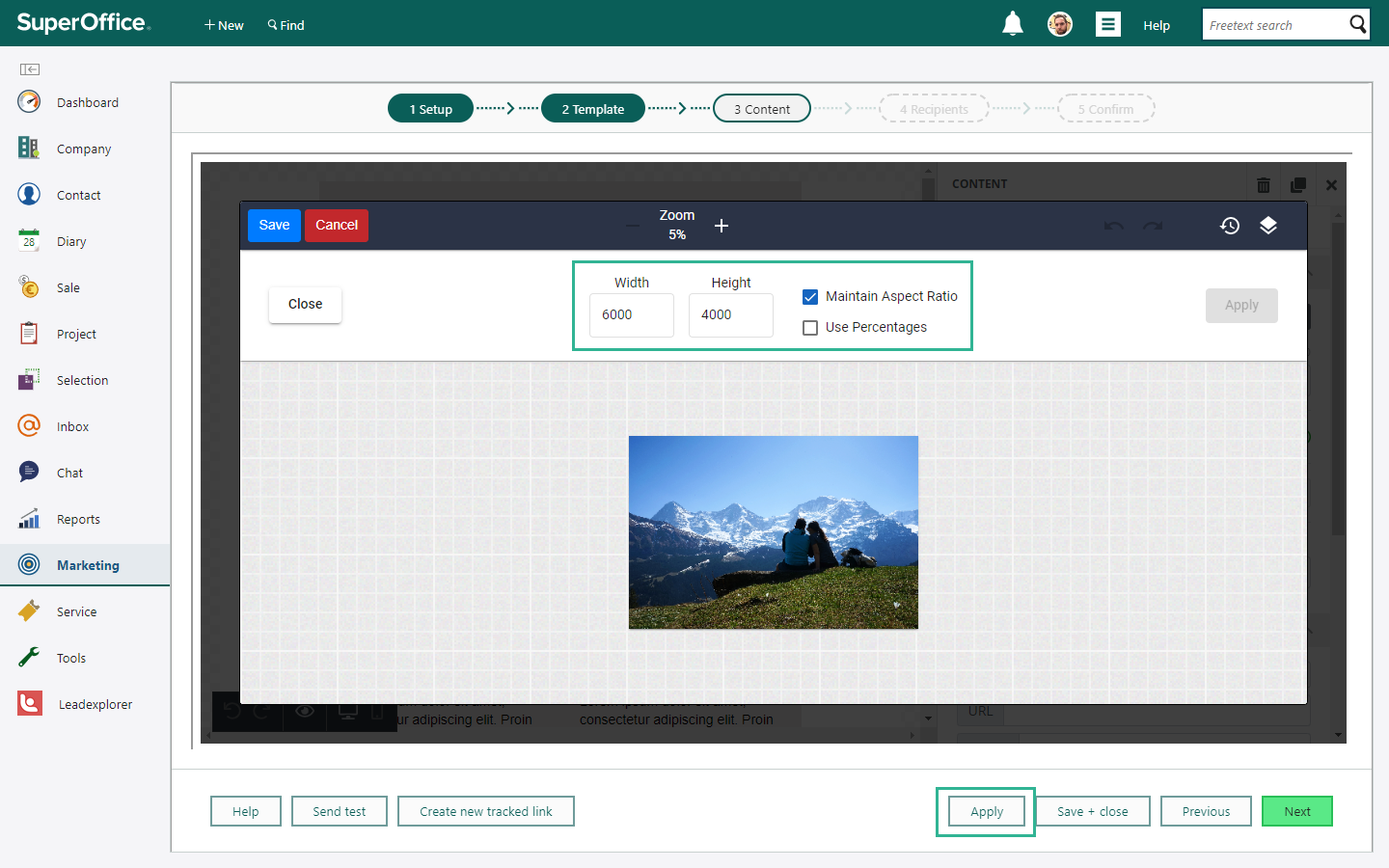 In the Resize screen you also have the option to tick of the box Maintain the Aspect ration or Use Percentages
When you are happy with the new size of your image or you want to check how it looks in your email template after you've made your changes, you can click the Apply button.
Related:
Fant du denne informasjonen nyttig?