Content: Edit mailing
Oppdatert på 21. okt 2021
Not every mailing has the same content or format. In this section, you will learn how to add and edit the content and layout of your mailings.
Depending on what you are notifying your customers or prospects about, the design and layout of your mailings will vary. A customer newsletter, for example, will look very different to a product announcement or an event invitation.
The mailing editor gives you the flexibility and freedom to design your mailings exactly how you want them.
You can create and save content blocks that all your users can pick and choose from, helping you to not only work faster, but also ensure brand consistency. Or you can start a mailing completely from scratch.
Learn how to add and edit content and layout
Does your mailing editor look different? See how to edit a mailing with the old mailing editor.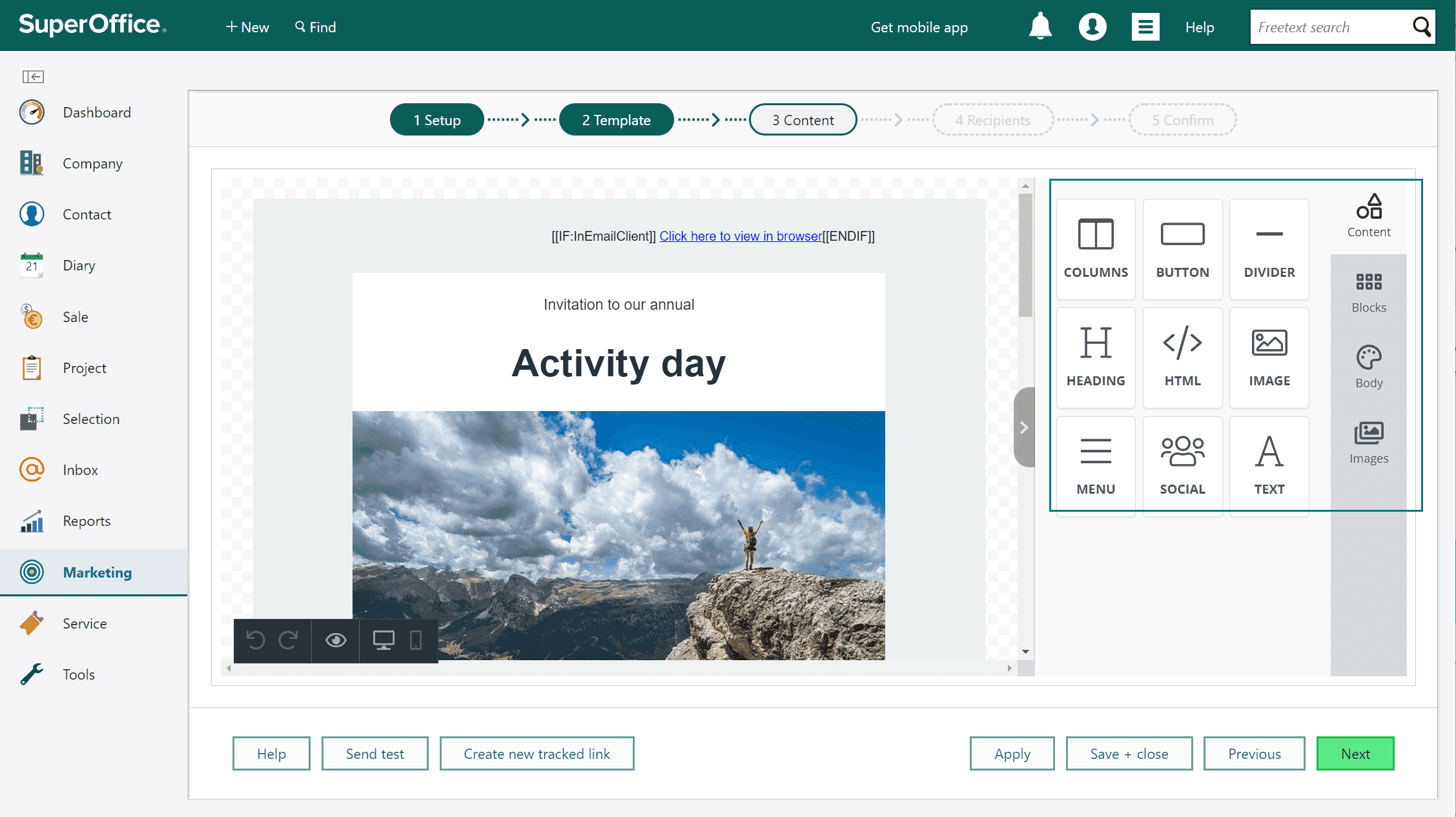 You can select images, text, buttons, menus, and more for the columns and rows you've added
Related:
Fant du denne informasjonen nyttig?