Add an unsubscribe link
Oppdatert på 21. okt 2021
When you send a mailing, it is required to give recipients the option of unsubscribing. Learn how you can add an unsubscribe link to your mailing in this how-to guide.
The unsubscribe link is normally placed at the bottom of a message. If you use one of our mailing templates, this link is already added.
You decide where this unsubscribe link appears and its phrasing, as well as what clicking on this link does. For example, you may simply take the viewer to their "unsubscribe" page where they can manage their preferences, or they can automatically be opted out from all your mailings.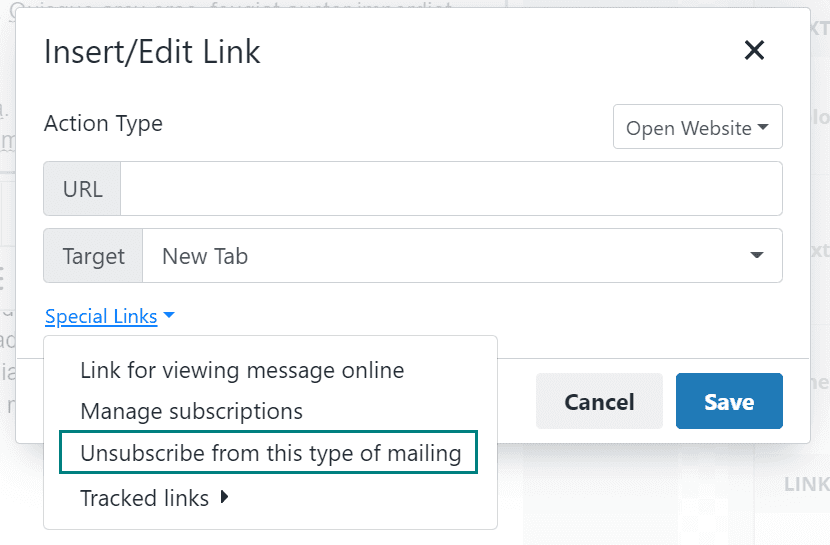 From the Insert/edit link symbol, click Special links and add your unsubscribe link
Does your mailing editor look different? This is how you add unsubscribe links in the old mailing editor.
Related:
Fant du denne informasjonen nyttig?