Filter your recipients list
Oppdatert på 25. okt 2021
Once your mailing is sent, it's always exciting to see how well your mailing performed. At the same time, it's a great opportunity to check and improve the quality of the information registered in your database. The number of bounced emails, especially, is a key indicator. Learn how to filter your recipients list in this how-to guide.
The first few times you sent out your mailing, you might get a large number of bounced emails. This is good news, because it means you can update every email address that is misspelled or no longer in use.
Updating bounced email addresses will help increase the success rate of your future mailings.
Filter your recipients list
After your mailing has been sent, SuperOffice CRM collects the data about your mailing and then updates the status of each recipient in your mailing list. You can see the status for each recipient in the Recipients tab.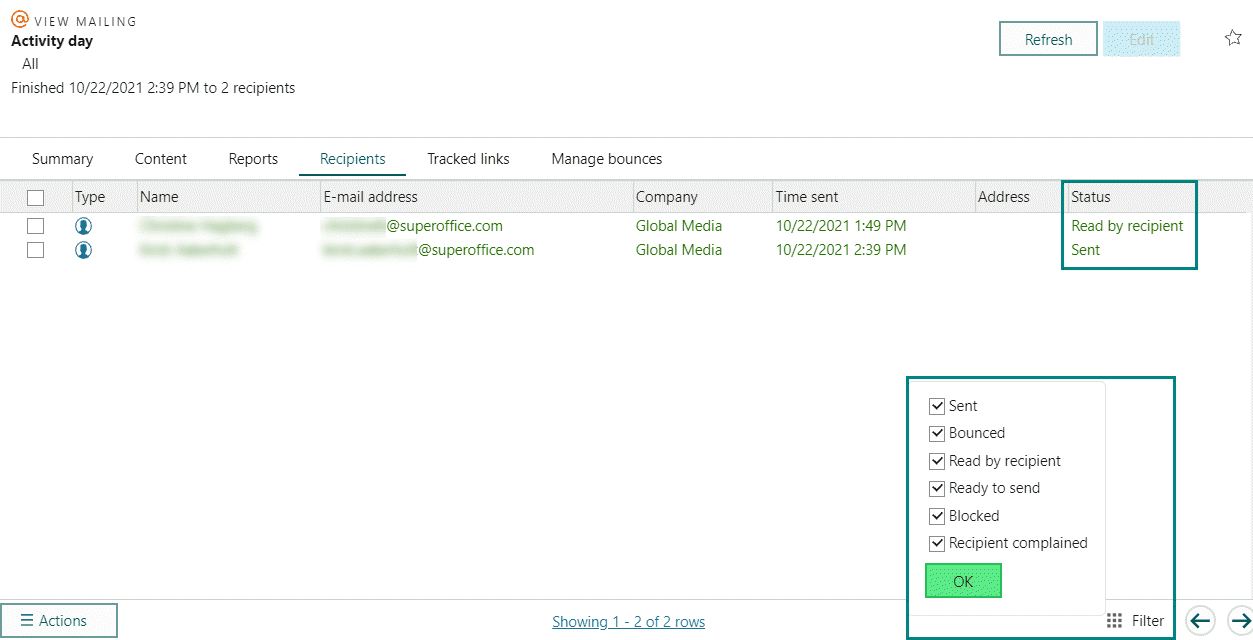 You can see the status of the mailing in the Status field
Related:
Fant du denne informasjonen nyttig?