Template: Choose a template for mailing
Oppdatert på 21. okt 2021
A good message template not only supports your message, but also looks good on any device. Whenever you create a new mailing, you can base it on a previously sent mailing, or on one of the many templates from the library. Learn how to choose a message template in this how-to guide.
If you want to ensure consistency in email design across the whole company, using a template is your best bet. The message template will give you the company's look and feel with correct the fonts, colours, social media platforms, and overall layout of your mailing. In the work with templates guide, we recommend you set up one or more corporate templates.
You can use one of many templates in our Online template library or create your own template from scratch by using a plain template. The latter will guarantee that your mailing reflects your unique brand identity.
Once you've figured out what design you want to use, you can choose the template to base your new mailing on with a few clicks.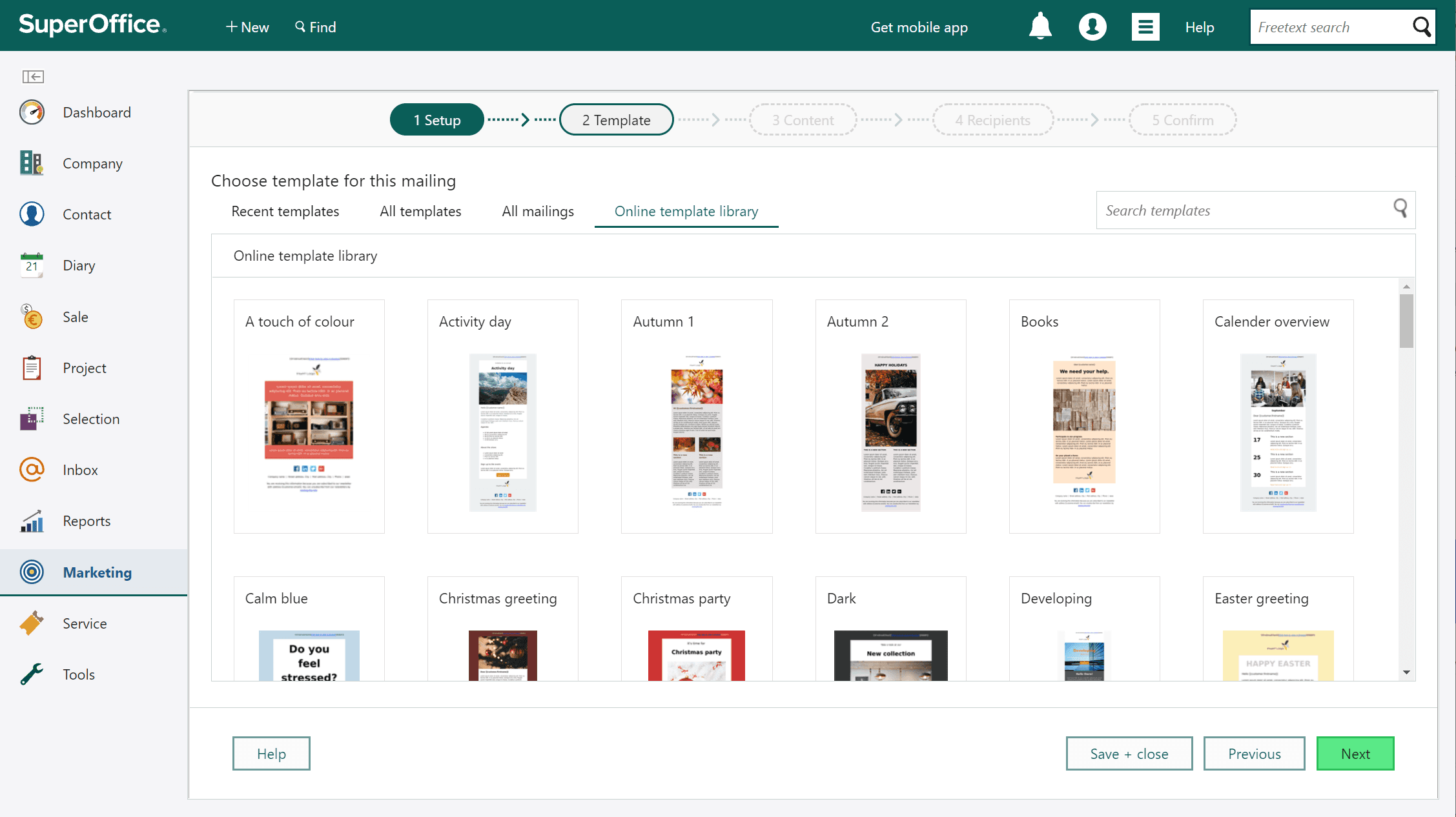 Choose your corporate template from one of the many templates available in our online library before adding your content
Related:
Fant du denne informasjonen nyttig?