Use projects to organise files and activities
Oppdatert på 13. des 2021
SuperOffice Project helps you keep your work organised and documented in one place, so that you and your team can enjoy better control and improve collaboration. This how-to guide will show you how to create and use projects to stay on top of your work.
When you work on a project, you need the information to be easily accessible and shared. You can use SuperOffice Project to save all your project follow-ups and documents in one place.
You can connect any contacts, companies, tasks, appointments, project members, and even sales opportunities into one project in SuperOffice CRM. You can also create or upload documents and files to the project.
All the information you save inside your project is tagged with a date and an owner, making it easier to sort and filter information when need.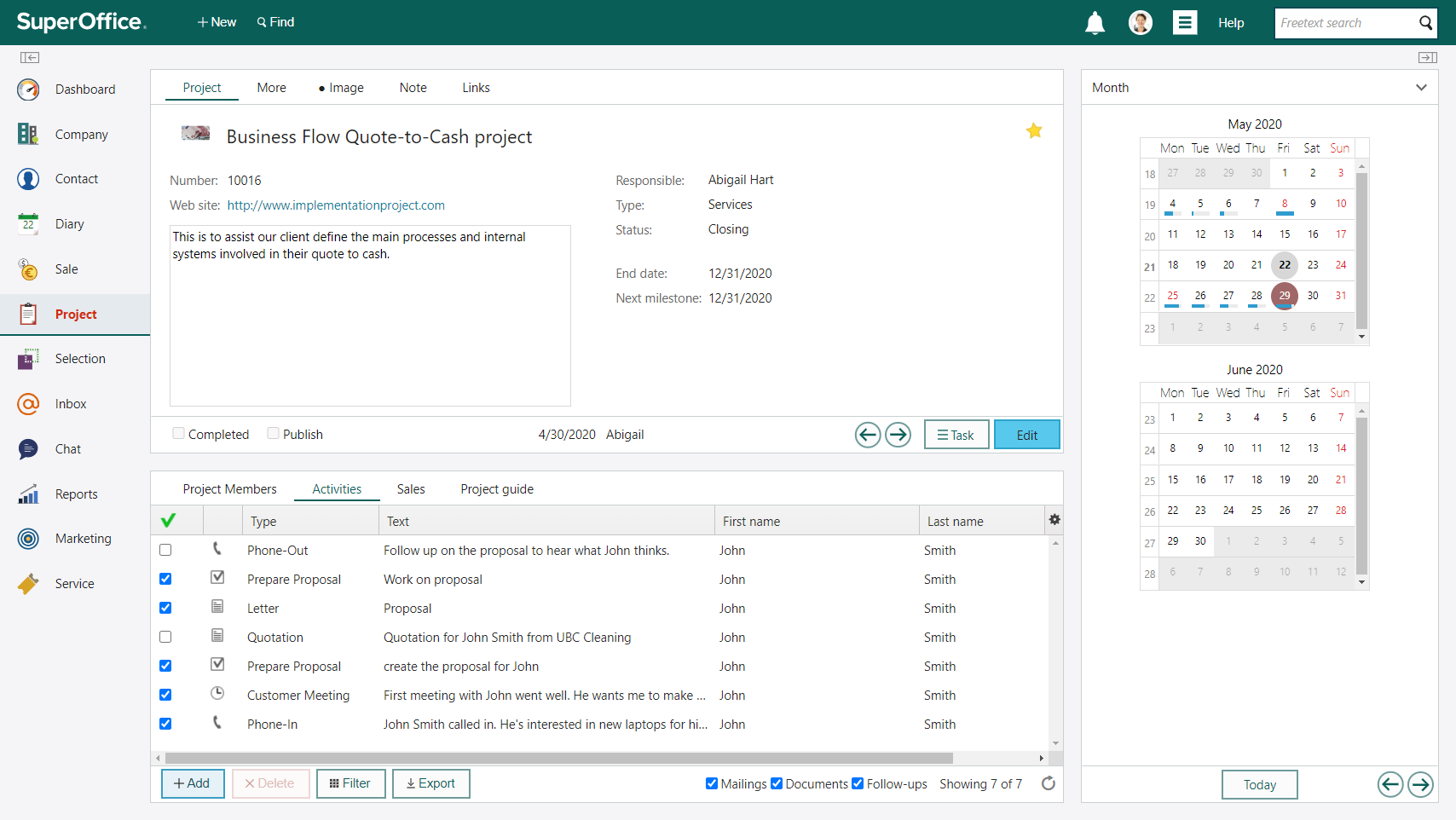 A project guide will help the team have a constant overview of the project status
SuperOffice Project also comes with a project guide that can be customised to match your own unique project processes. You can map all the activities, documents and milestones of a project, which will make it easy for your whole team to track. The project guide will also help you monitor the current project status and prompt what needs to be done at all times.
Your administrator can add and customise project guides for you.
How-to guide:
Fant du denne informasjonen nyttig?