Use reports to forecast sales
Oppdatert på 26. okt 2021
SuperOffice Reports are pre-defined statistical reports, based on your CRM data, that provide you with instant insights into the state of your current sales. In this how-to guide you'll learn how to access and use reports in SuperOffice CRM.
There are many standard reports to choose from – like Actual Sales, Projected Sales, and Sales with Profit. Each report will give you a quick forecast based on the registered information in your SuperOffice CRM.
How to access your sale reports
To access your forecast, you can use the Reports function in SuperOffice CRM. Reports use predefined criteria to calculate results, and then present them in an easily formatted pdf file.
Looking for a forecast report? Open the Reports module and select the Sale tab at the top.
You can now choose the reports you wish to use. Take your pick from the report list.
You can easily change the criteria your report will be based on, such as the timeframe. But check if you can use the predefined criteria just as they are. Double click on the criteria you want to change and adjust the value by changing the date to next month for example. You can remove the criteria by clicking the Delete button.
Press Preview to open your report as a downloaded pdf or press save to save your report in SuperOffice CRM. Double click the report to open it.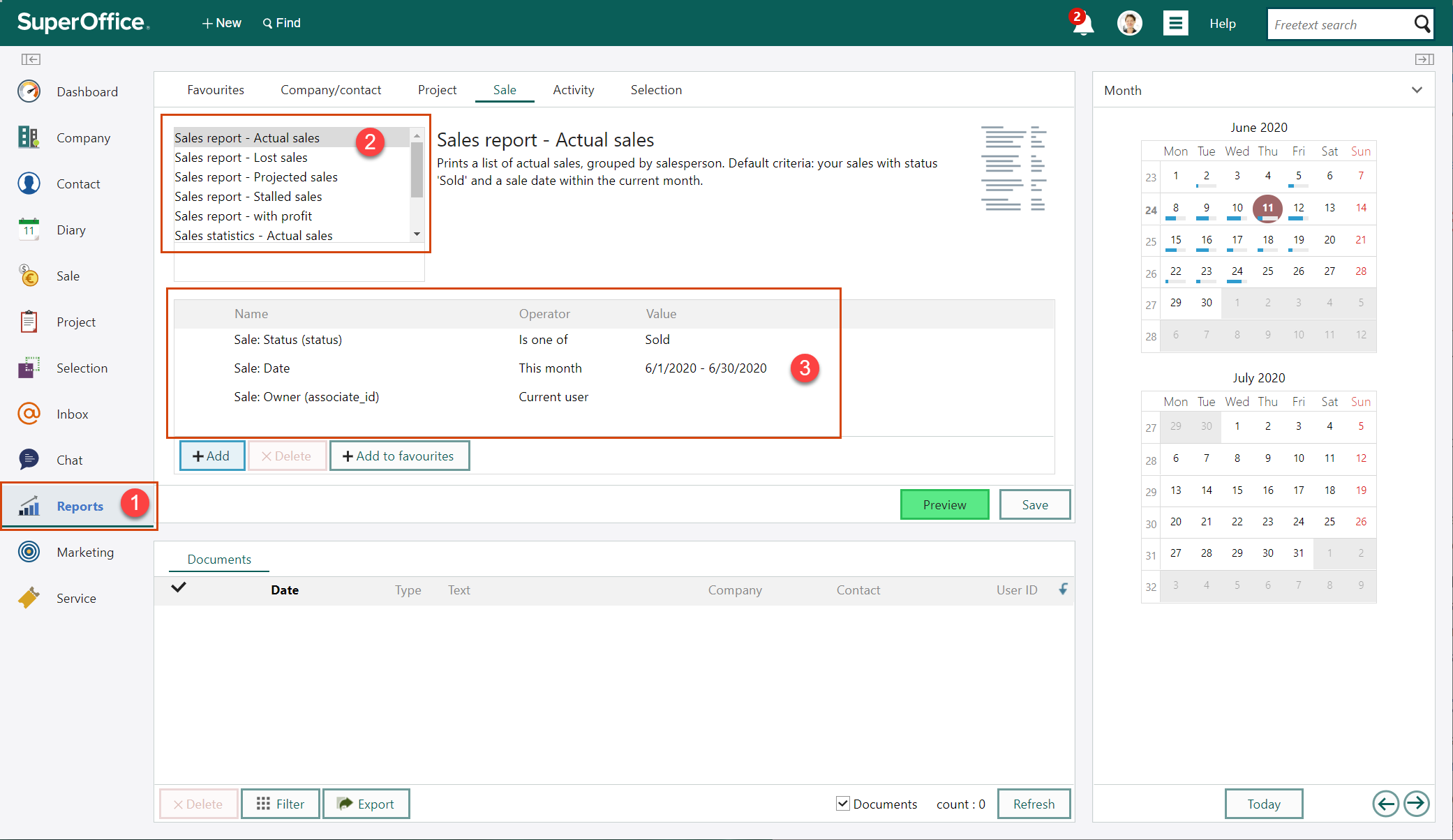 Three steps to access your reports in Sales
Related:
Fant du denne informasjonen nyttig?