Create and send a quote
Oppdatert på 1. jul 2022
Creating and sending quotes in SuperOffice CRM is a quick and effective way to push your sale towards completion. In this how-to guide you will learn how to create a quote, add and edit a product inside the quote and how to send a quote.
Follow the GIF or steps below to see how you create and send a quote: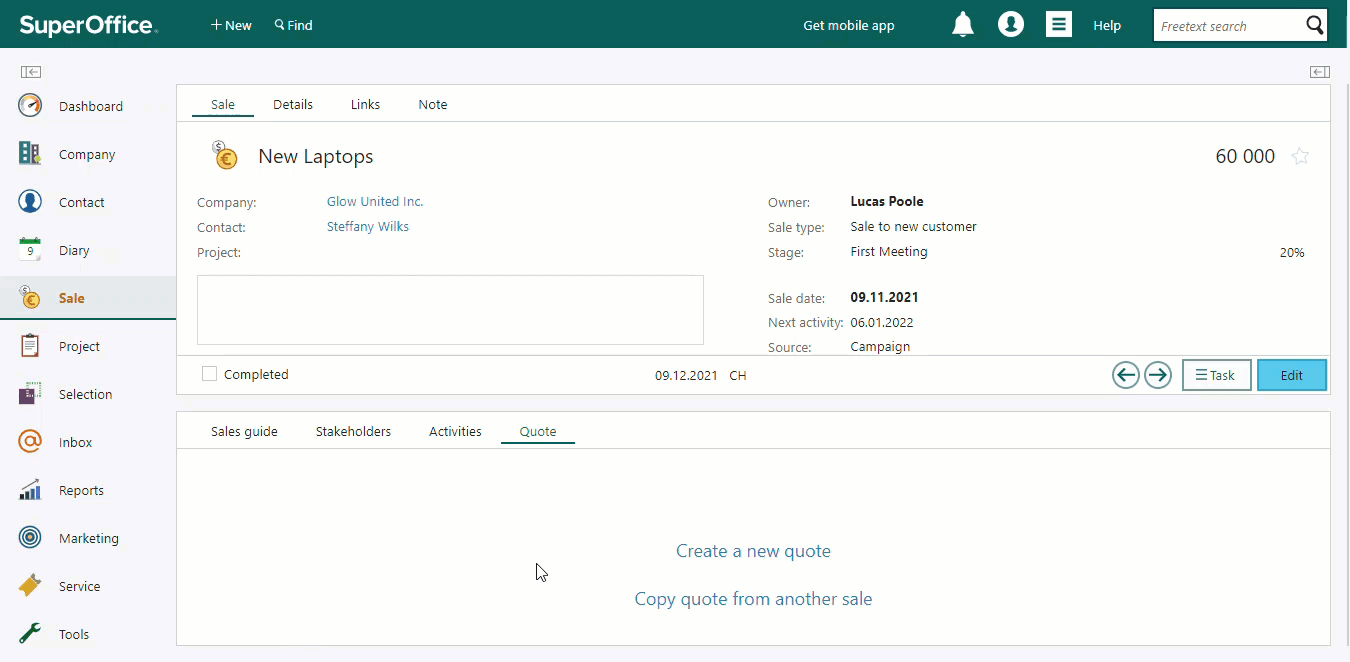 After clicking on the button create a quote, you can start adding your products and services to the quote
Create a quote
Add/edit a product in the quote
Create a quote document
Send a quote
Tip: When you add products to the quote, you can use %% to search for all products in all available price lists.
Related:
Fant du denne informasjonen nyttig?