Visualise your sales targets in a dashboard
Oppdatert på 23. sep 2022
Use dashboards and tiles to compare your sales targets to your actual sales.
To be able to visualise your targets in a dashboard, you first need to add or edit the tiles in the dashboard. After you have chosen the correct tile, you can edit the tiles' layout and chart type. There are 4 different chart types you can use to compare actual sales to sales target:
Big number
Column chart
Bar chart
Gauge chart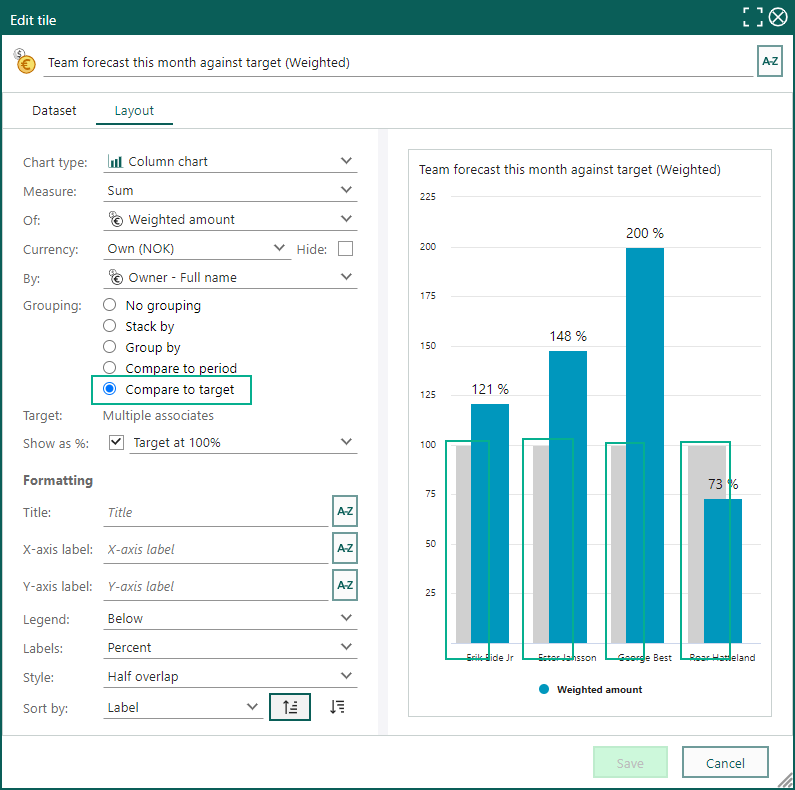 Choose the Layout tab and select Compare to target in the Grouping section
Why can't I select Compare to target?
If you see the field Compare to target, but it's disabled, you can hover your mouse over the field to see a tooltip that explains what you need to change in order to enable and select the field.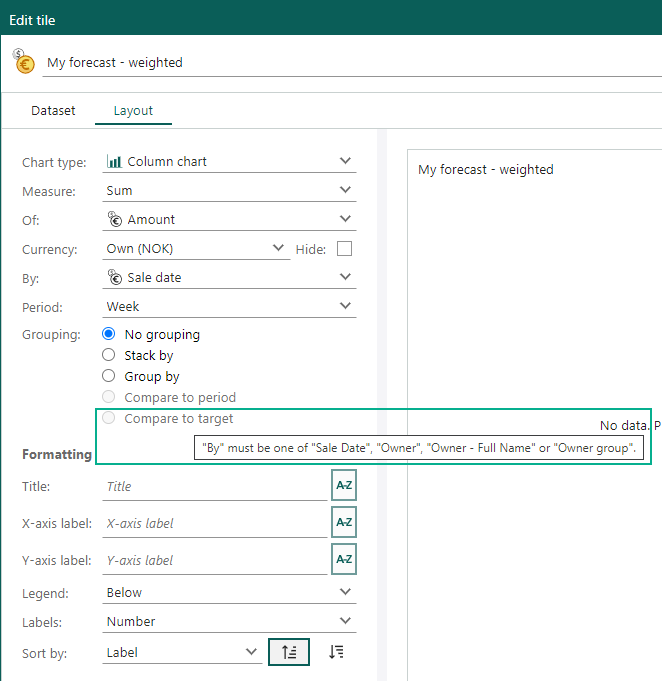 Hover over the Compare to target field to see a tooltip "By" must be one of "Sales Date, "Owner", "Owner – Full Name" or "Owner group"
Is the Compare to target not visible at all, please make sure that you have selected the correct chart type and you have used the Sales date as criteria in the Dataset tab.
Read more about dashboards and how to set them up in the Dashboard chapter.
Releated:
Fant du denne informasjonen nyttig?