Visualise selections with charts
Oppdatert på 13. des 2021
Once you have created a selection you can display your results visually for a more instant understanding of the data. This how-to guide will show you how to visualise selections with the help of charts in SuperOffice CRM.
How to visualise a selection in a chart:
Go to the Selection in the navigator menu and either open an existing or create a new selection. Then select the Charts tab in the top bar of your Selection screen.
You will now see all the charts that are available to you. Choose the chart you wish to use. The title of each chart will tell you what the chart will visualise for you.
Learn how to display selections as charts by following the step-by-step guide:
Display selections as charts
Some charts might tell you there is No data available. This means that your selection does not contain the information this chart is trying to show. Change the criteria of your selection or choose another chart.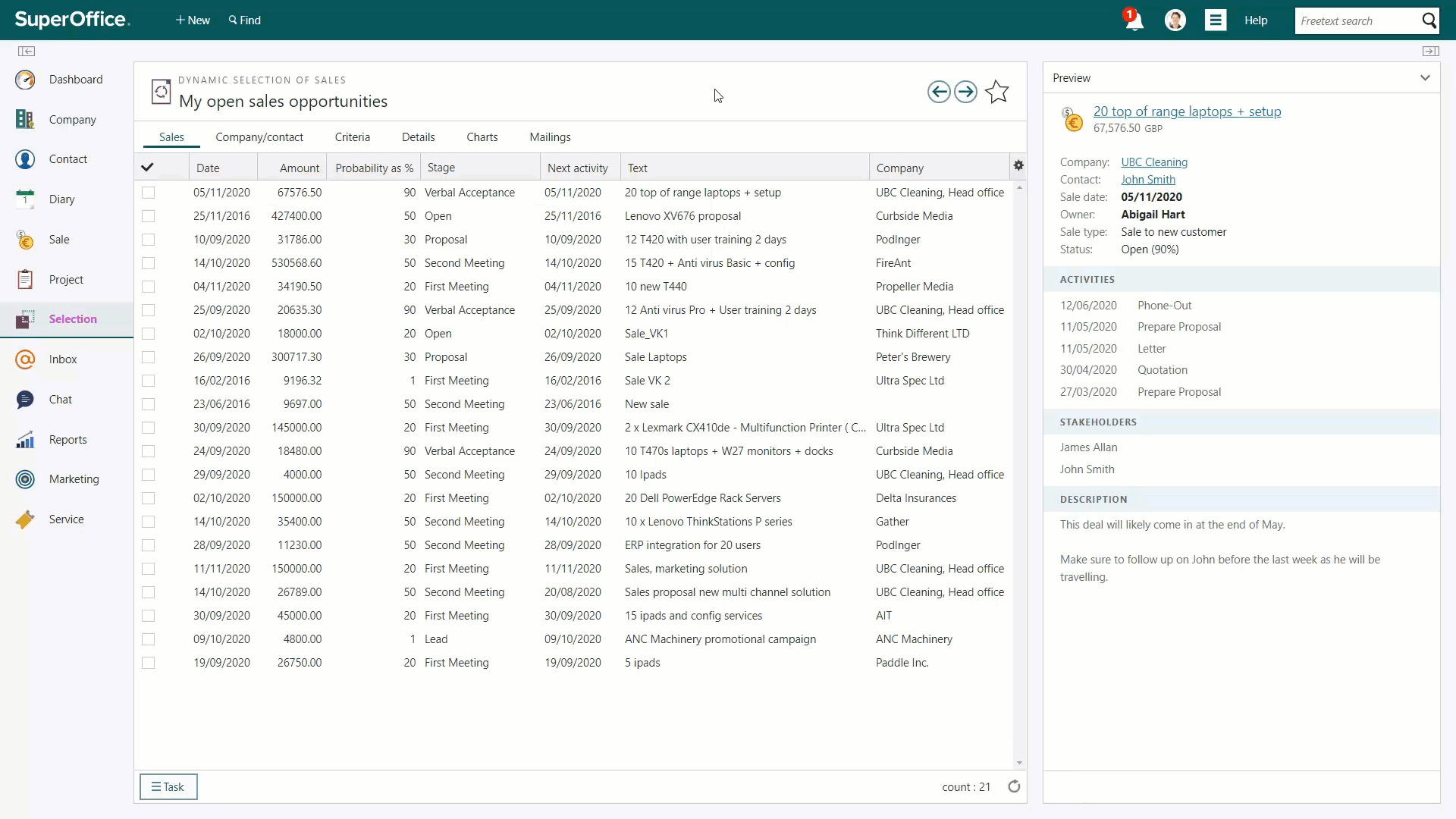 Use a chart to visualise your selection
Related:
Fant du denne informasjonen nyttig?