Set up notifications in Service
Oppdatert på 13. des 2021
Requests with a high priority should be solved before you complete other requests. But how do you know that a high priority request has come in, been escalated to you, or was reopened by the customer? Learn how to set up notifications in this how-to guide.
SuperOffice Service will notify you by showing you a pop-up on your screen, sending you an email or an SMS. This way you will know a request is waiting for you and you won't forget to follow up on it.
You can decide how you wish to be alerted by setting up your notifications.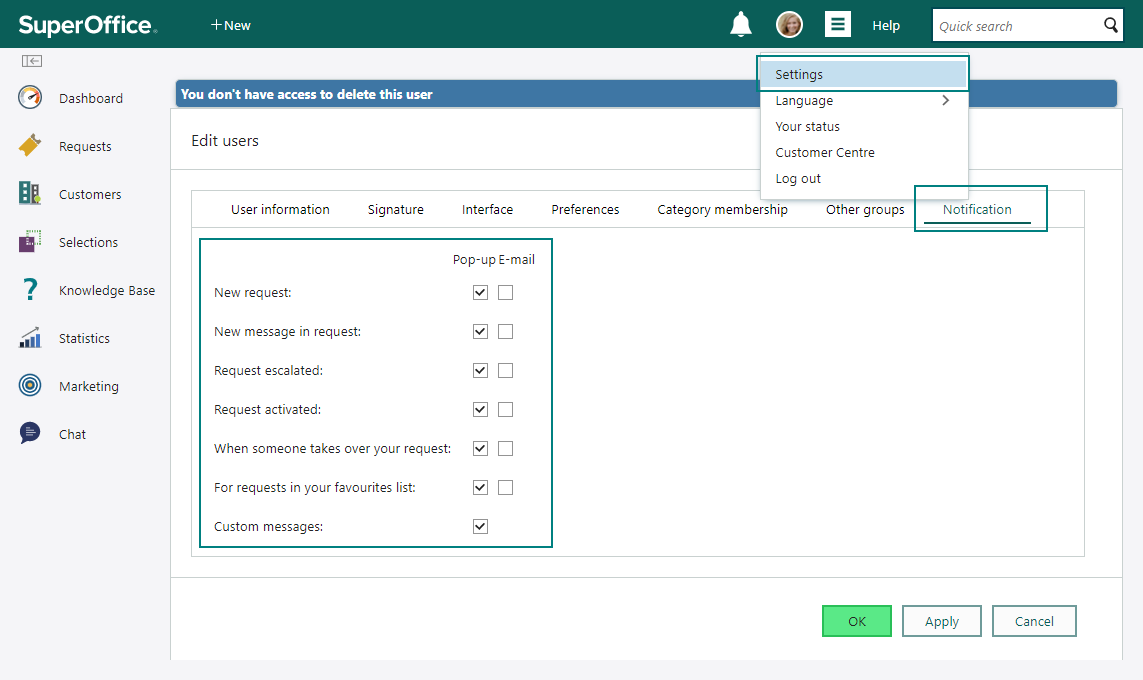 Open the Notification tab in the Edit users dialogue and set up the notifications according your personal preferences
Related:
Fant du denne informasjonen nyttig?