Reply with reply templates
Oppdatert på 13. des 2021
A reply template provides the basis for a customised response to a customer. Using reply templates saves time, and they can be tailored to the precise situation.
When you reply to a customer you can choose which reply template you wish to add to the message field. You can then edit the text and add or remove attachments.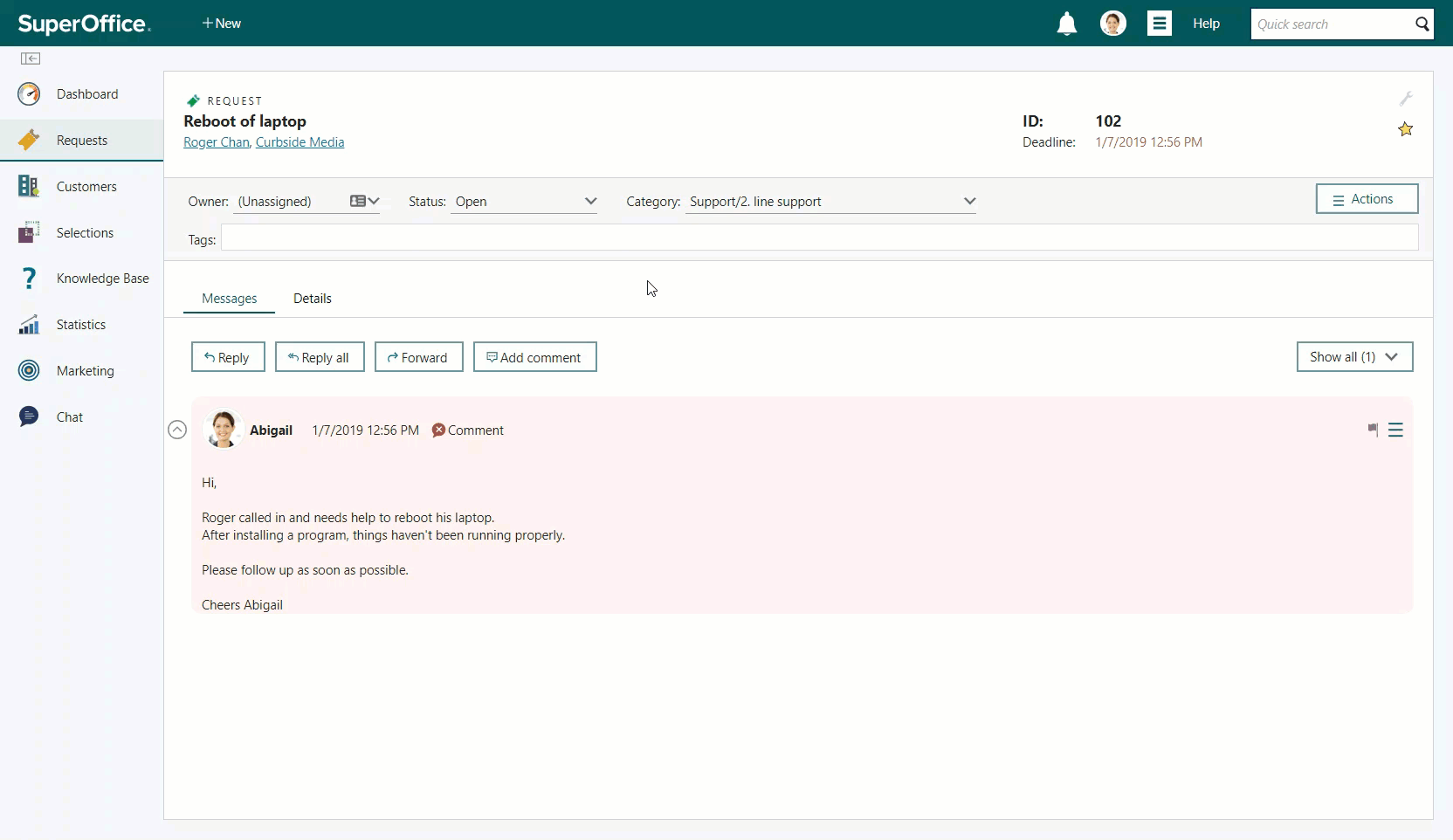 Add a reply template to your answer in the Messages tab
Related:
Fant du denne informasjonen nyttig?