Use standard reports
Oppdatert på 13. des 2021
To make sure you offer great customer service, you need to monitor a few key statistics: number of open requests, time spent on request resolution, and number of replies per request. This information will help you identify possible bottlenecks and improve your customer satisfaction rates. In this how-to guide we will show you how to pull standard reports in SuperOffice Service.
To be able to maintain a high level of customer service, it's important to keep an eye on things like:
How many requests you receive per week, per month and per year.
How much time it takes on average to solve a request.
How your service KPIs compare to last month and last year.
The Statistics screen in SuperOffice Service contains a large number of standard reports that will answer these and many other questions.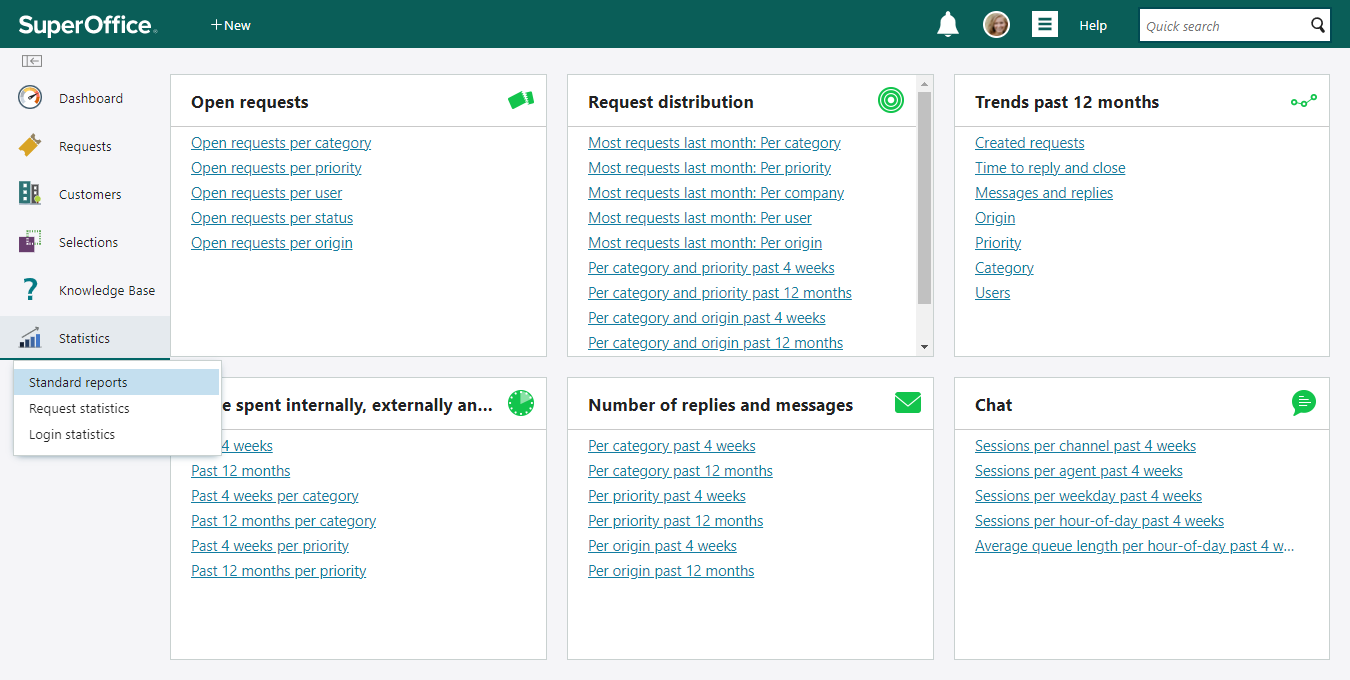 Access standard reports in SuperOffice Service to get the statistical insights you need
Related:
Fant du denne informasjonen nyttig?