Set up your email signature in Service
Oppdatert på 13. des 2021
In this how-to you'll learn how to set up your own personal signature. This email signature will automatically appear every time you reply to a service request.
Just like your normal email signature, you can add your contact details, company logo and any other additional information.
Set up your email signature
In SuperOffice Service, go to the Personal settings menu in the top-right corner. It's the button that has your picture on it (if you've added your picture).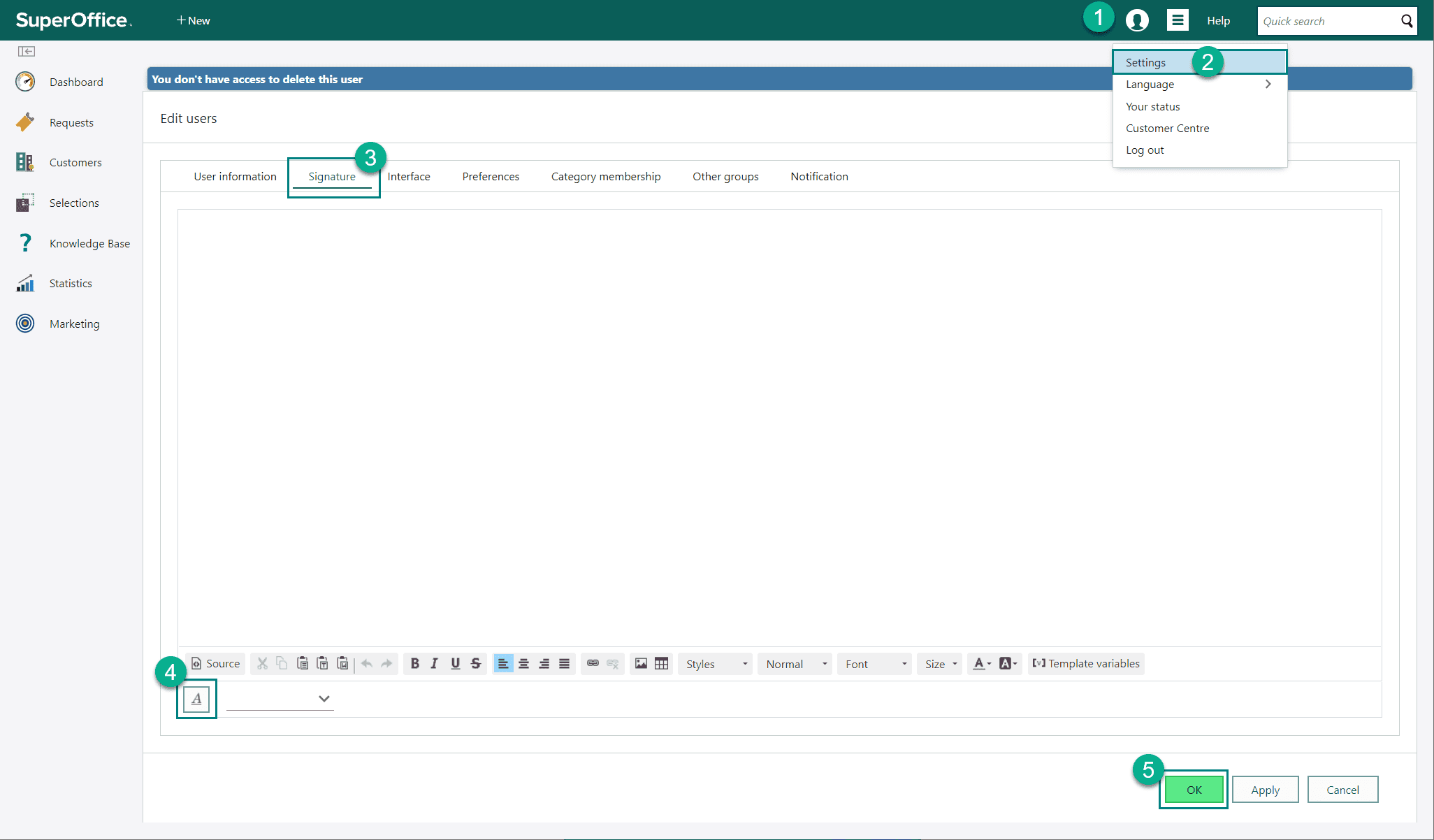 You can set up your email signature in Service in just a few simple steps
Follow these steps to set up your email signature:
Click on the Personal settings icon.
Choose Settings from the drop-down menu.
In the Edit users dialog go to the Signature tab.
Copy the email signature you normally use (from Outlook, Gmail or any other mail service) and paste it in the message block. Your name, title and company logo will automatically be uploaded. As you can see, your signature is now visible in the font and font-size you normally use.
You can add more details and edit your signature using the toolbar at the bottom of the Signature tab. The program also contains the Source button you can click to display and edit the HTML source code directly, but this option should be used with caution.
When you are happy with the way your signature looks, you can click OK to save it.
The different elements in the Signature tab
Click on the box below to learn more about the various options for editing text in the Signature tab, and how to add additional content.
Related:
Fant du denne informasjonen nyttig?