Navigate in Service
Oppdatert på 13. des 2021
Once you know your way around SuperOffice Service, you'll become more efficient in handling inquiries and your customers will thank you for it. In this how-to guide you'll learn how to navigate in Service.
The navigator on the left-hand side, the Help button and quick search field in the top-right corner are the best places to get started.
Navigate in SuperOffice Service
Buttons in the Top bar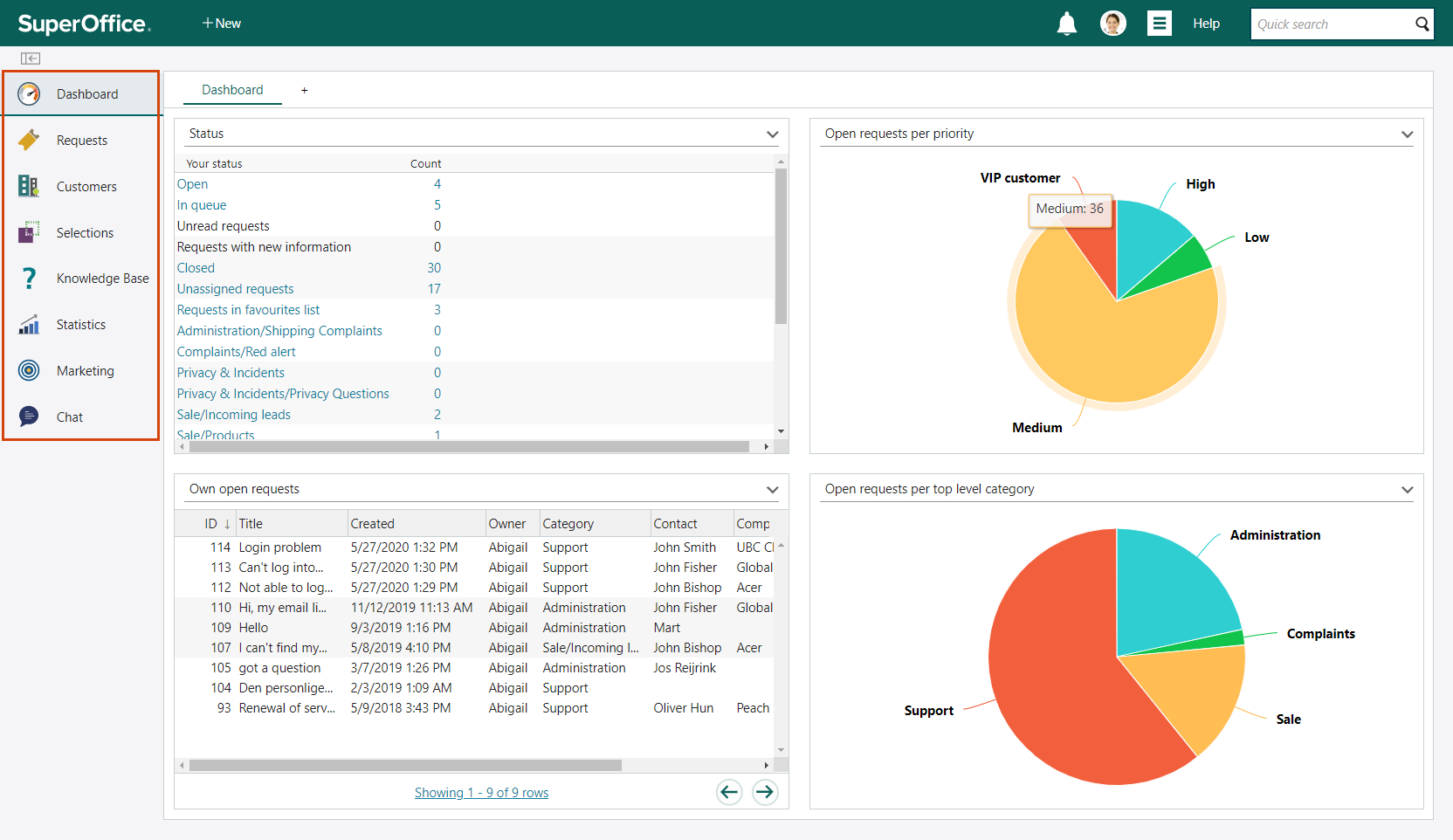 You can use the Navigator on the left-hand side to open different screens in Service
Related:
Fant du denne informasjonen nyttig?