Create a new contact in Service
Oppdatert på 13. des 2021
Whenever a customer calls in about a specific request, it is quicker and easier to find this person and help them, if they are registered in your database. This is why it's important to register all customers, prospects and other contacts in your Service database.
The contact card contains both a person's contact details and all the requests they have ever submitted.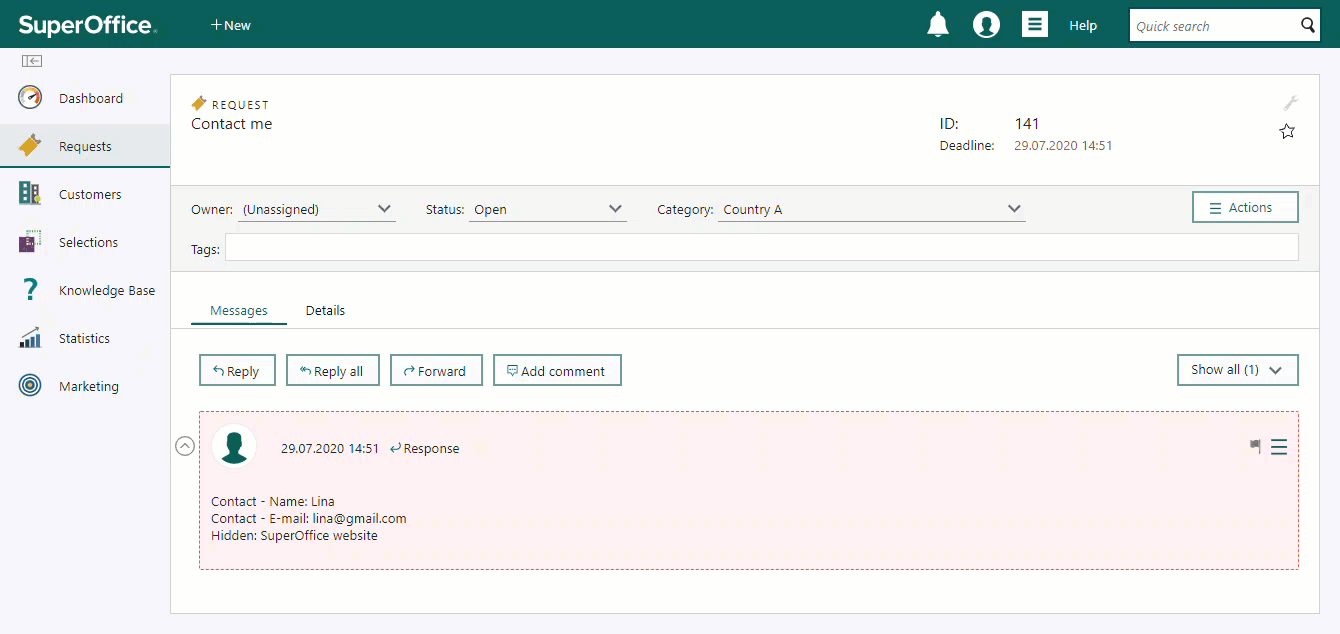 You can access the Contact properties screen to register contact details by clicking on the chosen request and edit request
Different ways to create a new contact
There are different ways to access the new contact screen (Contact properties). You can either:
click on the +New button and choose New contact, or
in the navigator on the left-hand side click on Customers and select New contact in the drop-down menu that appears, or
open the Request screen, go to the Details tab, click the + button behind the contact field and you'll get a dialog where you add info about the new contact.
Click on the boxes below to follow the step-by-step guides:
Add customer to SuperOffice
Create contacts
Create contacts with the side panel
SuperOffice Service will give you a hint if the request is not linked to a contact and the contact is not added to SuperOffice CRM. The hint will be shown as a red banner on top of the request. Click on the red banner to open a side panel on the right side of the screen, where you can create a new contact.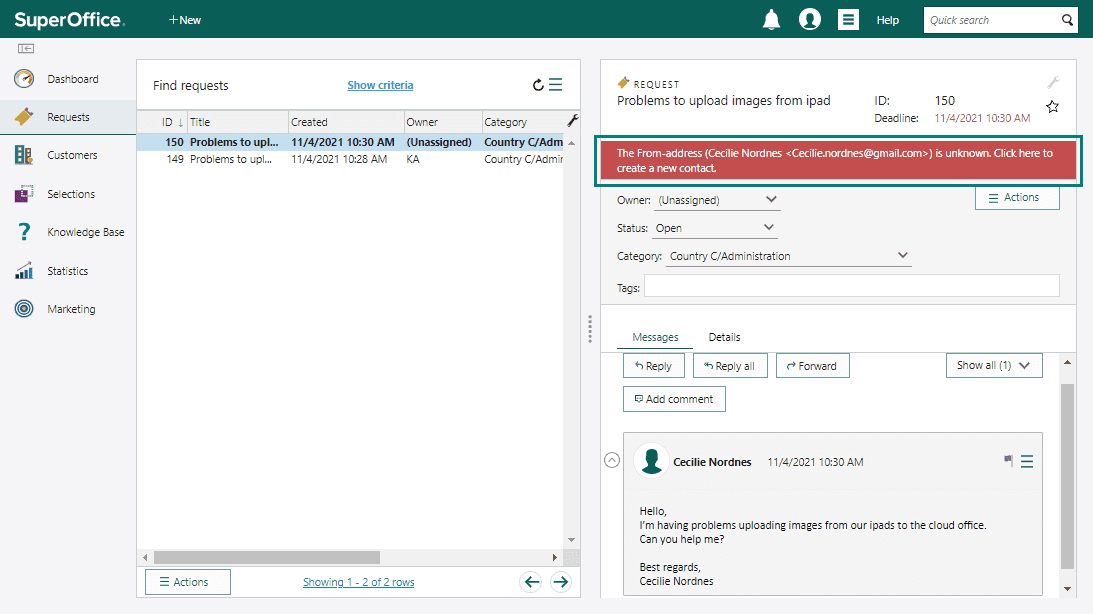 A red banner shows when a request is not linked to a contact, and the contact is not in the system
If a blue banner is shown on the top of a request, the contact of the request has been added to the SuperOffice CRM database after this request was created. Click on the blue banner to connect the request to the suggested contact.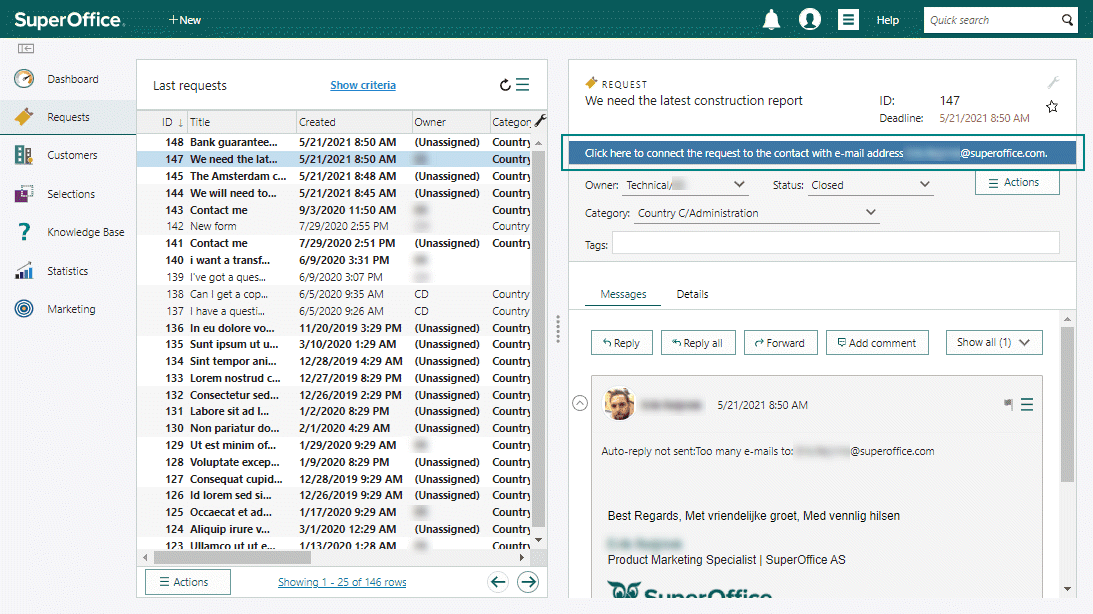 If there is a blue banner on top of the request, it means that the contact has been added after the request was created
Related:
Fant du denne informasjonen nyttig?