Forward a request to external parties
Oppdatert på 13. des 2021
Every once in a while, you may receive a request that you can't solve, not even with the help from your colleagues. In such cases you can reach out to an external expert, such as a partner or a business specialist. Learn how to forward a request in this how-to guide.
You can forward a complex or problematic request to an external contact in an email. Once the person on the other end responds, their email will automatically be saved in the request in Service.
Of course, the customer will not receive any of this email communication. Once you have the solution for your customer, you can answer the customer by replying inside the request.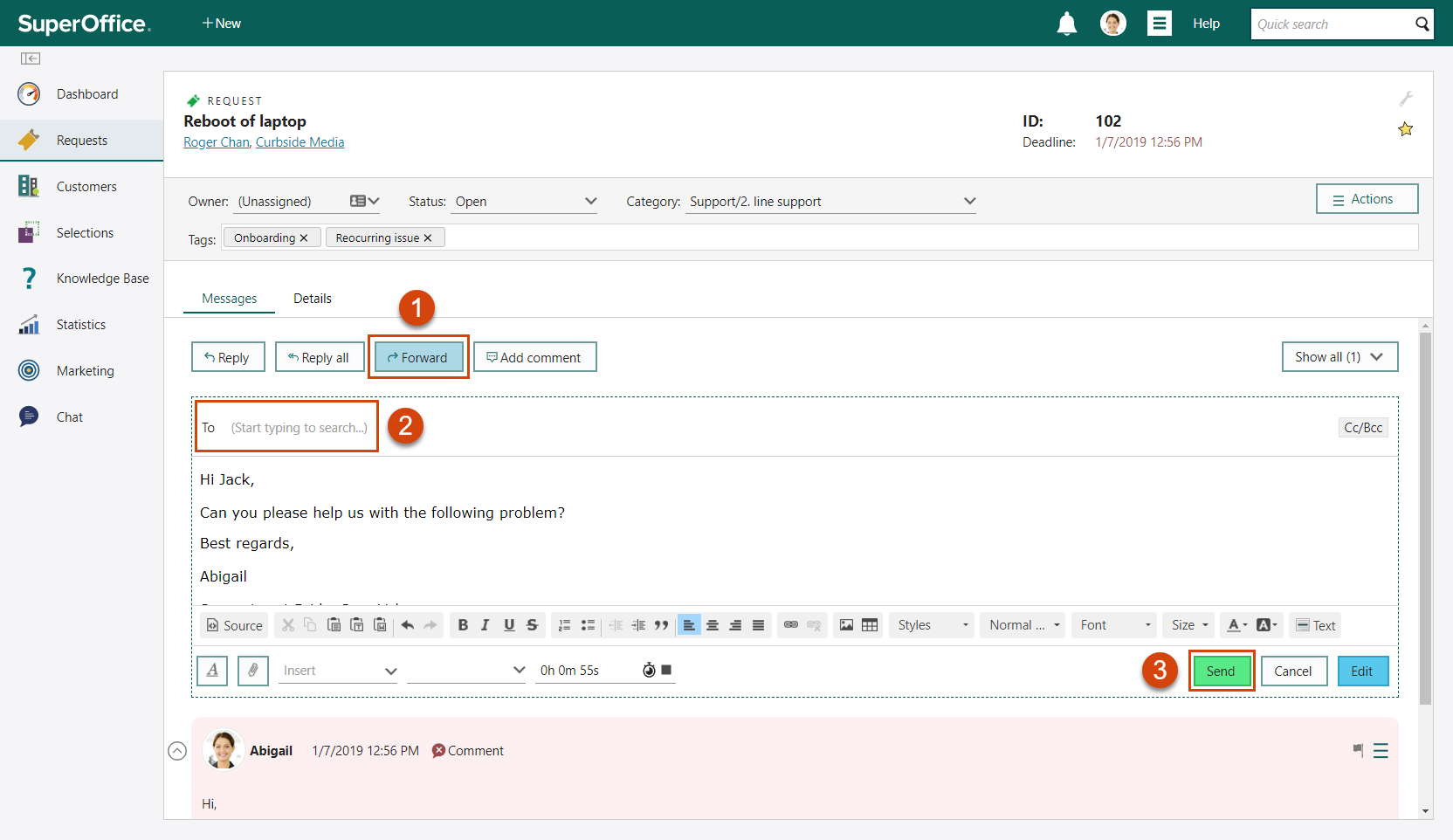 Forward a request to an external contact
Related:
Fant du denne informasjonen nyttig?