Reply to a request
Oppdatert på 13. des 2021
In this guide you'll learn how to reply to all incoming requests in SuperOffice Service. Once you open a request and hit the Reply button, you will be able to add your message to the customer containing the answer to their question or the solution to their problem.
You'll see that the email signature you've set up will automatically appear once you click on Reply.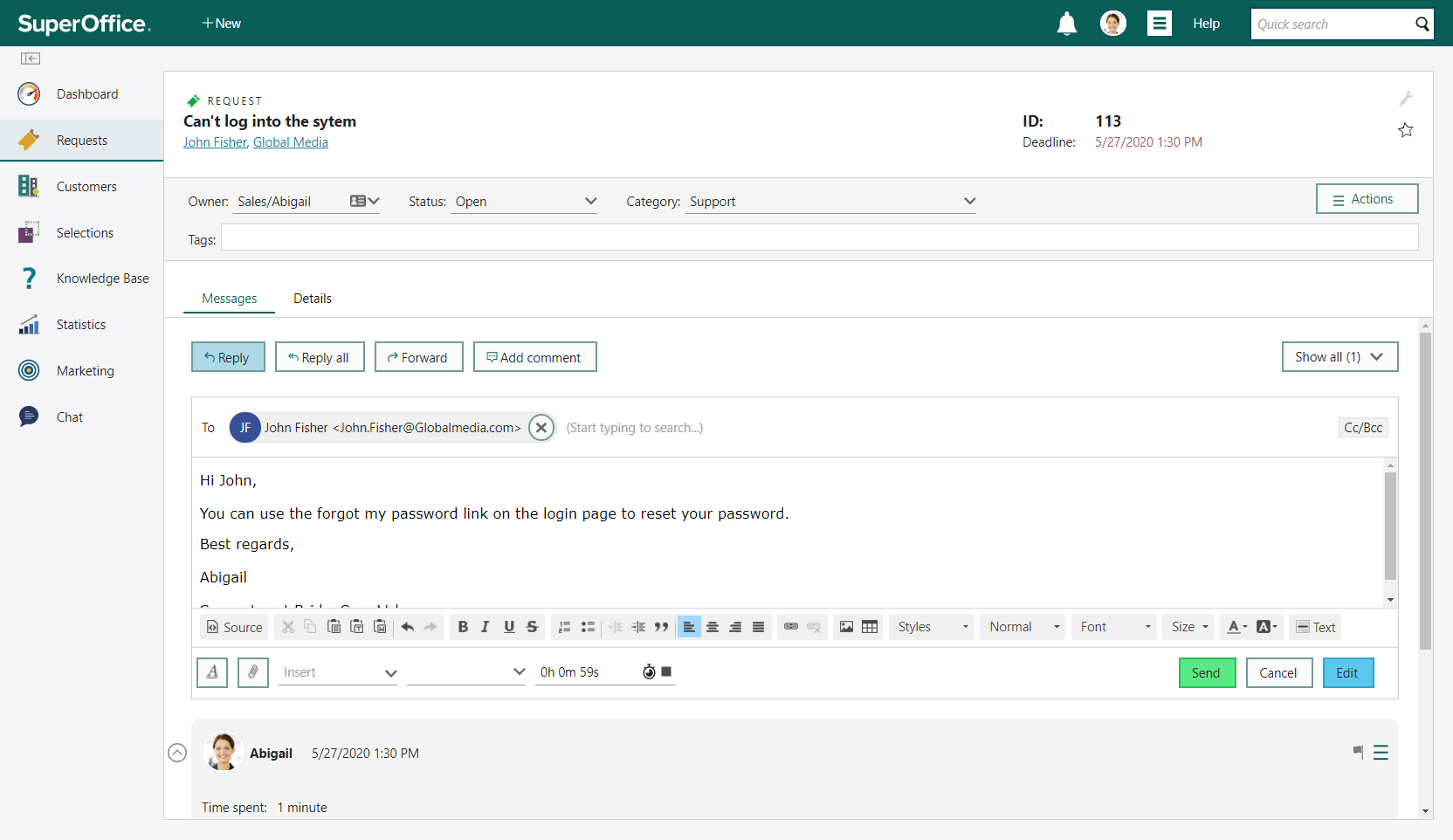 To reply to a request, click the Reply button, add your message and click OK
Related:
Fant du denne informasjonen nyttig?