Search for contacts
Oppdatert på 13. des 2021
When handling inquiries and especially when your customers call in, you have to be able to find the contacts quickly, because time is paramount in providing great customer service. In this how-to guide you'll learn how to quickly find contacts in SuperOffice Service.
When you find a contact, you can immediately see all the requests this contact has ever sent in. You can also see which company the contact works for, as well as all requests that have been submitted by the people working in this company.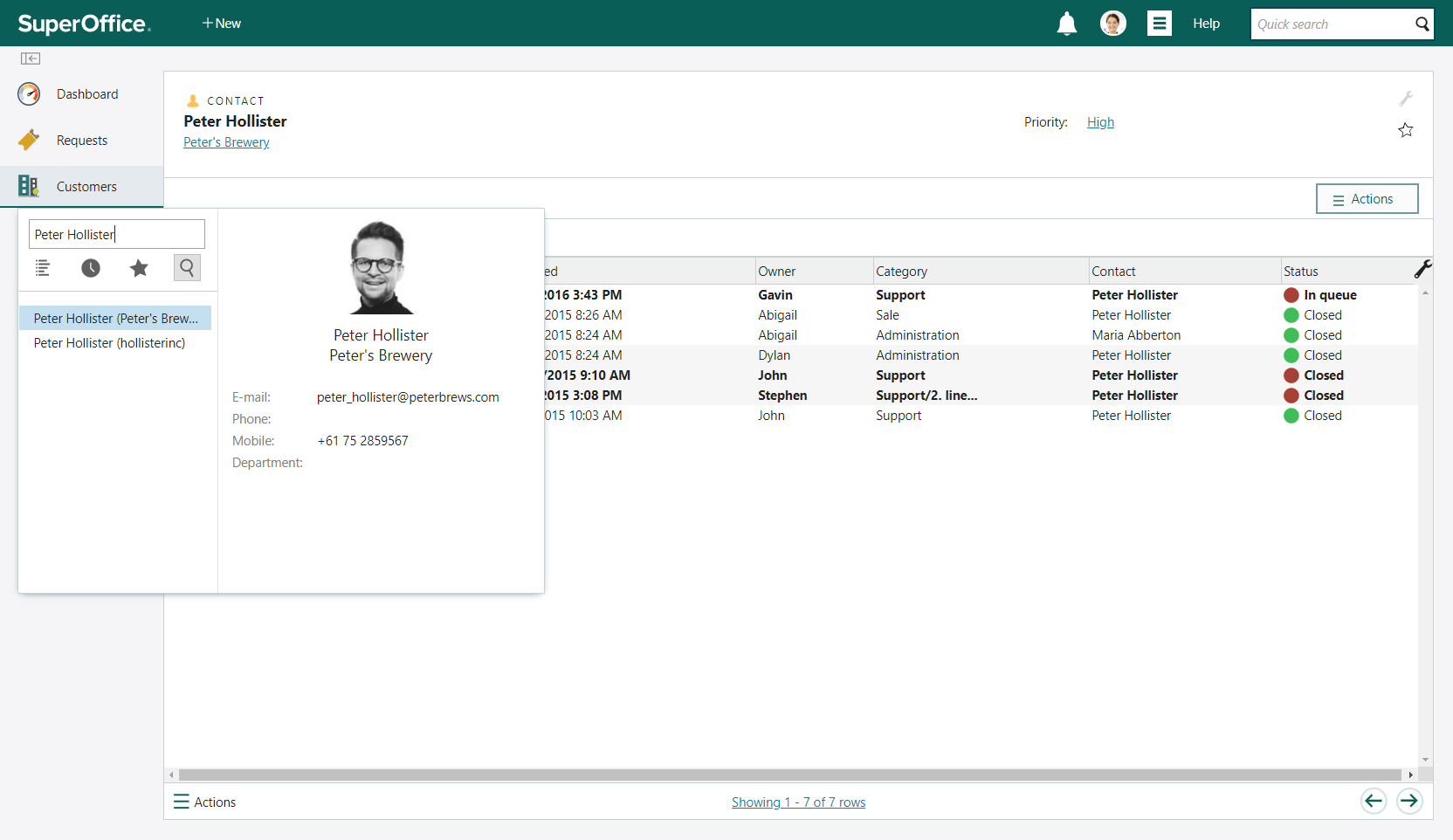 Find a contact with all their contact details and submitted requests
Related:
Fant du denne informasjonen nyttig?