Find requests using Dashboard
Oppdatert på 13. des 2021
To find requests and see their statuses, SuperOffice Service offers you a dashboard where you can customise the tiles to show the information that is most relevant to you as a service agent. Learn how to find requests by using Dashboard efficiently.
For example, you can choose to show unassigned requests in one of the tiles. This way, you can get a quick overview of the requests that have not yet been processed. You might also like to get an overview of the requests you are handling at the moment, which can be presented to you in a table.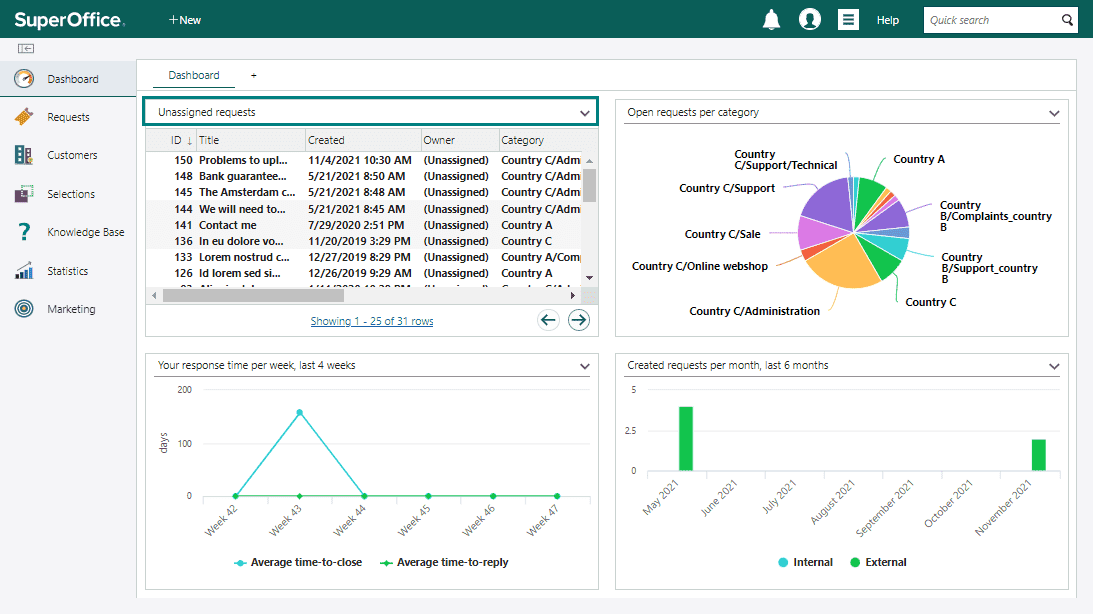 Customise your Service dashboard to find request in an easy way
Follow this step-by-step guide to choose the content of the dashboard tiles:
Related:
Fant du denne informasjonen nyttig?