Search for requests
Oppdatert på 13. des 2021
As a customer support agent, you get a lot of incoming calls and emails about pending or old customer inquiries. That's why it's important to know how you can find a single request or groups of requests as quickly as possible. In this how-to guide you'll learn how to find requests in SuperOffice Service.
You can use the Find request screen to search for requests.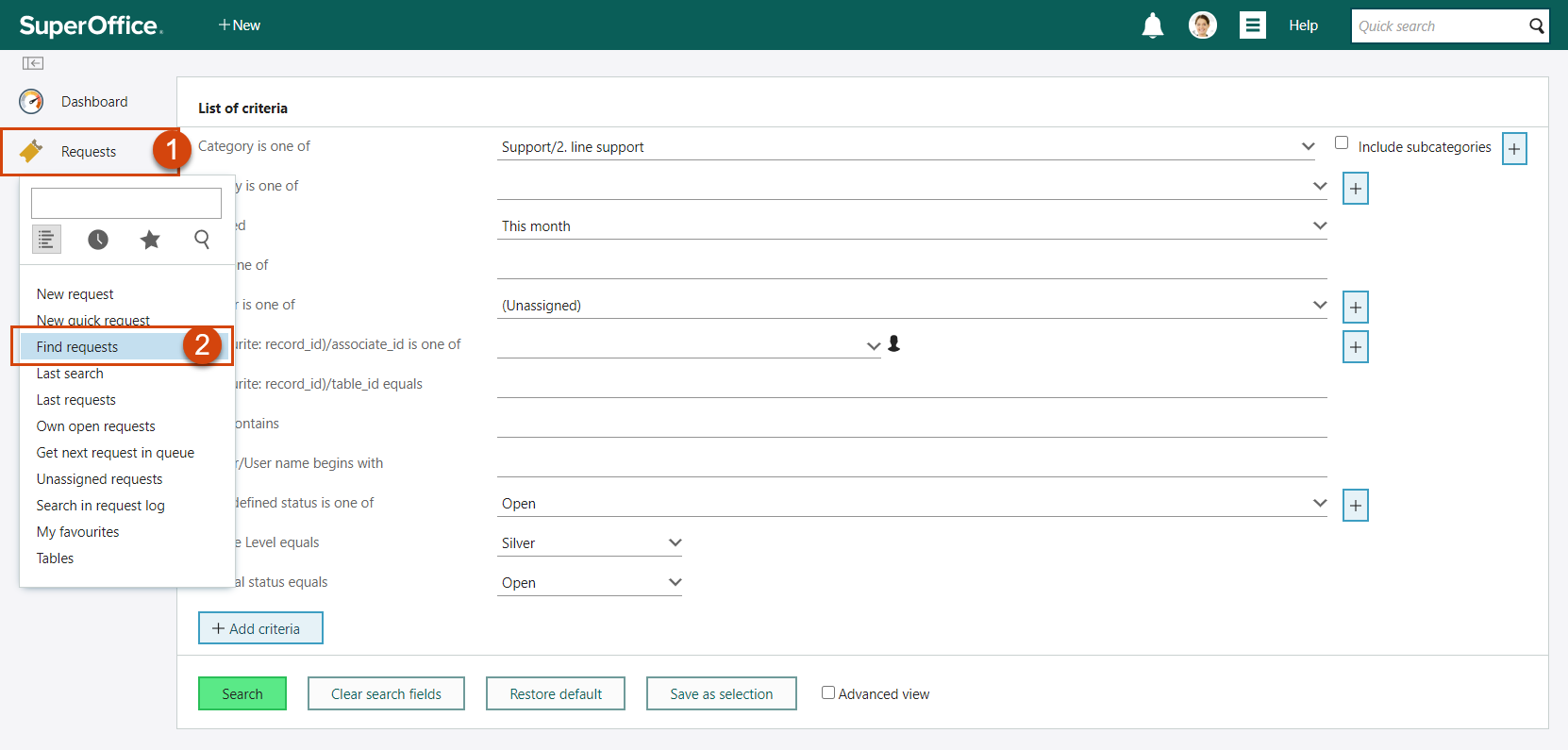 Search for requests by clicking on Requests in the navigator menu and choosing Find requests in the menu that appears
View results
After you have searched for a request, the results will come up in the left-side panel. Click on one of the results, and the right side panel will preview it for you.
Related:
Fant du denne informasjonen nyttig?