Use tags to search for or group requests
Oppdatert på 13. des 2021
You can use tags to search for and group requests based on the criteria they have in common. The advantage of using tags is that you can search for requests using multiple tags, but the same request can only have one request category. In this how-to guide you'll learn how to tag customer requests.
You can search for tags by typing in the name in the tag field. SuperOffice CRM will show you a list of tags that match your description.
Your SuperOffice administrator can assign you the right to create new tags. Learn how to create request tags.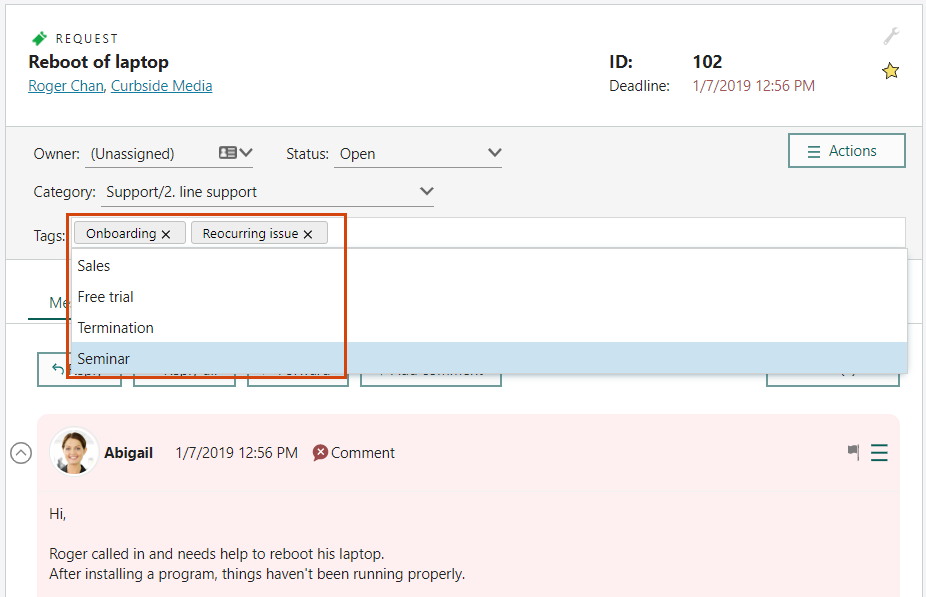 Add one or more tags to every request to make it easier to group and later find them
Related:
Fant du denne informasjonen nyttig?