Visualise data with dashboards
Uppdaterad på 21. apr 2022
Set up SuperOffice Dashboard and use pre-defined tiles. Dashboards are ideal for all users and managers alike. You can get an overview of your individual work or your team performance.
In this guide, you'll learn how to easily set up SuperOffice Dashboard and use pre-defined tiles, such as charts, reports and lists, to get an instant data overview and measure your work.
Customise your dashboard
You can pick from many pre-defined tiles to visualise and evaluate your work. You'll get a snapshot of activity levels, customer segments, product statistics, project details, and sales. By customising your dashboard tiles, you get to show the graphs and overviews that are most valuable for you personally.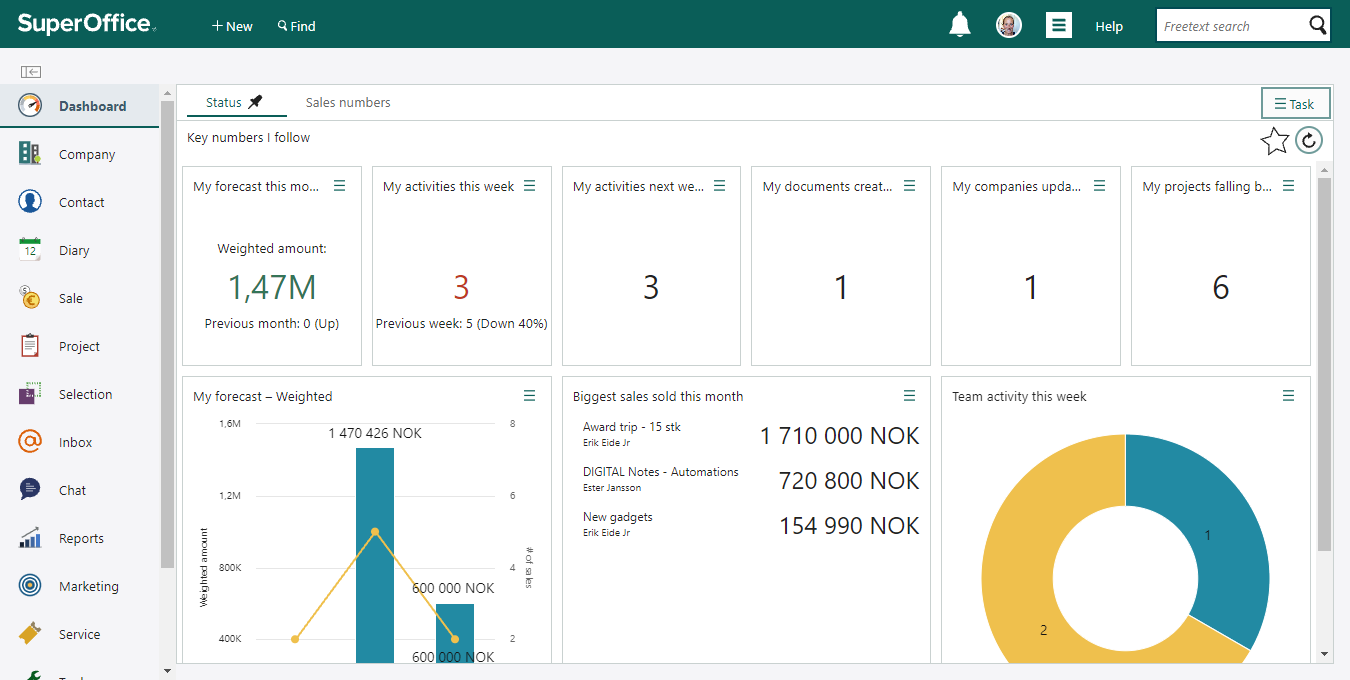 Customise your dashboard to make it more valuable for you
Create your own graph for the dashboard
If you can't find the right tile for you, you can create your own tiles based on your selections. You can visualise all dynamic selections in graphs to give you the information you need in a quick and easy-to-understand way. You can also create your own tiles from start with wanted criteria and the layout that show your data correctly.
Create additional tabs
By default, only one dashboard tab, called Status, is set up. It contains different tiles with pre-defined charts. You can edit this tab and/or add extra dashboard tabs, where you can present all the tiles and charts of your choice.
Note: Access rights and confidentiality apply to the tile data, so tiles will only display information you have access to.
How-to guides:
Var denna information värdefull?