Search and find data
Uppdaterad på 7. nov 2022
Learn how to search and find data in SuperOffice CRM with just a few clicks by using any of the three search tools.
The three ways to search for data in SuperOffice CRM are:
FastSearcher
The Find button
Freetext search field
Using FastSearcher
FastSearcher can be found either in the Navigator menu by pressing on the company, contact, sales, project or selection to open a search field, or within pop-up dialogs to search for companies, contacts, sales, projects and selections. It will quickly make you a list that match your search words and it's a great feature to check your database for possible duplicates before adding a new company or contact.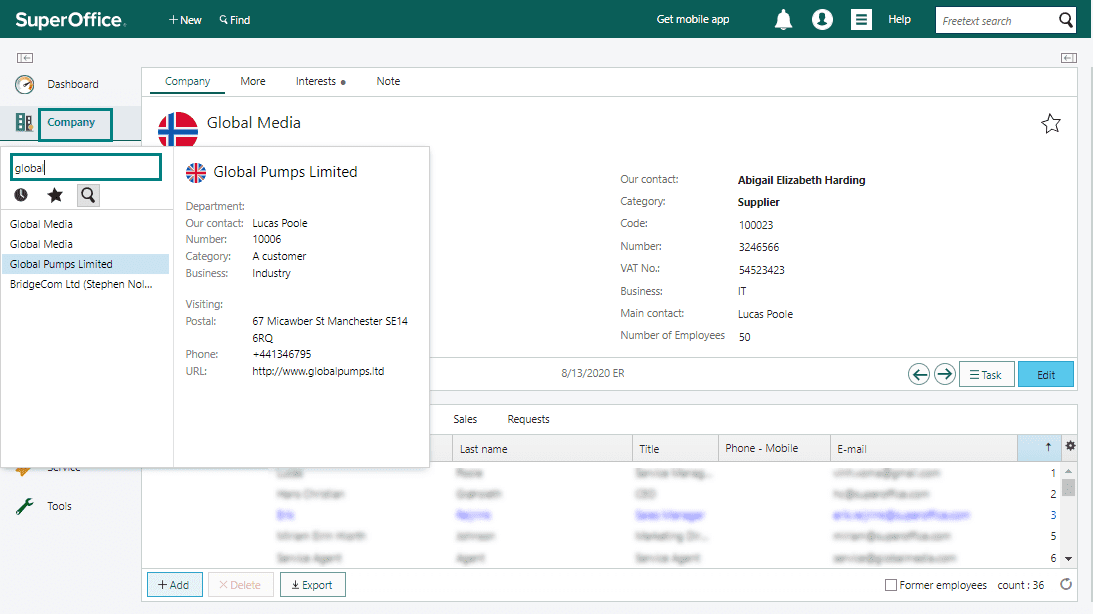 Use the FastSearcher to navigate quick and easy in the Navigator
Using the Find button
The Find button is located in the top bar, and it helps you find records based on any criteria from companies, contacts, projects, selections, sales, products, follow-ups, documents and requests.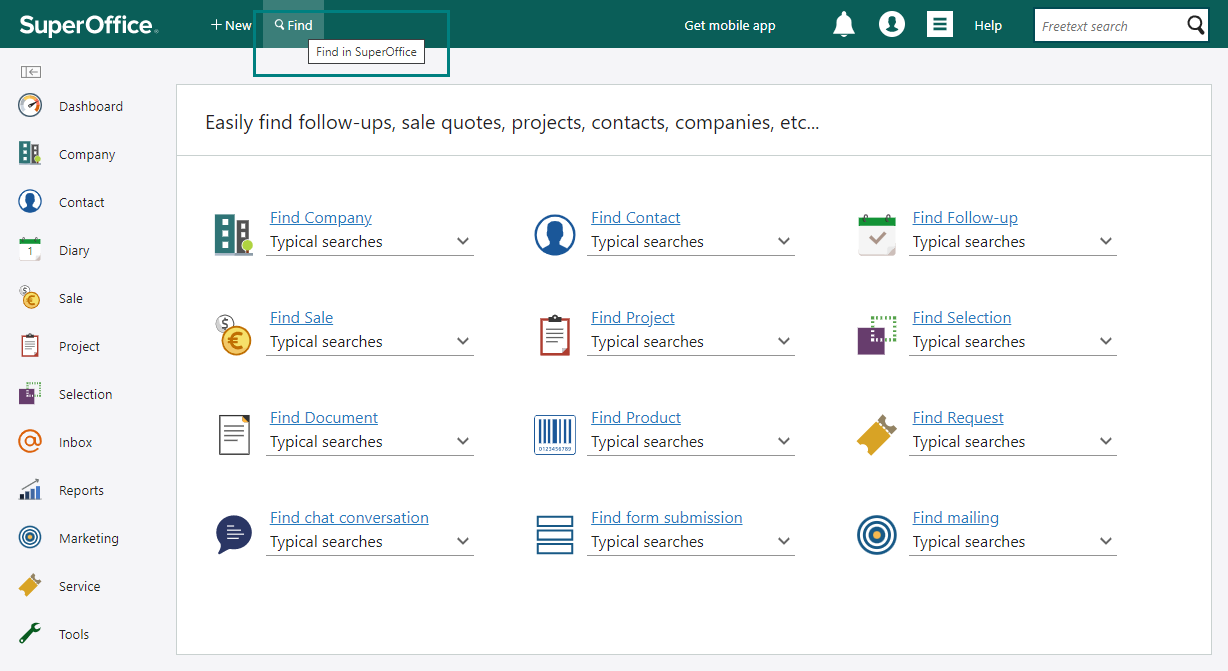 Click the Find button in the top bar to get to the Find screen
Using freetext search
Use freetext search field in the upper-right corner to search for any text that users have entered into SuperOffice CRM.


You will find the Freetext search to the right in the top bar
Tip: Want to see a list of all your contacts? Click on the Selections icon in the left-side navigator panel and search for "All Contacts" to see a preconfigured selection.
FastSearch tips
You can use %% to see all records in a certain module, like all companies, all selections, all projects.
If, for example, you want to see all the document templates available in SuperOffice CRM, go to the +New menu and click Document. In the top field in the document screen, which indicates types of document templates, type %%. You will then see a drop-down list that includes the full list of document templates available.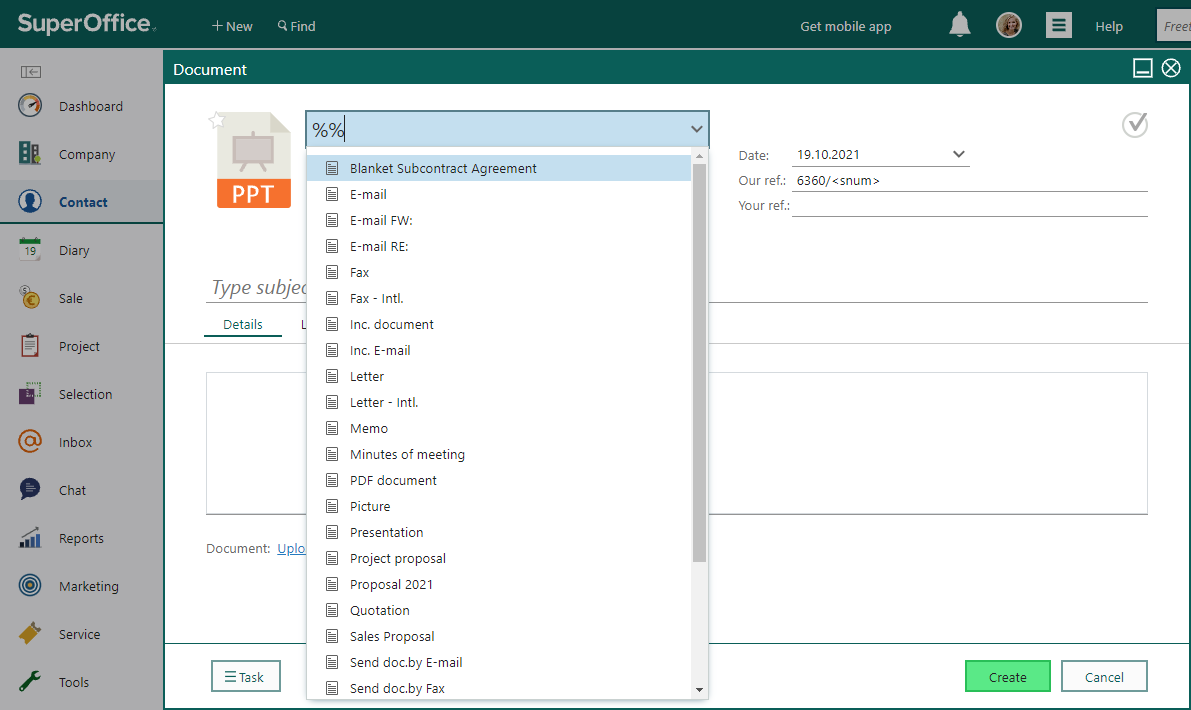 Type in two percentage signs in the FastSearcher to see all records
Related:
Var denna information värdefull?