Use side panel to work more efficiently
Uppdaterad på 15. mar 2022
The side panel allows you to access information stored in other parts of SuperOffice CRM, without leaving the screen you are on. In this how-to we'll show you how to increase your productivity by actively using the side panel.
The side panel is a multifunctional screen that is available in every screen in SuperOffice CRM. You can find the side panel on the right-hand side of your screen.
The side panel allows you to view and use information from other parts of your CRM solution. This will help you, for example, to work your way through lists of contacts to call, sales to update, or sales proposals to follow up.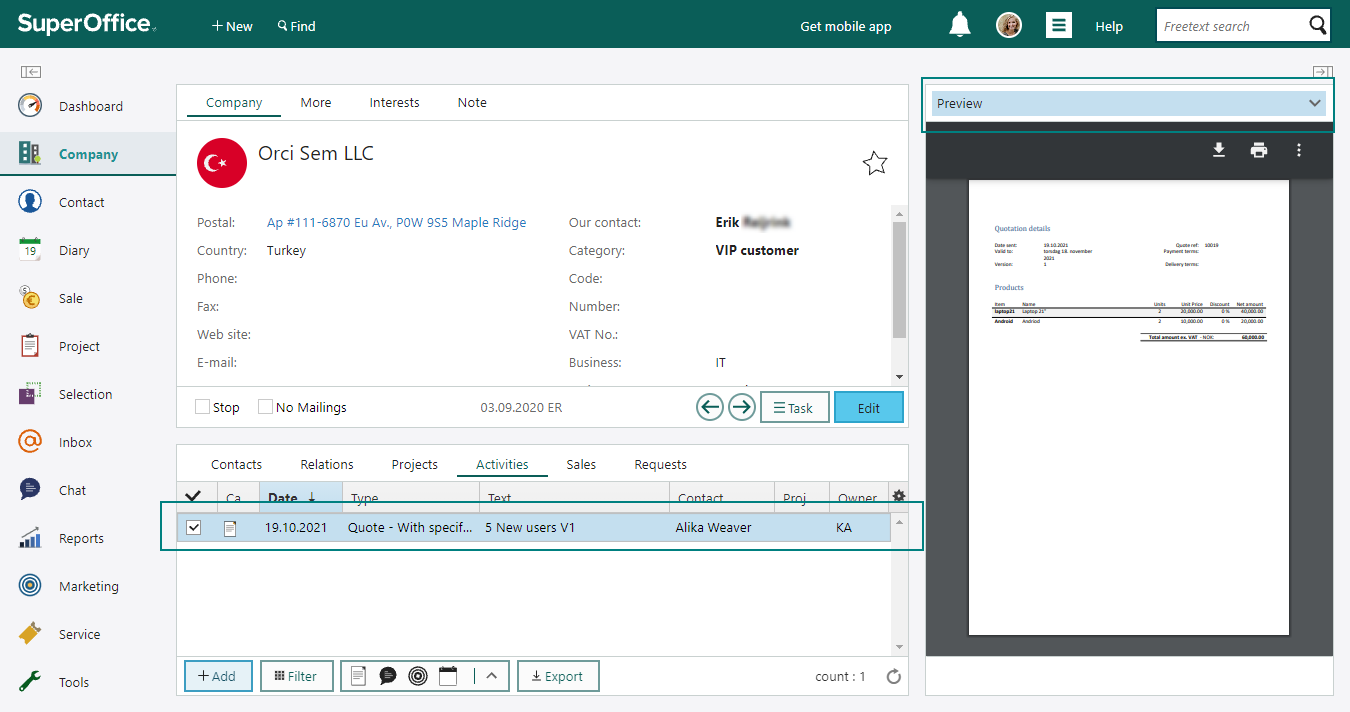 You'll find the side panel on the right side of your SuperOffice CRM solution
Tip: You can also minimise the sidepanel by clicking the button on the top right corner, to get more room for the main cards and archives.
How to use the side panel efficiently for sales
In the guide "Use selections to forecast your sales", you learn how to make a selection of your sales opportunities.
When you have selected the Sale screen in the Navigator menu, you can view Sale selections in the Selection members panel in the side panel. Click on any of the sales opportunities to view them inside the Sale screen.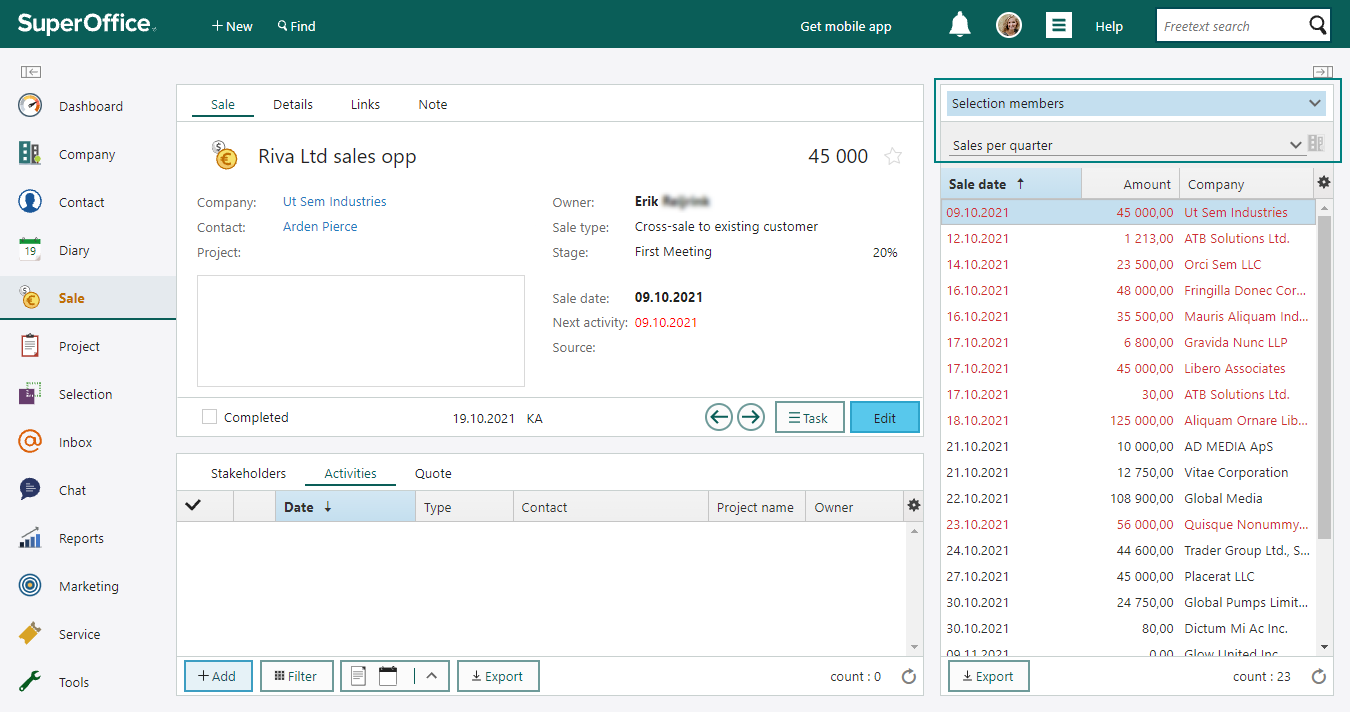 Use the side panel on the sale card to view selection members and the sale selection
By clicking through all your sales one by one, you can easily check them all to make sure you know what the current status of that sales is, and whether you have a follow-up activity in place.
If you spot a sales opportunity that is visible in red in the Selection members list, this means this sales opportunity has an overdue activity or sale date, and you should have a look at it.
In the same way you can use a selection of contacts as a calling list to follow up on them one by one. Or use a list of sales proposals to make sure you follow up on all outstanding proposals.
Use the side panel, and you'll be able to work in a well-organised and efficient way.
Related:
Var denna information värdefull?