Confirm: Send or schedule your mailing
Uppdaterad på 24. jan 2022
Once you have created your target list, prepared the mailing and tested it, you've finally made it to the exciting part – it is time to send your mailing. Learn how to send or schedule it in this how-to guide.
You can choose whether you want to send your mailing straight away or if you want to schedule the mailing.
The advantage of scheduling your mailing is, of course, that you can choose the day and time to send your mailing. This means you can send it when you know most of your recipients will open and read your mailing.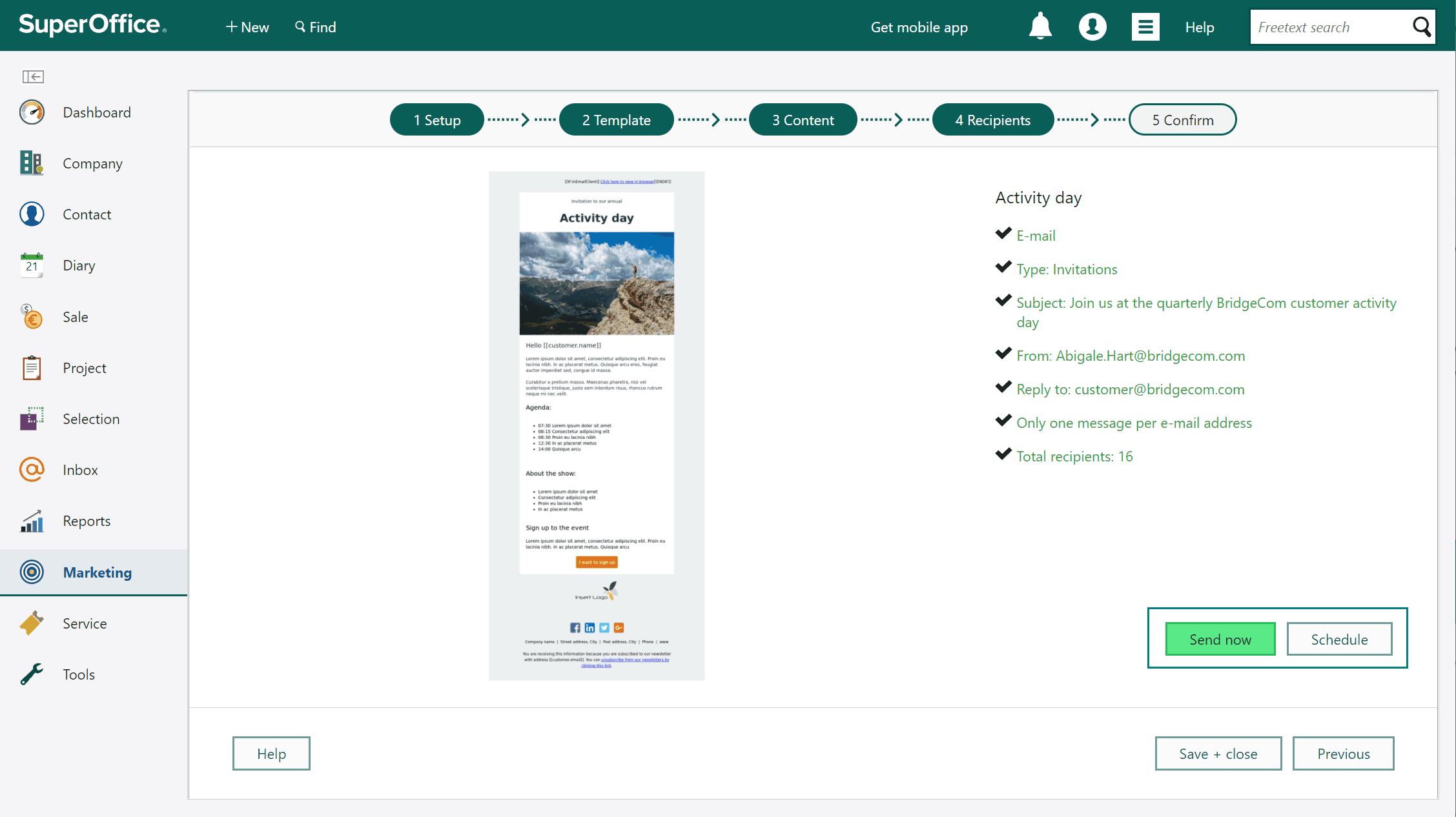 The Confirm screen will give you a summary of the previous steps you've taken and let you either send or schedule your mailing
Related:
Var denna information värdefull?