Use sales overview to prioritise
Uppdaterad på 10. jun 2022
Keep your sales organised so that you are always focused on the sales that matter the most to you. In this how-to guide you'll learn how to use the sales overview to prioritise your sales.
Once you have registered all your sales in SuperOffice CRM, they will appear in your personal sales overview in the Sales tab and in your Diary.
You can organise your sales list by filtering, grouping and adding the columns that are most important for you. The most used columns are: sales amount, sales date and sales stage.
The Sales tab also acts like a "sales secretary" by highlighting all your upcoming planned activities in the Next Activity field, as well as drawing your attention to those that you may have forgotten in red font.
The Sales section tab (Diary)
The Sales secretary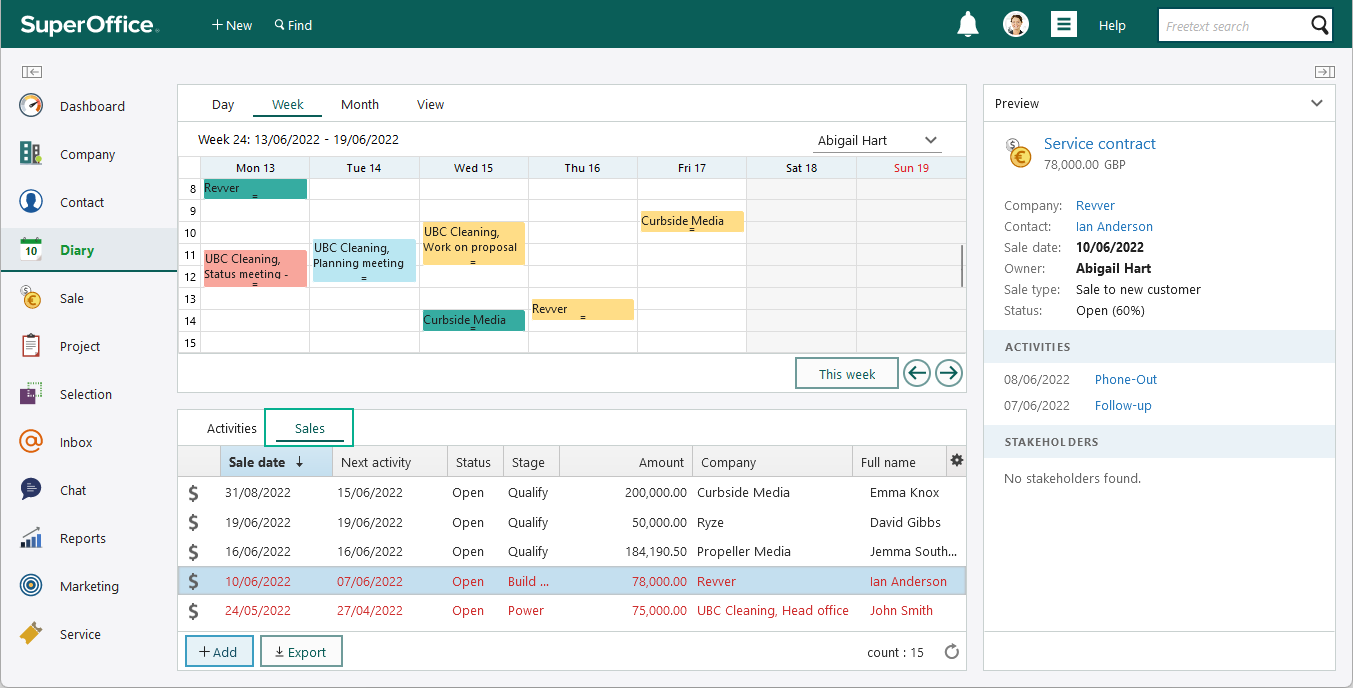 Go to the Diary and get an overview of all the sales that are not yet completed
Related:
Var denna information värdefull?