As the New Year rings in new opportunities, the march down the digitalization path is expected to pick up pace across sectors and industries. This, in turn, will mean more ways to integrate systems and processes and new opportunities to improve your workflows, data quality and insight.
Key highlights:
Apsis Pro for SuperOffice
Enjoy faster workflows and send great-looking, highly customized emails to your up-to-date mailing lists with Apsis Pro for SuperOffice.
When you connect the powerful email marketing tools in Apsis Pro with your customer information in SuperOffice CRM, you ensure that your contacts are always synchronized between the two systems – and that your messages are reaching the right people.
The app links Apsis Pro email lists to your SuperOffice CRM selections (dynamic and static) so that every change in SuperOffice CRM is automatically mirrored in Apsis Pro – saving you time and helping you carry out email campaigns more efficiently.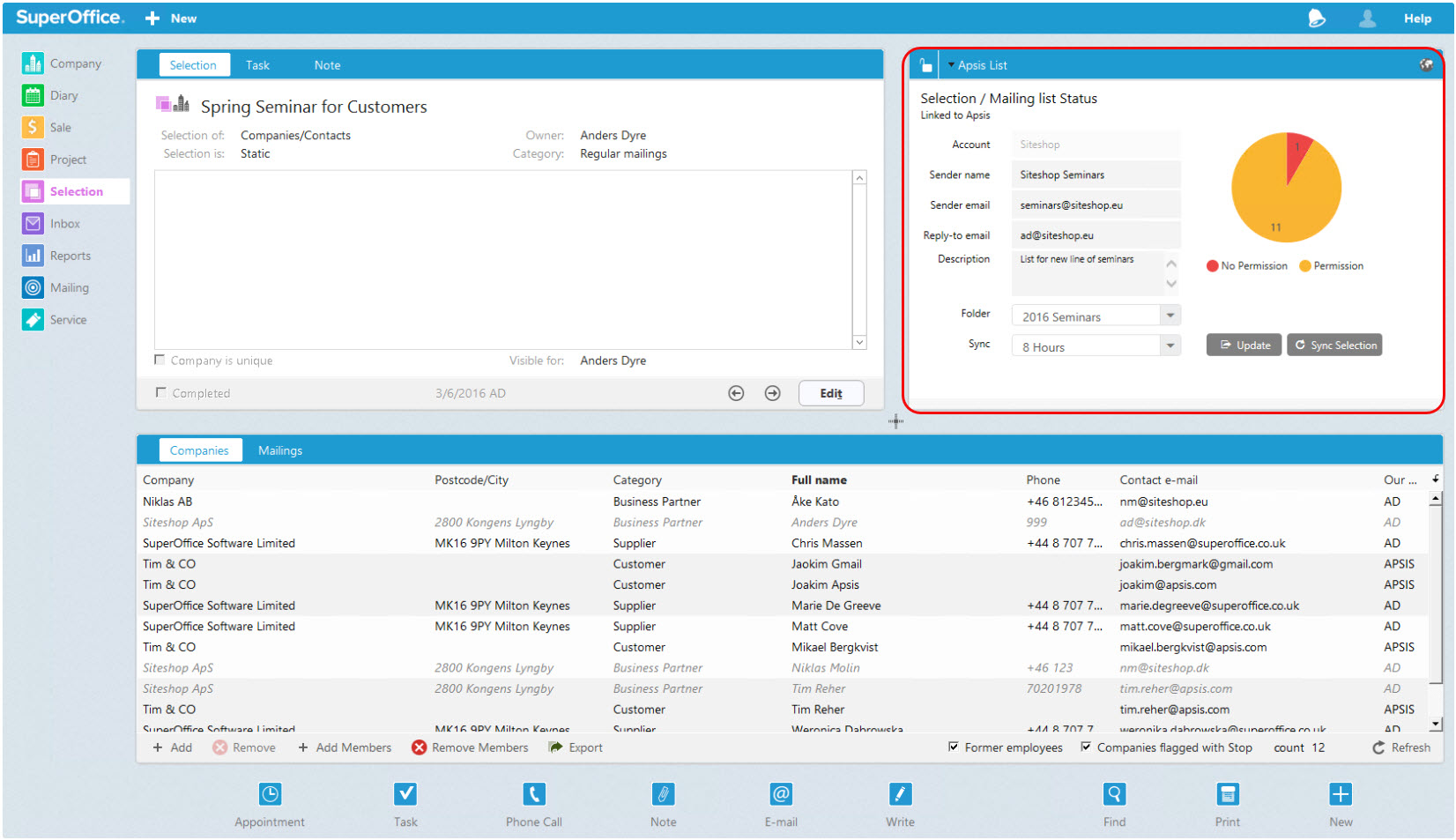 You can also see which contacts have received, opened or read your emails, as well as what links they clicked, directly in their SuperOffice contact cards – helping you build more tailored and segmented selections based on previous results and responses.
Start synchronizing mailings with Apsis Pro for SuperOffice
CTI for SuperOffice
Enjoy easier phone conversations and manage your calls better by connecting your phone system to SuperOffice CRM.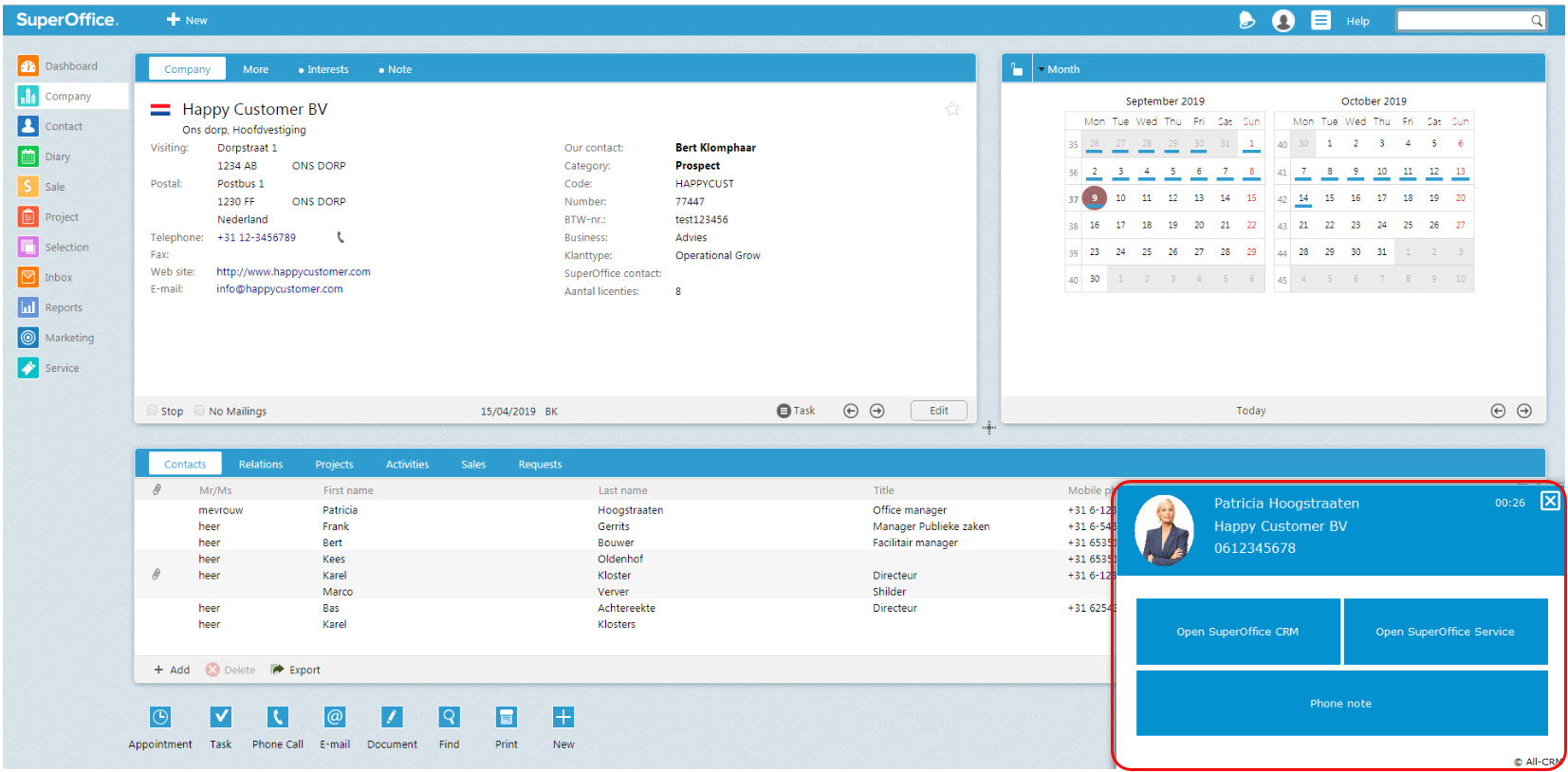 CTI for SuperOffice is a handy tool that allows you to quickly and easily make digital notes that are then automatically saved to a customer's contact card in SuperOffice CRM.
When you receive a call, a pop-up window for making notes will appear. Whether your SuperOffice CRM is up and running or not, you also have the option to go directly to the customer Contact card through the pop-up. You can then instantly see who the caller is – allowing for a smoother and more relevant customer conversation.
Log calls easier with CTI for SuperOffice
Visma Sign
Say goodbye to chasing paper signatures and embrace a greener and fully digital signing process.
Visma Sign for SuperOffice CRM will make your contract signing process quicker, easier, more efficient and less wasteful. Every step of your signing process – from sending offers and contracts to final signed agreements – is sent from and saved directly in your SuperOffice CRM. No more printing, scanning, sending and resending!
Video demonstration of how to set up and send a document for signing with Visma Sign (3:56)
The app authenticates signatures through BankID and NemID, so you can be sure the right person has authorized and signed the deal.
Digital signatures save up to 90% in both time and cost of traditional signing methods – so what are you waiting for?
Note: Visma Sign is available in Denmark, Finland, Norway, and Sweden.
Get signing smarter with Visma Sign
24SevenOffice Sync and 24SevenOffice Quote
Get a 360-degree view of your customer in one place and provide a greater customer experience with 24SevenOffice Sync for SuperOffice CRM.
Link your ERP system to your SuperOffice CRM and update your data in one place only – ensuring better data quality and saving time on searches and double updates. At the same time, offer your customers faster, more informed and relevant responses.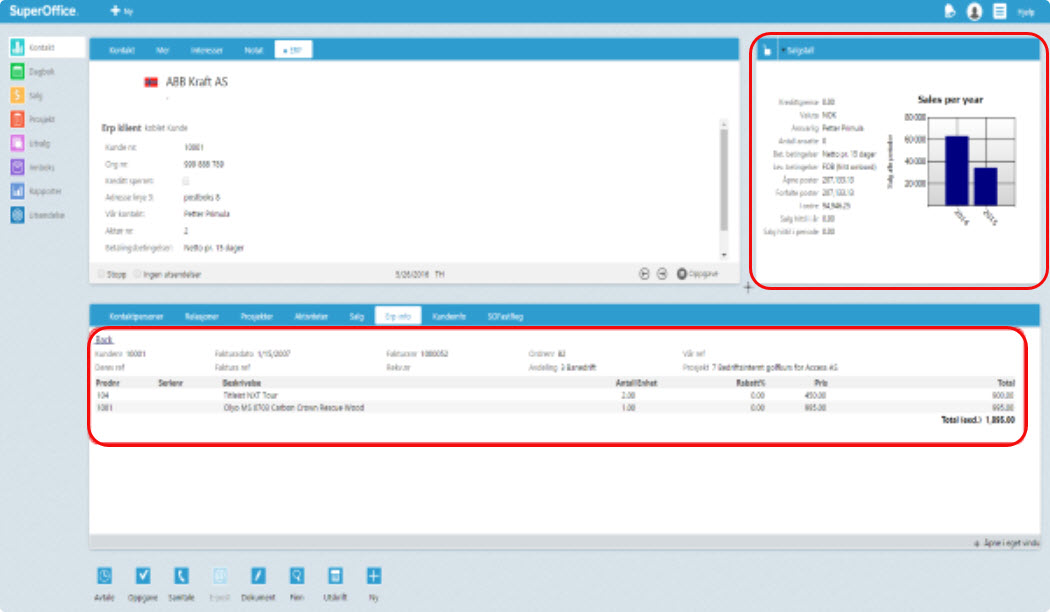 Complete the package with 24SevenOffice Quote which allows you to create quotations in SuperOffice Quote. Access your product and price data directly from your 24SevenOffice ERP and be confident you always have the most up-to-date product information, prices and discounts. Once an order is complete, you can transfer the order details to 24SevenOffice with just one click.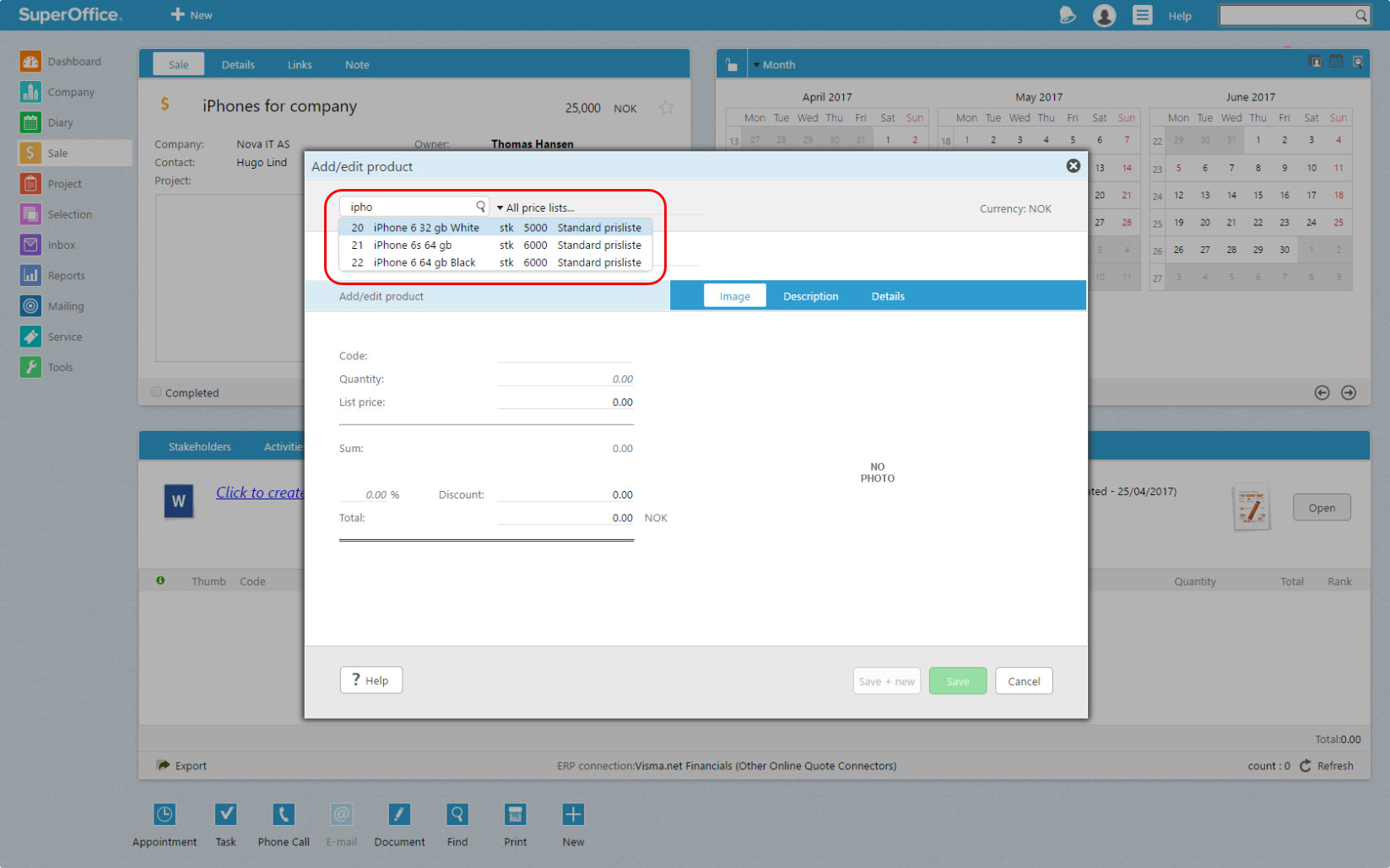 Did you like what you saw? Check out more new apps!
Related content: